We're excited to announce that our custom set of watercolor brushes has finished the development phase! The box design is completed, the brush designs have been tweaked, and the Diane Antone x Craftamo brush sets are starting to be manufactured.
We will be releasing the brushes for sale in the middle of November, and for the first week they will be offered to you at a special reduced Early Bird price of $59 for the complete set of six brushes.
This is a brilliant bargain price as it includes six brushes, three of which are large, generously filled brushes – a one-inch FLAT, a half-inch MOP, a 3/4 inch CATS TONGUE, as well as two beautiful long ROUNDS in sizes 9 and 14, and a size 4 RIGGER.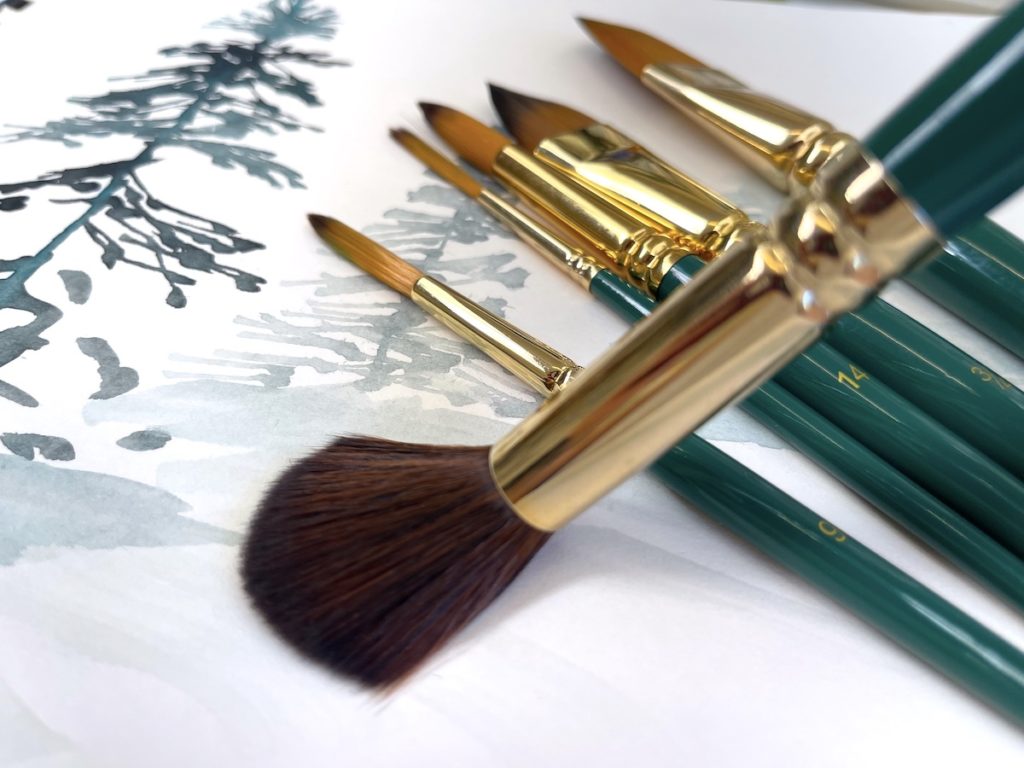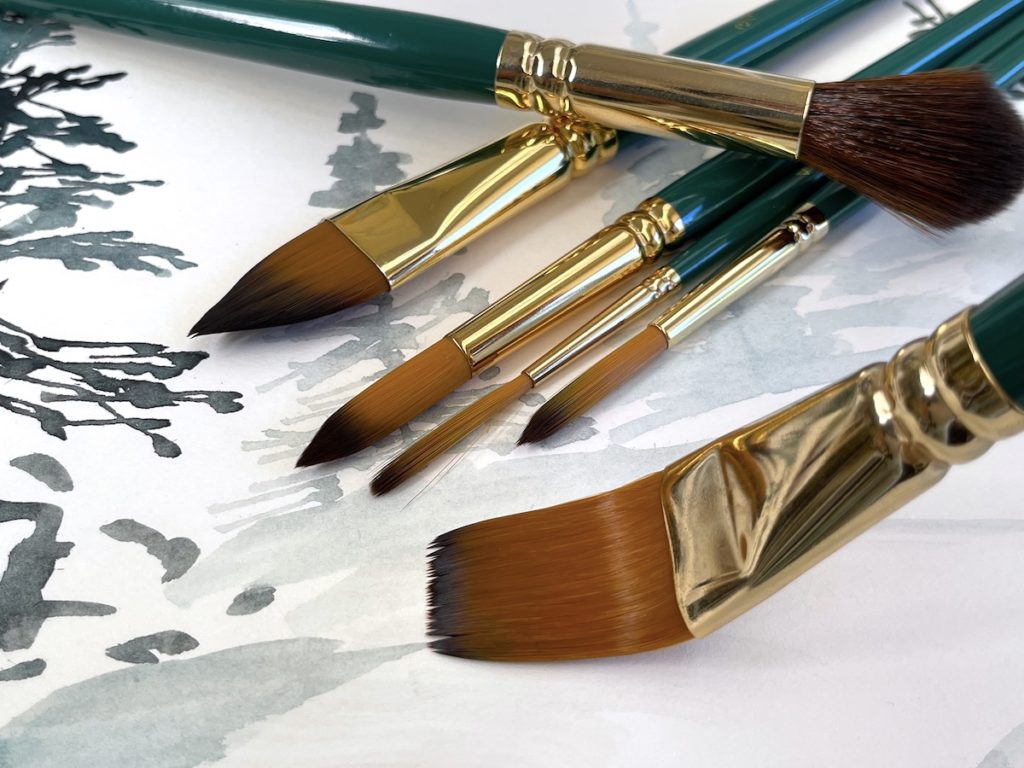 That's a lot of brush for your buck!
So pop over to Craftamo's website and sign up to be notified the minute these brushes become available to purchase!