Squeezing in painting time is often a challenge no matter how much you want to do it, and lengthy projects often fall by the wayside.
I know – it happens to me too!
So here are some quickies that you can do in just a few minutes, with the minimum of materials and hardly any preparation.
Ideal to do with kids too!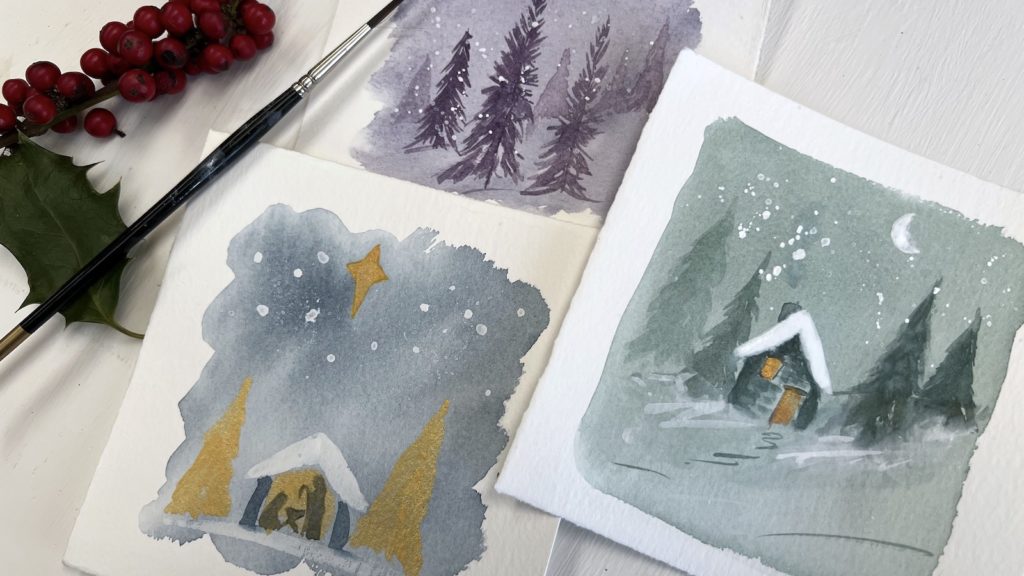 Materials
Any watercolor paper would be fine for this project. I used one of the following papers which are reliable for background washes and don't pill or warp too much.
The other two items needed are white gouache and metallic paint, as well as your usual watercolors.
Method
This card is made in two steps. First, the background wash, and then when that is dry, the rest of the painting is applied on top.
Finally a few spatters of white and gold to represent snow and stars.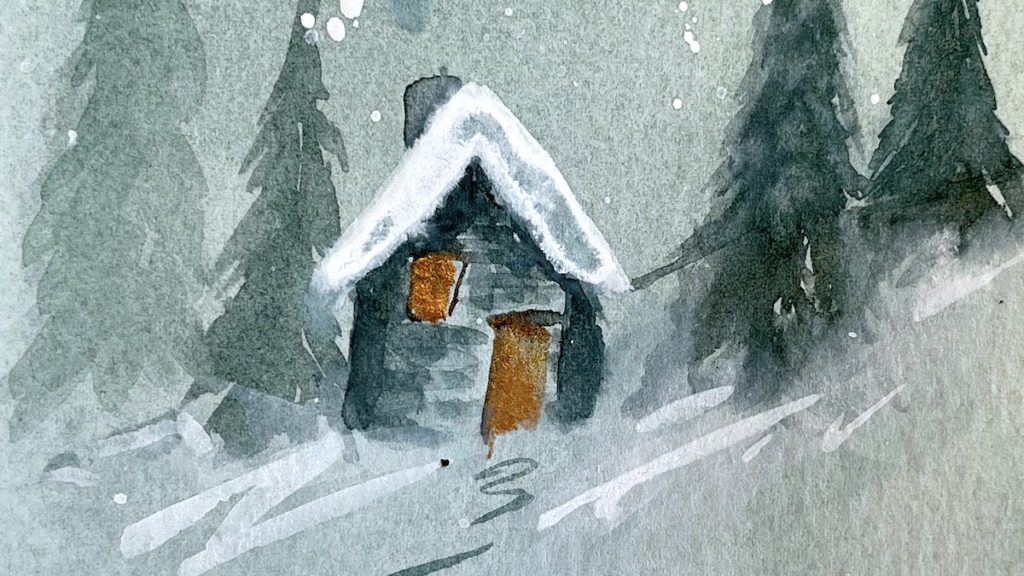 Watch the video here