We all need more time to relax in our lives nowadays and what better way than letting the paint flow and the brush glide across the watercolor paper?
In this video I'm going to talk about how to create a simple abstract without stress. In fact, the whole process is pleasurable and relaxing. What's not to love?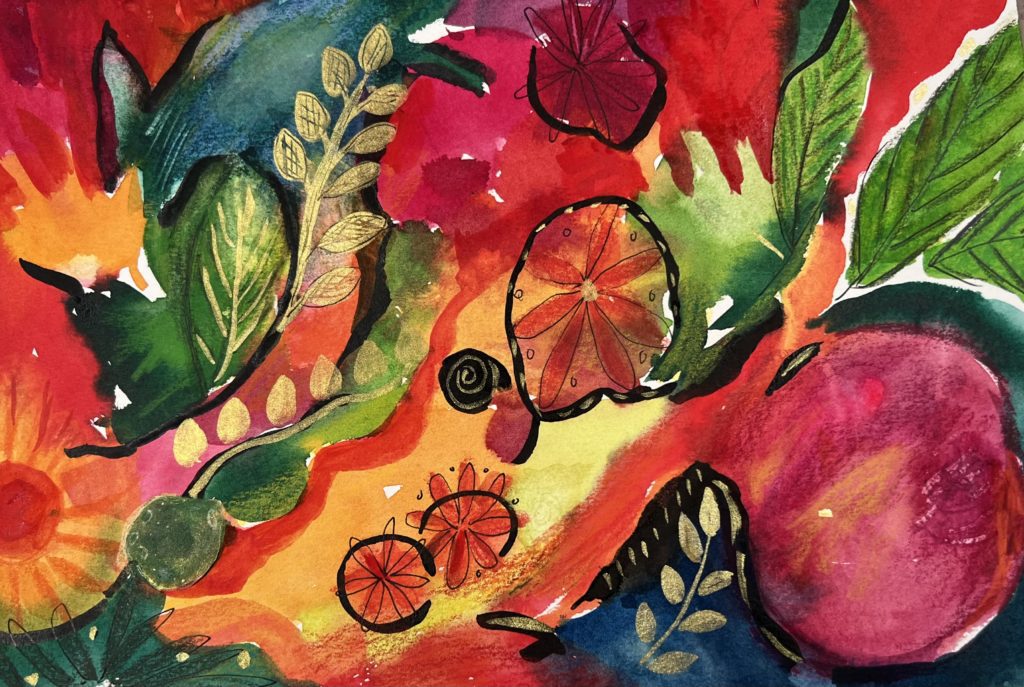 Method
I suggest putting on some music while you do this painting and just letting your hand guide you, switching off your brain if you can. It's not a bad idea to have an idea in your head as you start – I had the idea "floral" in my head. But if the painting goes a different way, don't try to stop it. Just let it all flow as effortlessly as possible. Just have fun with the colors!
Watch here!
Watch the video on YouTube by clicking below, and scroll down for supplies information and links.
Materials
Paper
For this painting I suggest a piece of 140lb cellulose watercolor paper, cold pressed, and here are a few options. I used Etchrs watercolor block in size A4 or approximately 8 x 11 inches.
Brushes etc
I used a large round synthetic brush for this painting, size 12. I also used a small set of watercolor pencils and some fine liners,.
Paint
My favourite paints are the Kuretake Gansai Tambi watercolors in the large 48 pan set. In addition I used the Etchr gold set for some highlights. You could use the Kuretake Starry Colors for this too.