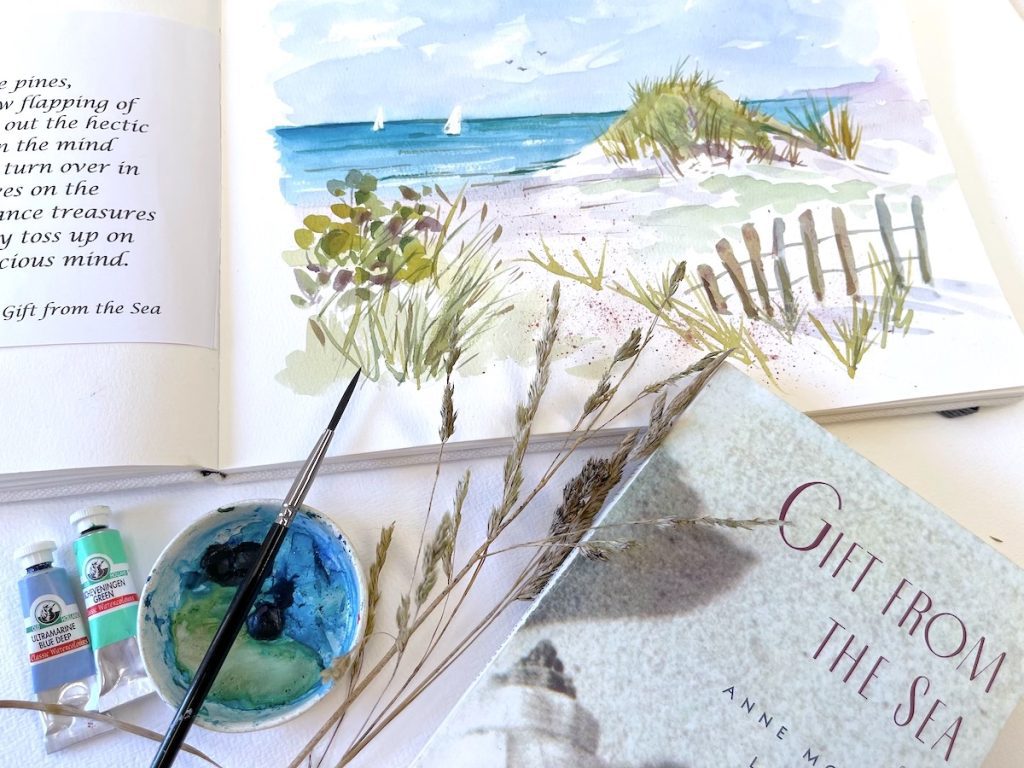 Today's Painting
Here's a simple beach scene with sand dunes for you to paint. I'm adding to my Gift from the Sea series today. Learn how to get a natural, windswept sky and simple blue sea with distant boats, and how to paint grasses and sea grapes, plus a simple wooden fence.
Warm up your watercolor world with a visit to a sunny summer beach! Don't wait for summer to arrive to get painting sand dunes and seaside scenes and follow this tutorial to get a taste of the sun. So let's get to work on our easy to paint Beach Sand Dunes.
Gift from the Sea – Easy to paint Beach Sand Dunes
Here are some more pages from my Gift from the Sea sketchbook.
Why not treat yourself to something special!