Here's a simple, whimsical Bunny and his little friends for you to try as an Easter card or gift. The sketch is available to download here on our website FREE of charge, along with all our other tutorial sketches.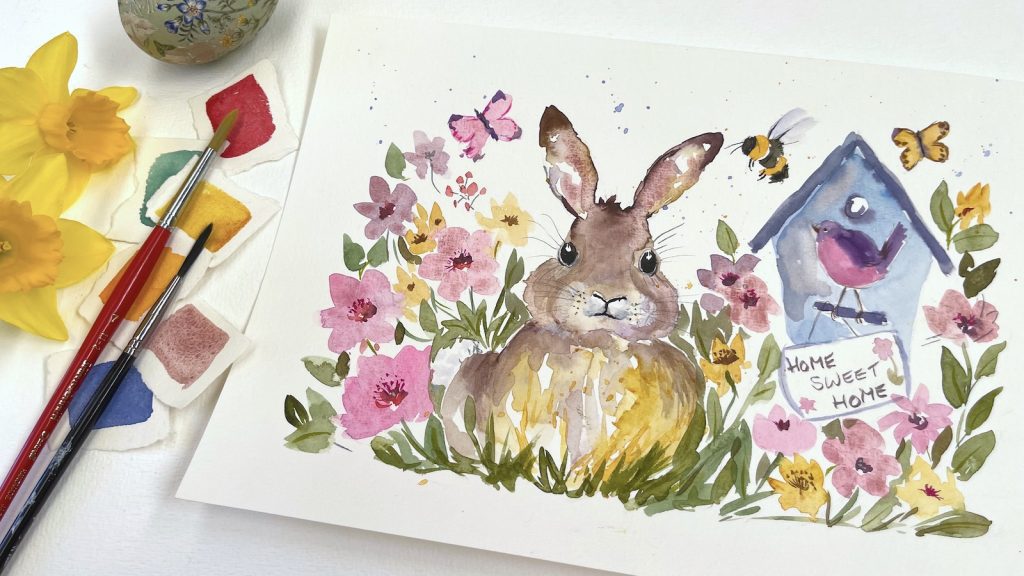 All the materials I used for this painting of a Cute Easter Bunny and Friends are listed in the description below the video, and there are full instructions in real time on the video.
Cute Easter Bunny Realtime Tutorial & Sketch
Other recent videos
I also have several other rabbit, bunny or hare videos for you to enjoy.
Here are a few more Easter bunny-related sketch downloads for you to explore: