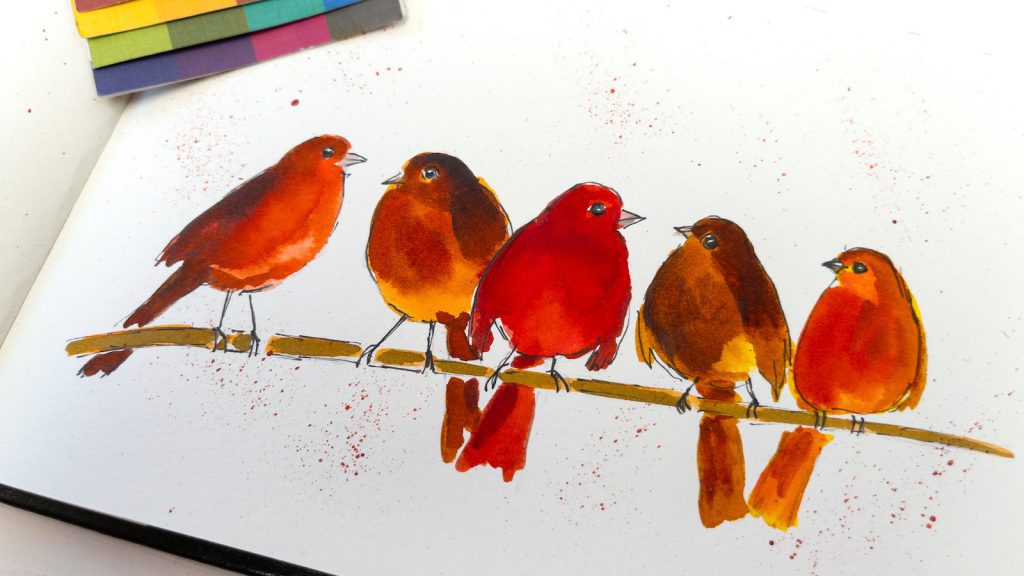 As the chilly days start to bring a fall feeling to our paintings, I thought it would be nice to paint some warm-toned little birds to give us a cheery glow this October!
This little painting is really a warm up as much as anything and is ideal for trying out a new palette of colors.
So here are five little whimsical birds to play with in our latest ten minute video on YouTube. Watch it here!
Materials used for this painting
I used my Viviva A5 (8 x 5 inch) sketchbook for this painting. I find the paper quite nice for little sketches, as long as I don't want to make any corrections and am quite sure about how I want to work – it is, after all, a sketchbook and not a book of watercolor paper per se. I also used my Viviva colorsheets because the colors are more vivid and bright than any of my traditional watercolors, with the exception perhaps of my Quinacridone Gold. You can purchase the colorsheets from me – just go here to see them in more detail.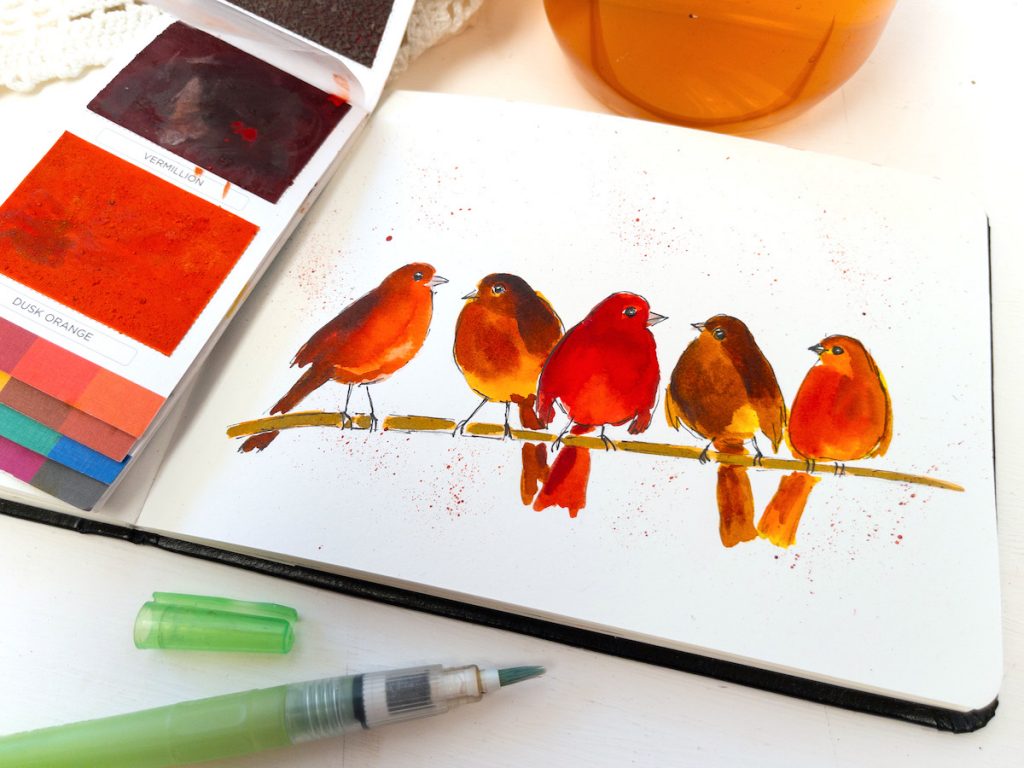 How to paint the Cute Autumn Birds on a Wire in Watercolor
First I sketched the outlines of the birds quickly using an HB pencil. You can get the sketch of the birds here from our website free of charge if you would prefer not to bother with doing the drawing yourself. Just look for Cute Autumn Birds on a Wire in Watercolor in the sketch download page Free YouTube Sketches. I would suggest that you try combining sketching with tracing if you want to improve your drawing skills. Trace part of the sketch from my version, then fill in bits of it yourself – for example, trace three of the birds and fill in the missing two yourself, or trace the outside lines and fill in the internal ones yourself.
That done, you will then need your brush – I use a Kuretake water brush but if you prefer a traditional brush I recommend the Zen Art Black Tulip set, which has everything you need as a beginner. Find it direct from them here. I would suggest the small round for this little project.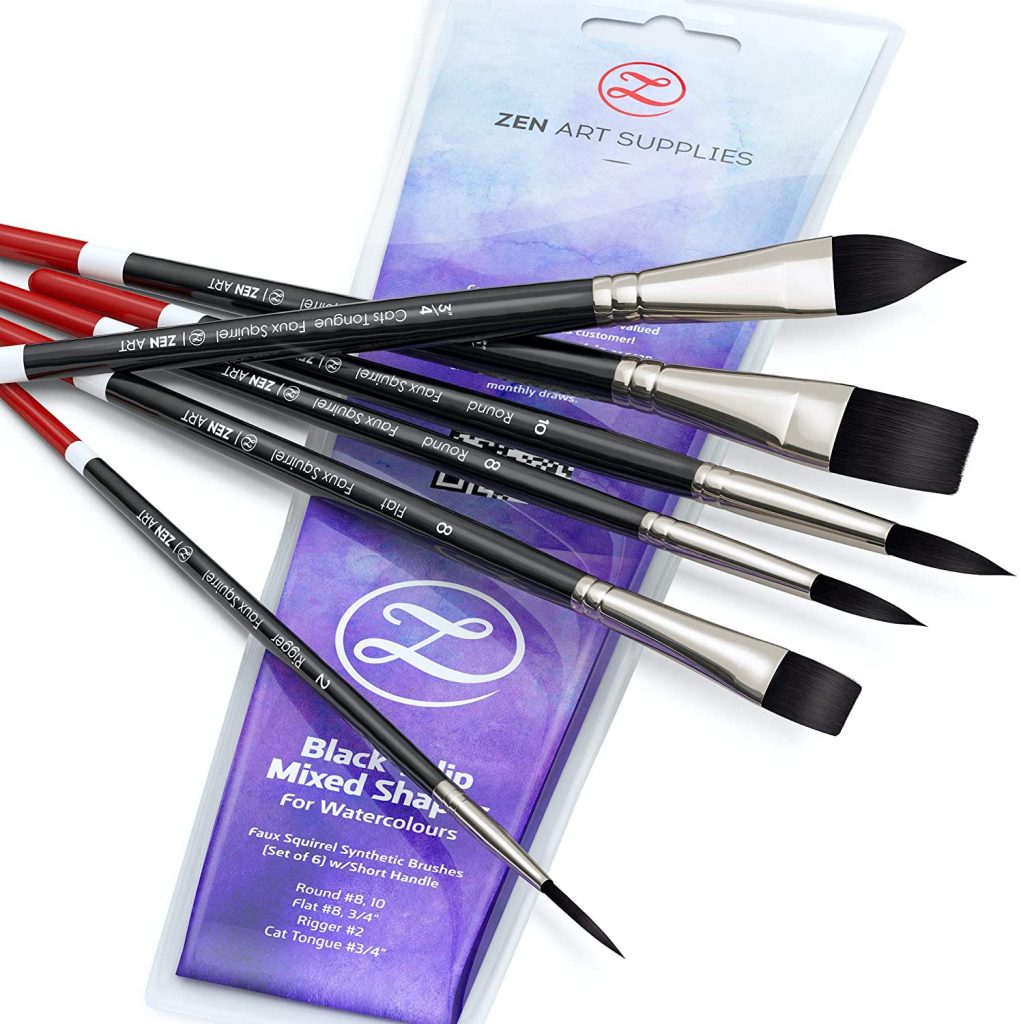 Next, select your palette. I chose Vermillian, Chrome Yellow, Burnt Sienna and Burnt Umber from the Viviva Colorsheet range.
Watch the Video!
Now all you have to do is watch the video all the way through, then watch it again and paint along with me!