Chickadees and Pumpkins – in the mood for fall! Today we are going to paint birds, leaves, seeds and pumpkins! Let's choose a subtle palette and get started!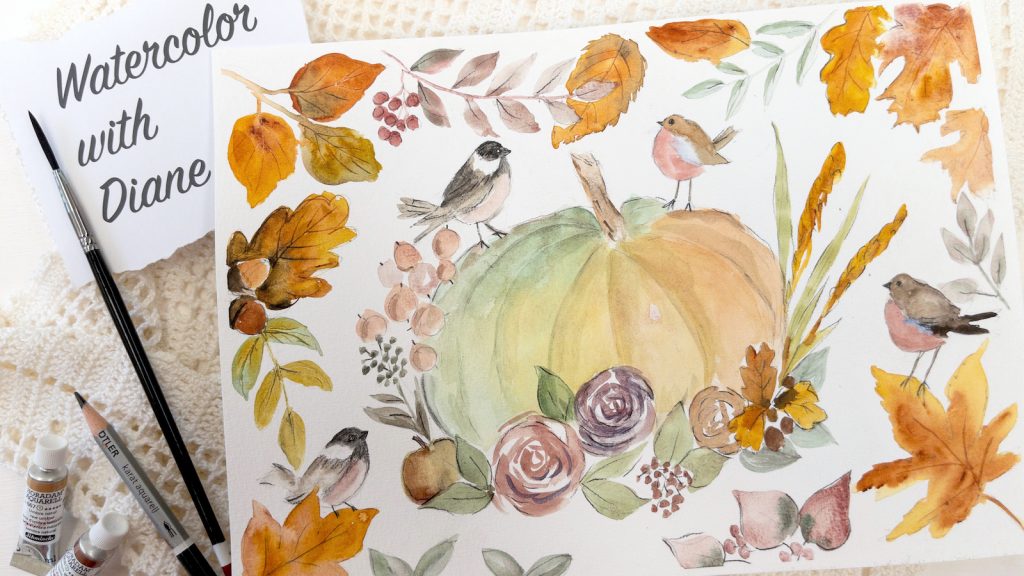 If you would like the sketch for this painting you can download it free of charge here:
I decided I wanted a slightly more muted palette for this painting, following on from my bright halloween forest from the other day. So I turned to my Daniel Smith Primatek set and picked out a few colors to go with my basic four color palette that I use for almost everything – Quinacridone Gold, Burnt Sienna, Cobalt Blue and Van Dyke Brown.
Here is a link to the Daniel Smith starter set of Primatek colors. The Primatek range is made from finely milled rocks, which when crushed to powder provide a color range of quite unusual qualities. My set contains Hematite, Jadeite, Rhodonite, Amethyst, Mayan Blue and Piemontite. You have to try these colors to understand the idea behind them. Some very subtle blends can be created and they are a valuable addition to any artist's palette.
The painting was done on a sheet of Clairefontaine Etival paper, size approximately 8 x 11 inches or A4 size. It's a cellulose paper which is ideal for beginners and for practice or trial work. It's very good for both wet in wet and wet on dry techniques, and happily takes pen and ink while allowing you to erase any pencil lines with ease. I buy it in a pack of 50 sheets precut and not joined together as a book. This makes it very convenient to use. You can also get it in pads. Here is a link to Etival paper on Amazon – it's also available in larger sheets.
I recommend a set of Black Tulip brushes for your painting if you haven't already got good quality brushes. Here's a link to their website where you can purchase them direct.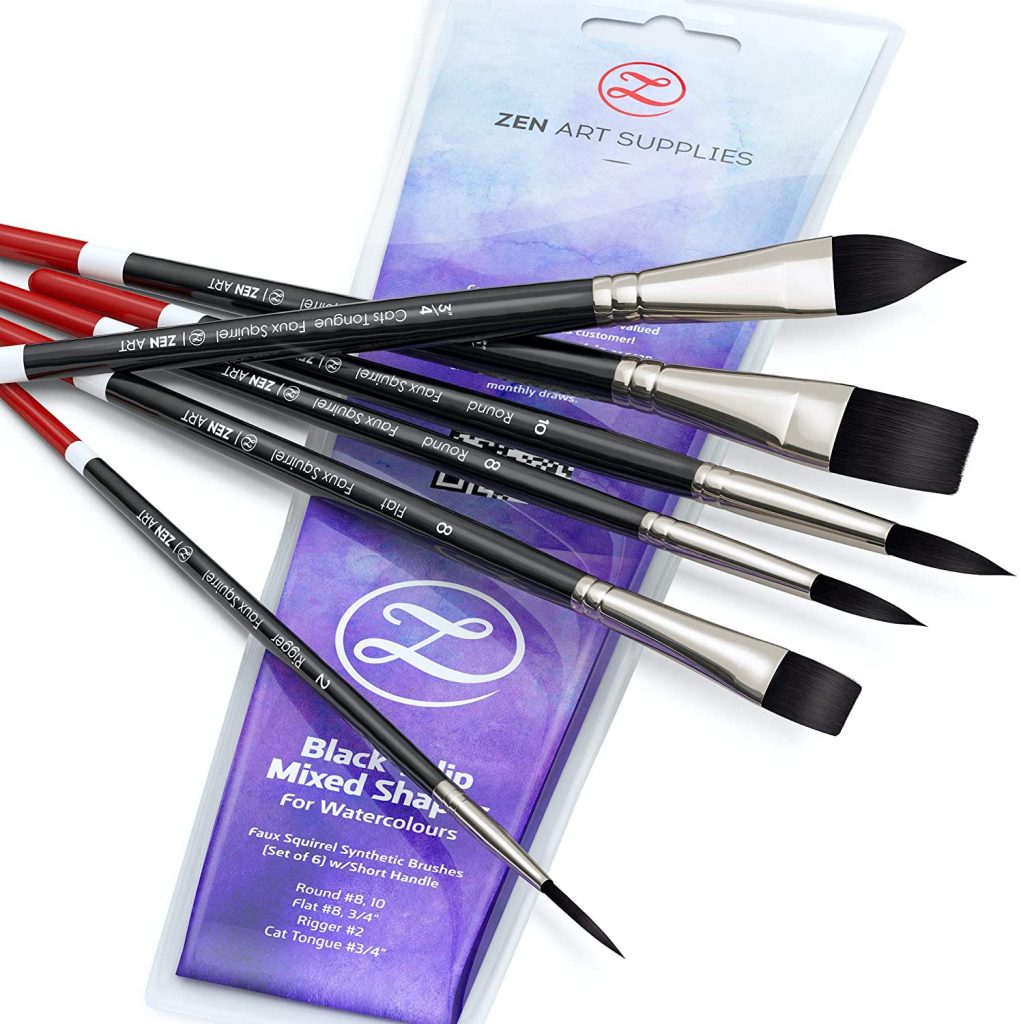 Chickadees and Pumpkins – in the mood for fall