Hare is largely silent, a shadowy creature rarely seen by day. He prefers to feed at night but in summer can be found grazing as the last light fades from the day. Many magical ideas surround the hare, whose presence interweaves both folk and religious mythology. And he is a favourite subject for many artists, not only painters but sculptors as well, who find the form of the hare inspirational. Watch my video to find out how to go about Painting a Hare in Watercolor.
Here's my latest video tutorial on YouTube showing you how to paint a loose, colorful hare sure to please all animal lovers. You can download the sketch free of charge here.
Painting a Hare in Watercolor
I did this painting capturing a Hare in watercolor on a sheet of Clairefontaine Etival 140lb watercolor paper (100% cellulose and vegan paper from France). This paper is excellent not only for beginners, as it is very resilient and takes corrections easily, but also is great for more experienced artists. It is acid free so you can rely on colors not fading or the paper yellowing over time. You can buy the paper on Amazon and the price is very reasonable for what it is. Here's a link to a pack of 50 A4 sheets.
Learning to Paint Loosely
If you are trying to learn to paint loosely, to achieve a loose effect in your paintings, this video will help you to practice the techniques you need. You can practise water control, brush strokes and how to let paint mix and mingle on the paper to produce a loose, expressive effect.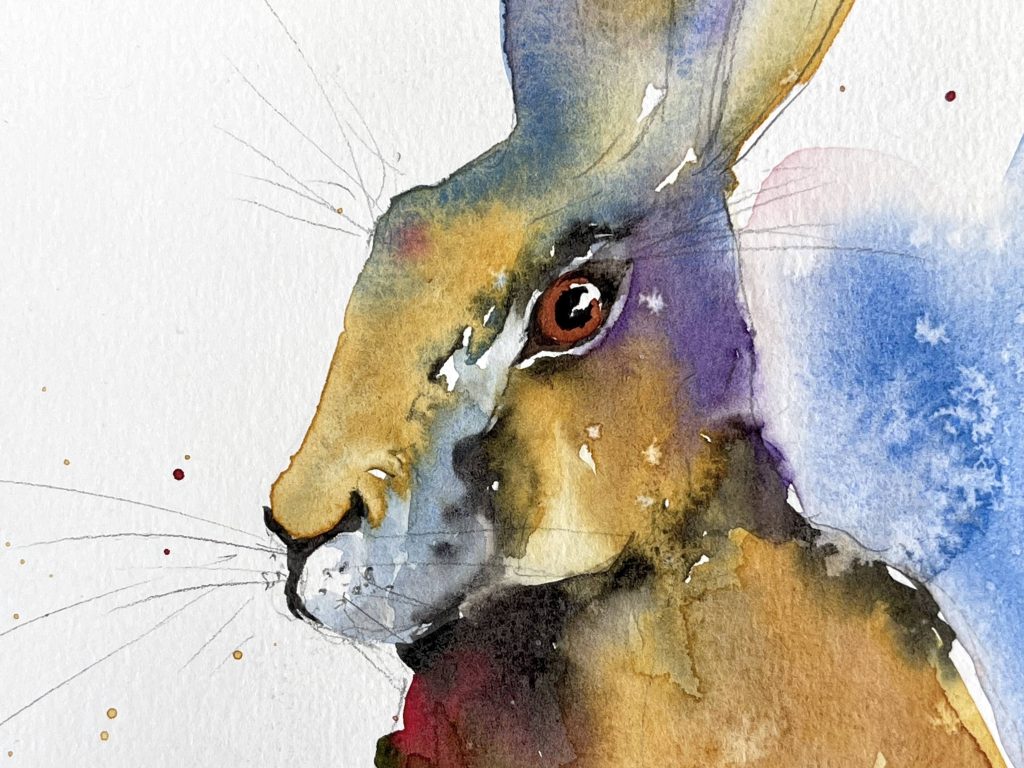 Materials
The colors I used in this painting were Quinacridone gold, olive green, cobalt blue, winsor violet, van dyke brown, burnt sienna and ivory black. I also used brushes by ZenArt, their set of six Black Tulip brushes which are ideally priced for the beginner, and provide everything you need for starting to paint in watercolor.