In this painting I've tried to capture the autumnal color of maple leaves coupled with a hint of holiday seasons to come by means of a dark pine green background.
Watch the video here:
Shop my Supplies Here
Schmincke Horadam Watercolor Tubes – Olive Green, Burnt Sienna, Quinacridone Gold, Burnt Umber
Amazon have a set of Schmincke colors on offer at the moment which looks very interesting and is a good price.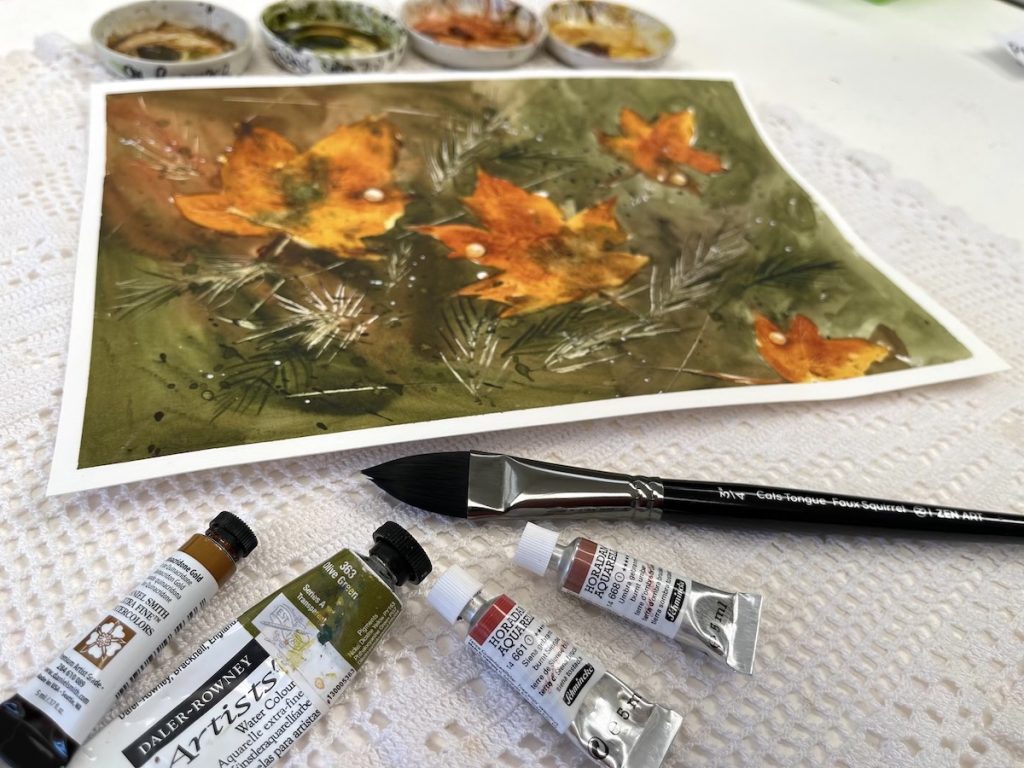 Painting some Autumn Maple Leaves with Water Droplets blowing in the wind is easier than you might think. Watch the video to see how I did the water drops. And the scratching into the paint to create the pine needles is also easy and effective.