Here's a fun teddy bear painting ideal to while away a few idle moments! Perfect gift for a new baby great or one to do with the kids and perfect for a card for your friends! Add your own personal touches to make it yours!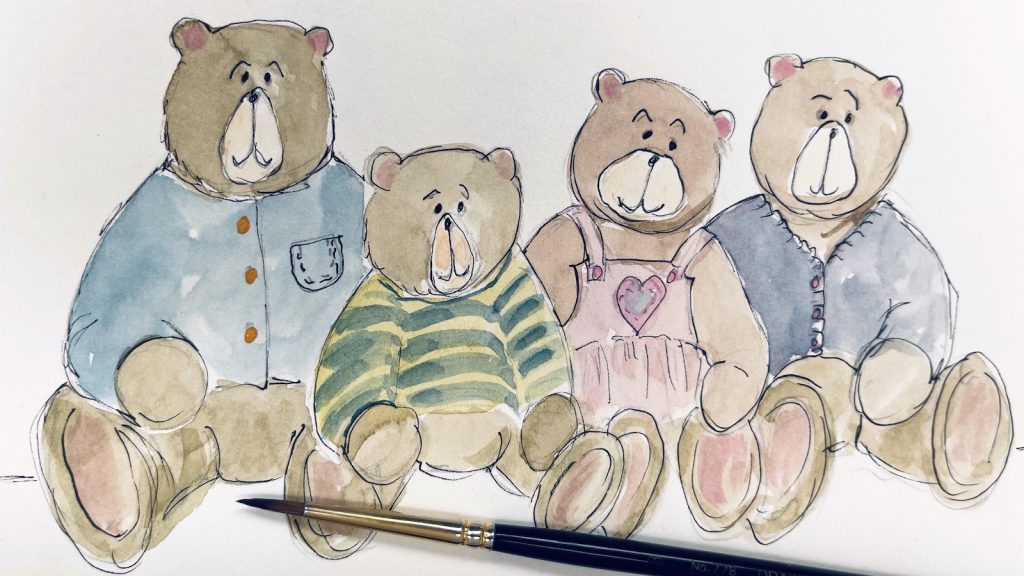 The great thing about this little painting is that it can be personalised in so very many ways! Change up the embellishments to suit your style or the preferences of the intended recipient of the painting, alter the color scheme and make the faces represent the mood you want to convey!
Let's Get Started!
Here is my original sketch for the four bears. In the video I show you also how to draw a bear using paint, and how to sketch the bears so they look cute and cuddly every time!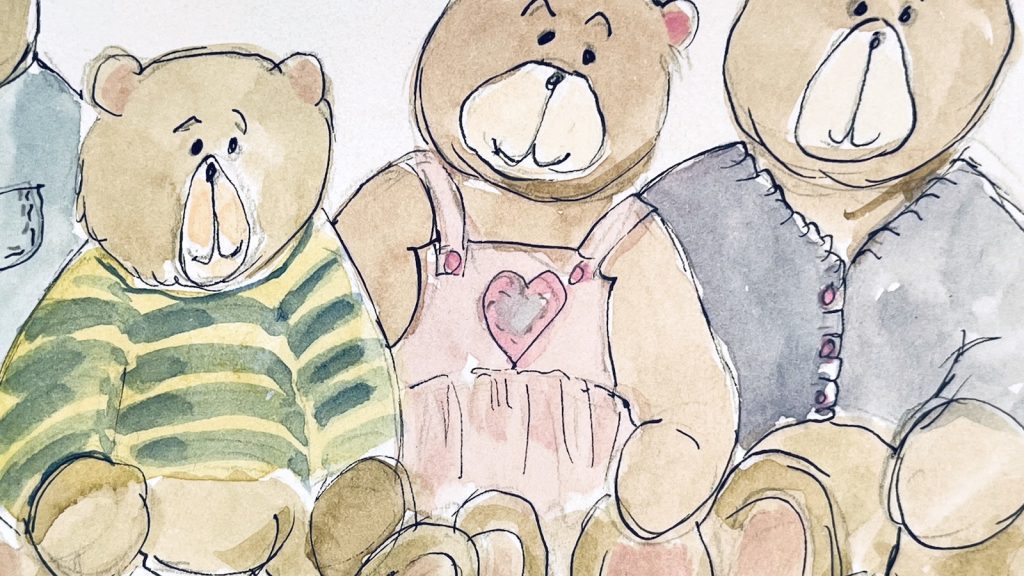 Materials
I used my set of Kuretake Gansai Tambi watercolors for this painting. These watercolors are inexpensive and very versatile for all kinds of painting projects. Highly recommended!
I did this little painting on a page in my Viviva sketchbook. Click on the link to go to their website to purchase.
The paper is fairly smooth, and although it is called cold pressed it reacts more like hot pressed. It allows the white ink to show up nicely on the painted areas, which is often not the case with a more textured paper.
I have links below to various other similar papers which would be ideal also for this project. You certainly don't need a cotton paper for these types of playful paintings. Often the result you get on cellulose will be brighter than on cotton, due to the amount of sizing on the cellulose paper.
Watch the video of Teddy Bear Family for you to paint
Here are three more good choices for paper when you paint your bears.
And here are three options for inexpensive paints as a beginner ideal for Whimsical Sheep for you to paint: