Meeden Art recently sent me a 24 color set of their 12ml tubes of Artists Watercolors to try out. It is a remarkably low-priced set and I knew I would be very interested to see what colors were included in the set, and to give them a road test to see how they compare with the other paints I regularly use – Winsor and Newton, Old Holland, Daniel Smith and Kuretake being my paints of preference these days.
This set from Meeden costs $16.95 on Amazon. So obviously if we are looking for a really inexpensive paint which has got the intensity and mixing power we need, this can fit the bill.
I tested the paints and made a swatch showing how intense these paints are. You can see here that they are intense, and the selection of colors is good.,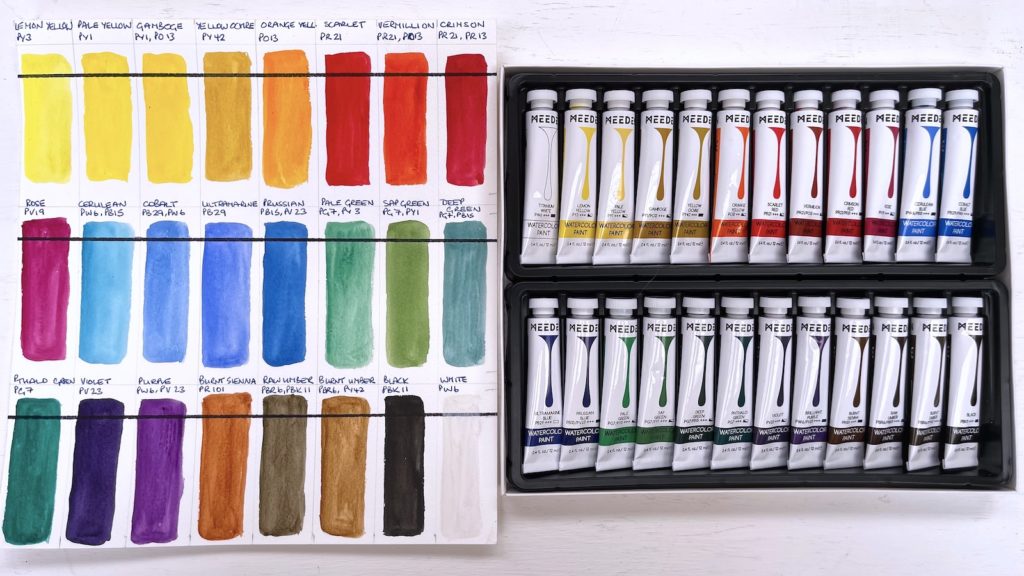 I then tested them by painting three florals in my usual style. I was very pleased with the outcome all round. Mixing, color intensity, strength after drying, bleed and consistency are all good.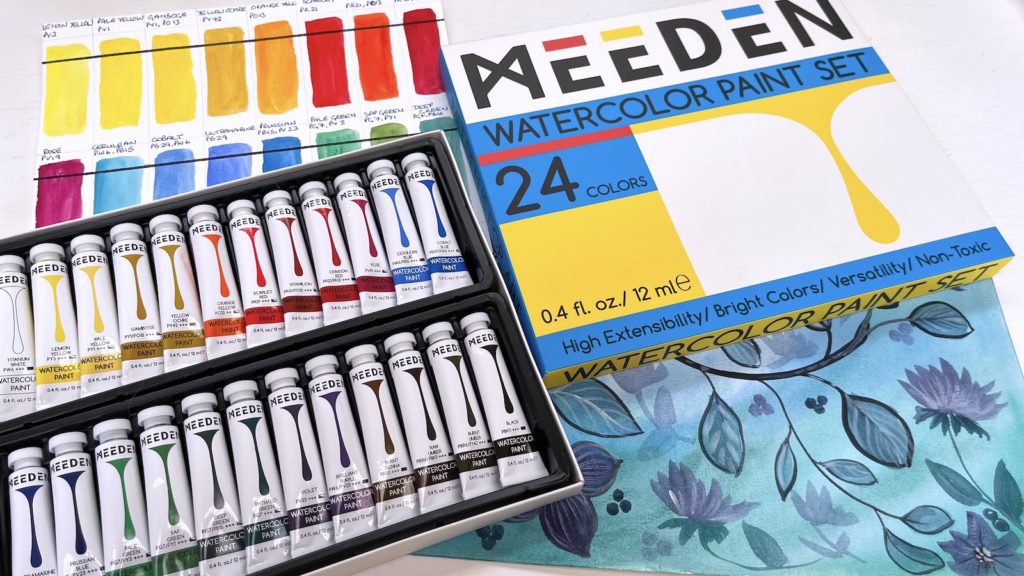 It used to be the case that if you paid less for paints, you definitely got less. They would be chalky, unable to produce bright colors, poor mixers and generally were good for nothing other than perhaps a child's first steps into watercolor – although personally I don't think they were even suitable for that.
But things have changed. This set from Meeden costs $16.95 on Amazon. That means each tube costs only 70 cents, for 12ml of paint. Which comes out at less than 6 cents a millilitre. Compare that with Paul Rubens, which at $80 for 36 tubes each containing 5ml works out at $2.25 a tube or 45 cents for each millilitre. That makes Paul Rubens seven times as expensive as Meeden.
But why would we need a really inexpensive paint at all? Well, one of the things that causes us to be inhibited about experimenting, using paint generously, washing off our brushes between strokes, and painting larger works is the cost of paint.
If we can find a paint that has good color strength, pure pigments, good consistency, fine particle size, quality binder and a good level of transparency and light-fastness, but that costs a mere fraction of the famous brands, we are going to be equipped to paint in a whole different way. With larger brushes, larger sheets of paper and plenty of paint, who knows what you might create?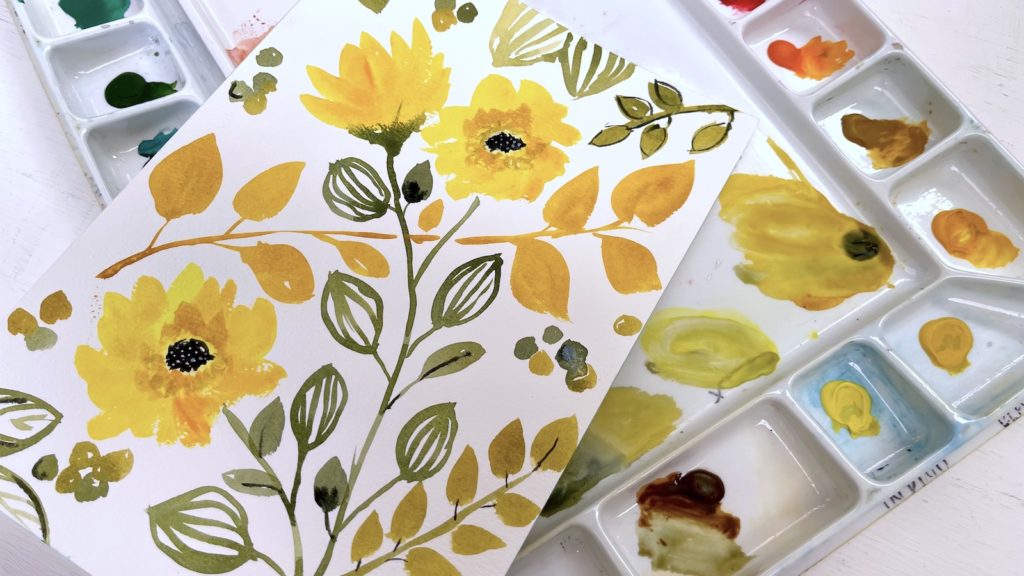 Here are the paints and a few other Meeden products which I like and am happy to recommend. They also have a complete beginners kit at a ridiculously low price. Take a look here and then have fun exploring their website at www.meedenart.com where you can get a 10% discount as well as free shipping from their site.
Meeden Art Supplies
Use the code Diane10 on their website to get an additional 10% discount as well as free shipping.