Using my Kuretake Art Nouveau set I created eight pastel toned rectangles and embellished them with doodles in paint and pastel. This meditative exercise in watercolor and drawing is easy and relaxing to do and will be a good way to spend an hour unchallenged by the need to perform or achieve. Just let's go with the flow and play with a while with colour!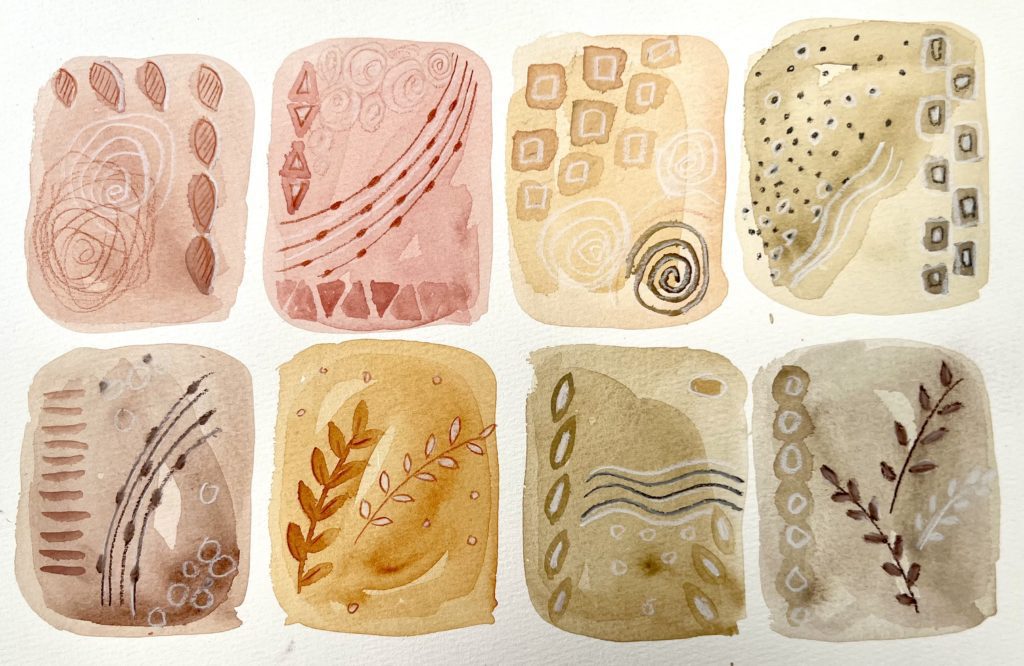 Materials
Kuretake Art Nouveau set https://amzn.to/3XElTr5
Faber Castell Pitt pastel pencils https://amzn.to/3KbmDhZ
Etchr 140lb cold pressed A4 size watercolor paper block https://amzn.to/3eoLp1f 
I used just two round brushes, one size 11 and one size 5. My paints were the Kuretake Art Nouveau set, but any colours could be used for this painting. The Kuretake paints are very harmonious and you could really choose any eight of the set of 24 to make a tasteful arrangement.
I happened to have a few pastel pencils in coordinating colours for the doodles, and I'm thinking about buying a set with more colours in it for future paintings.