If there's one thing that's bound to cheer up a petulant painter who can't think what to paint, it's got to be flowers. Dubbed a "perennial trending" subject, flowers can be guaranteed to lift the mood and raise a smile!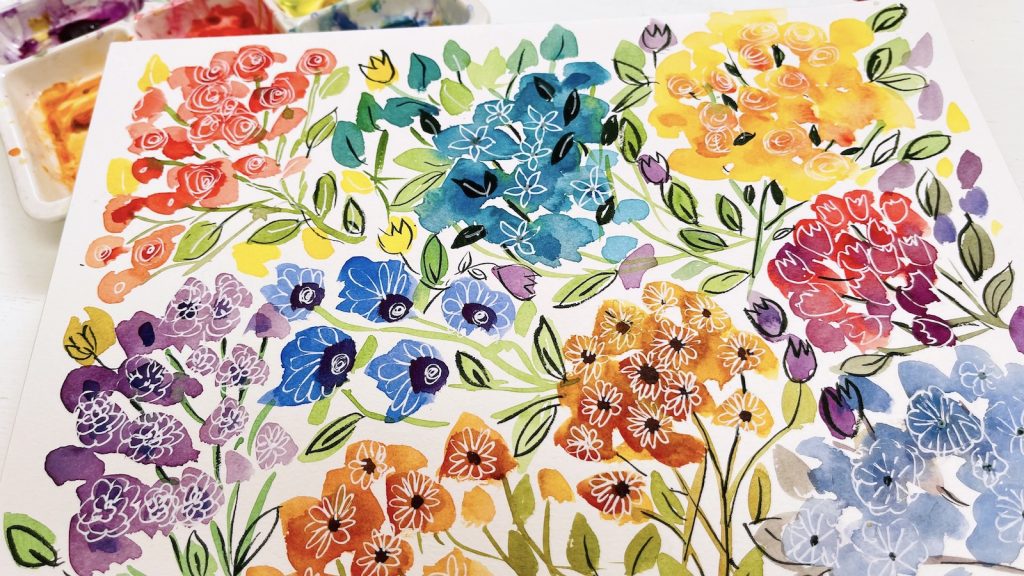 Just like the feathers we did, the great thing about flower painting, which I only discovered for myself fairly recently, is that you don't need to be accurate or in any way realistic to get across the mood of flowers in an appealing way.
Let's have a festival of fun!
This technique is ideal for making bright and cheerful greetings cards, tags, bookmarks and little frameable gifts for anyone. Paint it for your junk journal or art journal. Paint it to cheer yourself up. Paint it to use up the paint you mixed and didn't use on the painting you just did.
Just paint it!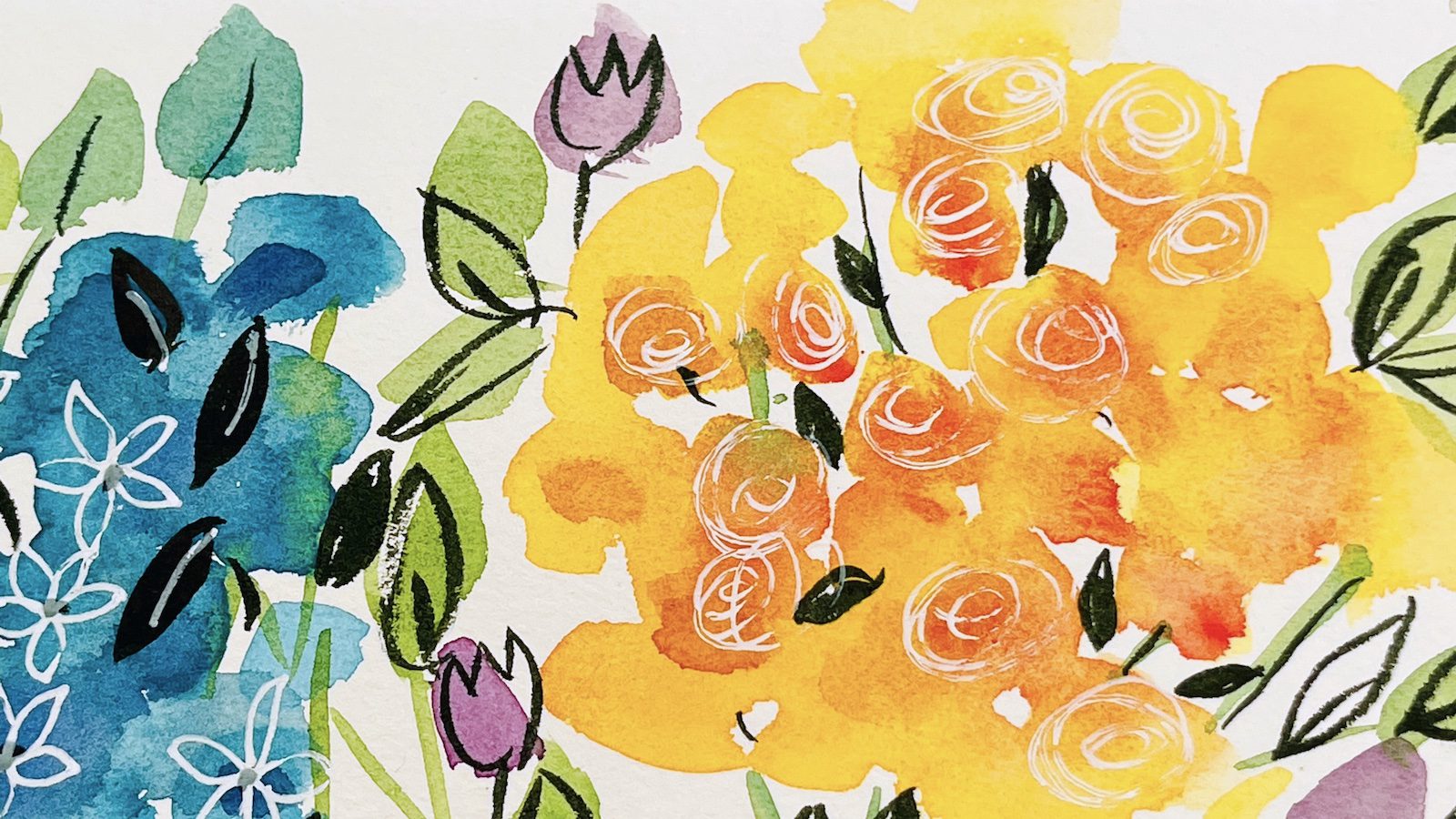 I did this little painting on a sheet of Etchr cellulose 140lb cold pressed watercolor paper. I have links below to various other similar papers which would be ideal also for this project. You certainly don't need a cotton paper for these types of playful paintings. Often the result you get on cellulose will be brighter than on cotton, due to the amount of sizing on the cellulose paper.
I used my Summer Palette of colors for this. It's made up of several different brands of paint, and essentially the brands you choose are all going to be intermixable so it really doesn't matter. My colors which I have in the Meeden palette are Cadmium Yellow Light, Cadmium Orange, Permanent Rose, Alizarin Crimson, Winsor Violet, Cobalt Blue, Sap Green and old faithful Quinacridone Gold!
One of my favourite brands is Old Holland, and you can buy this brand from Dick Blick. I don't think it's on Amazon, in any case I couldn't find it. Here's a link to Blick's which we'd appreciate you using as we do get a small commission.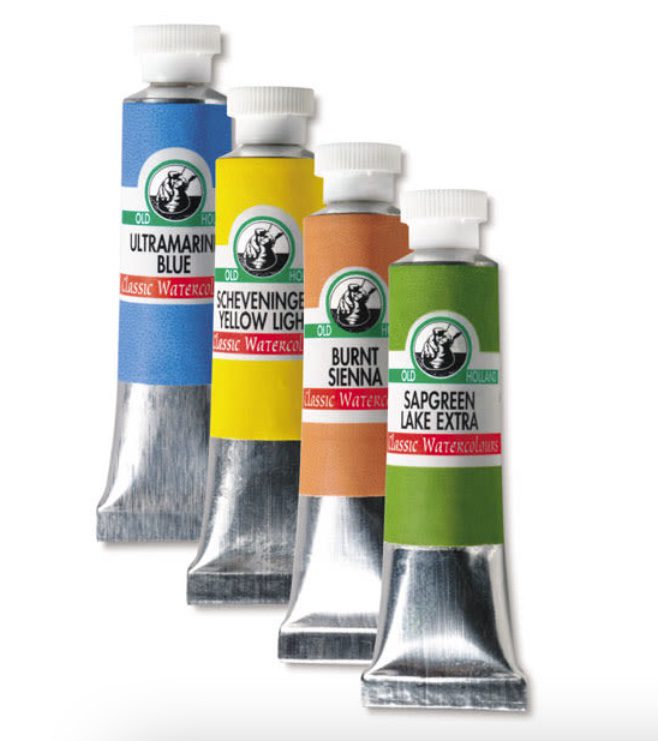 I also got my paintbox out and a size 9 round brush. Alternatively you could do the whole thing in watercolor pencils and use a small brush to activate the paint.
The video starts with a quick review of my very first Junk Journal which I started last week. Then we go on to look at how to draw feathers so they don't look like a leaf, and how to paint them in three different techniques.
Watch the video and paint
This video shows how in just a few minutes how you can paint a page of flowers which would make a sweet card or gift for a nature lover, a lovely greetings card or a great feature in your junk journal.
Here are three good choices for paper when you paint your flowers.
And here are three options for inexpensive paints as a beginner: