Spend a quiet moment in the garden and studio with me and a sketchbook. We'll start with observation of the plant in its environment, then we'll draw and paint some lavender flowers together, using several different methods. Finally we'll use spatter and loose watercolour techniques to complete a beautiful spray of Lavender, complete with two honey bees.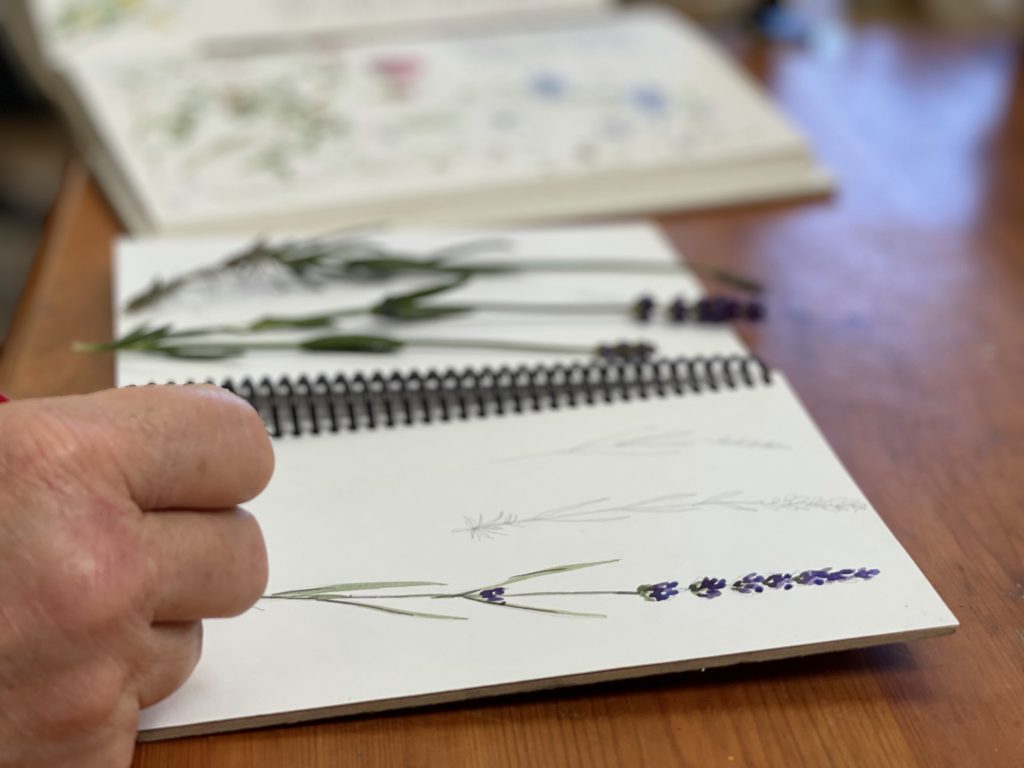 Lavender is so elegant and beautiful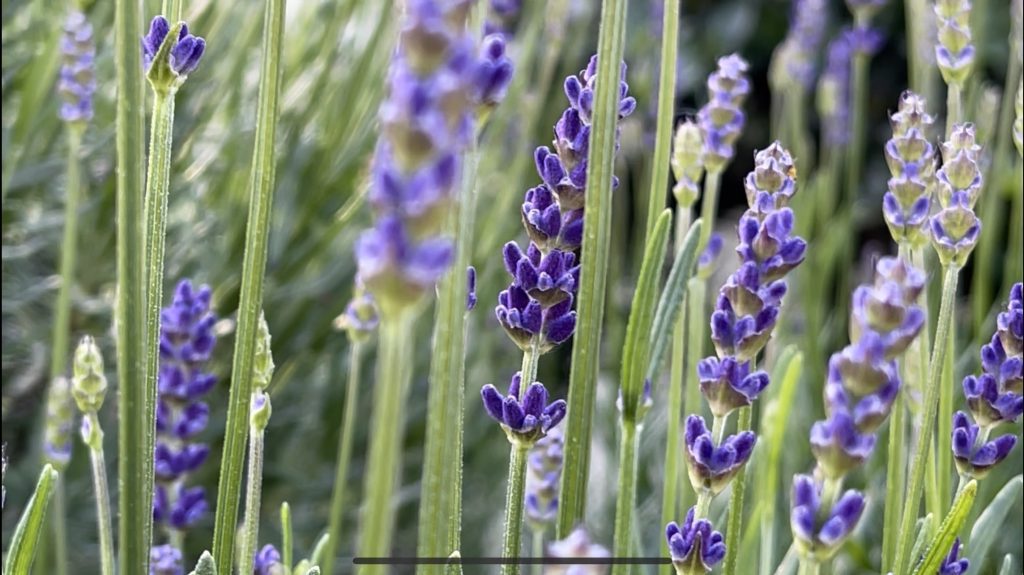 If you want more video of the lavender visit our YouTube channel "From The Garden" where we have started to put content about our little druidic garden to help you to paint from nature even if you don't have easy access to the natural world.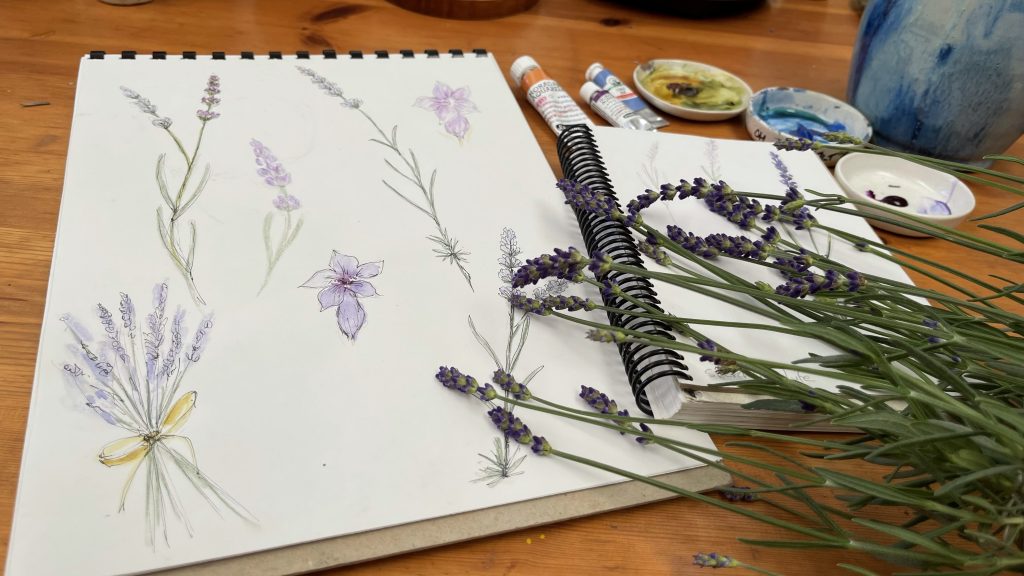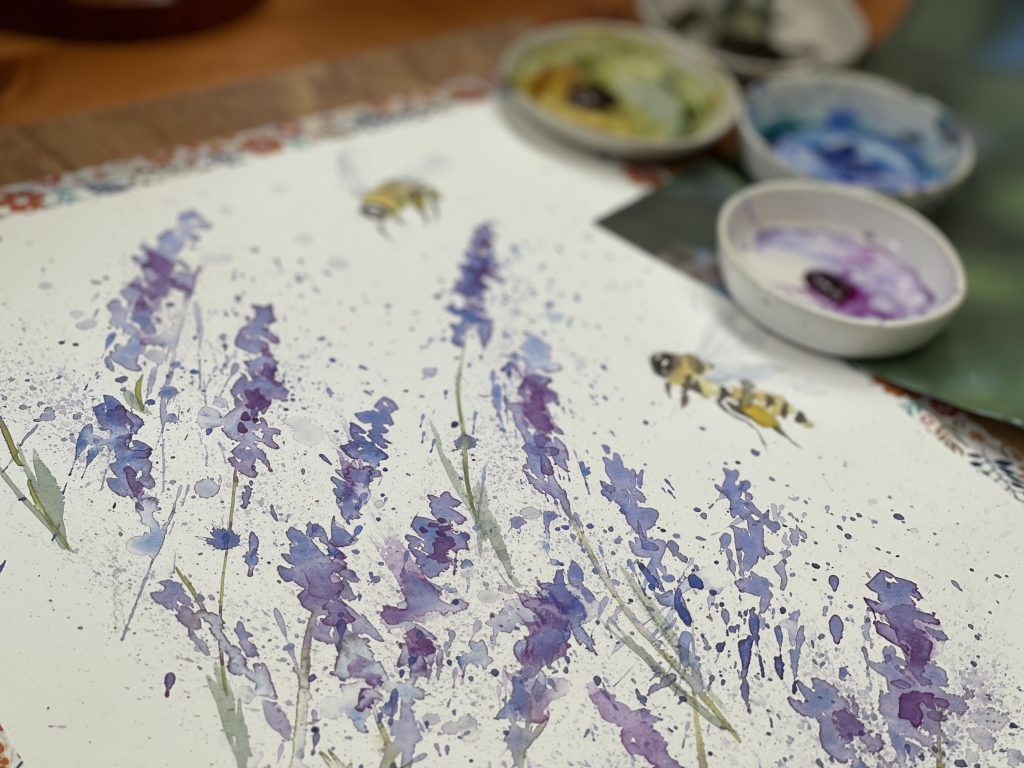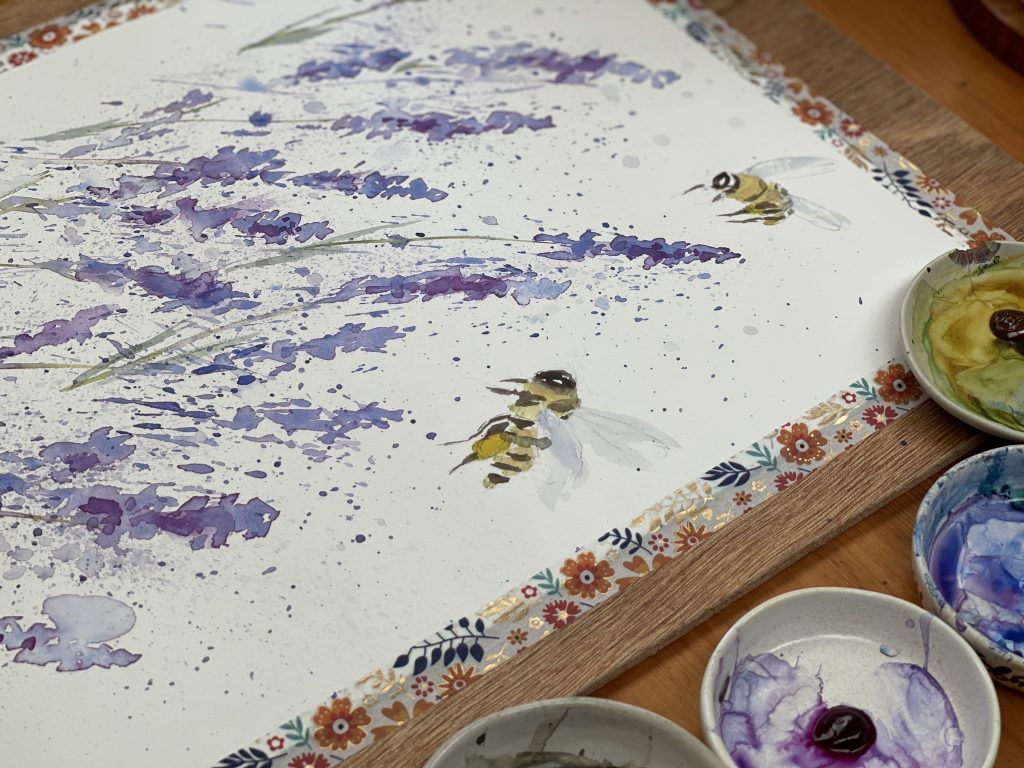 I used the following paints:
Quinacridone Purple: https://tinyurl.com/d28dpu5h
Quinacridone Gold https://tinyurl.com/2wjnfbpy
Cobalt Blue https://tinyurl.com/hrbmjtt8
Plus:
Faber Castell Albrecht Durer watercolour pencils
Drawell size 7 round synthetic brush.
Staedtler pigment liner 0.7mm
Basic sketchpad paper
Watch the full realtime tutorials here:
Happy Painting, and don't forget to post your versions of the lavender on the Facebook group Learn to Paint Watercolour, or on Instagram using #dianeantonestudio!