To paint this lovely bee you need two shades of yellow gouache (opaque watercolor) plus black and white gouache, some silver iridescent medium, plus a pencil and silver gel pen.
Let's get buzzy!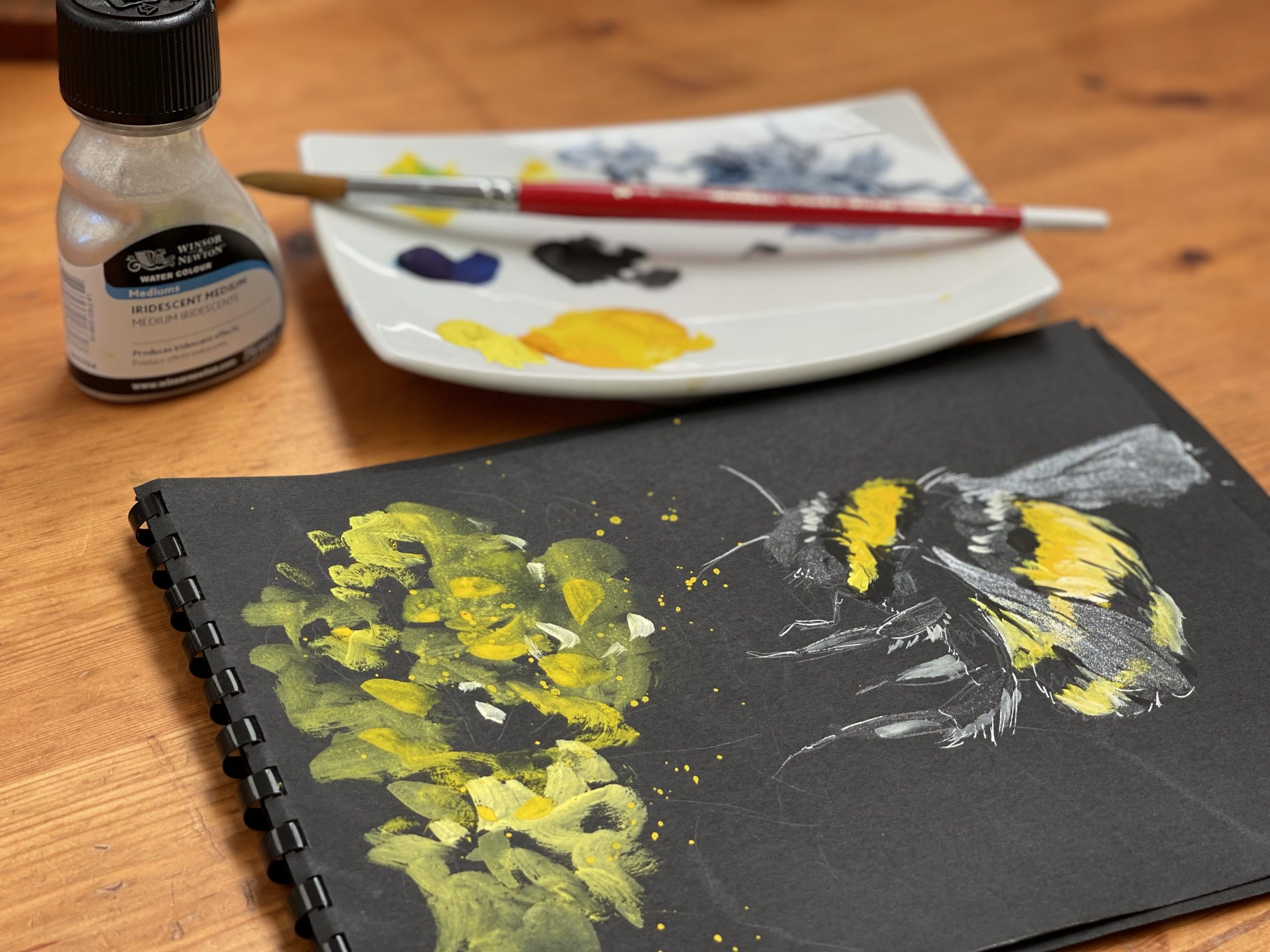 Here are some closeups…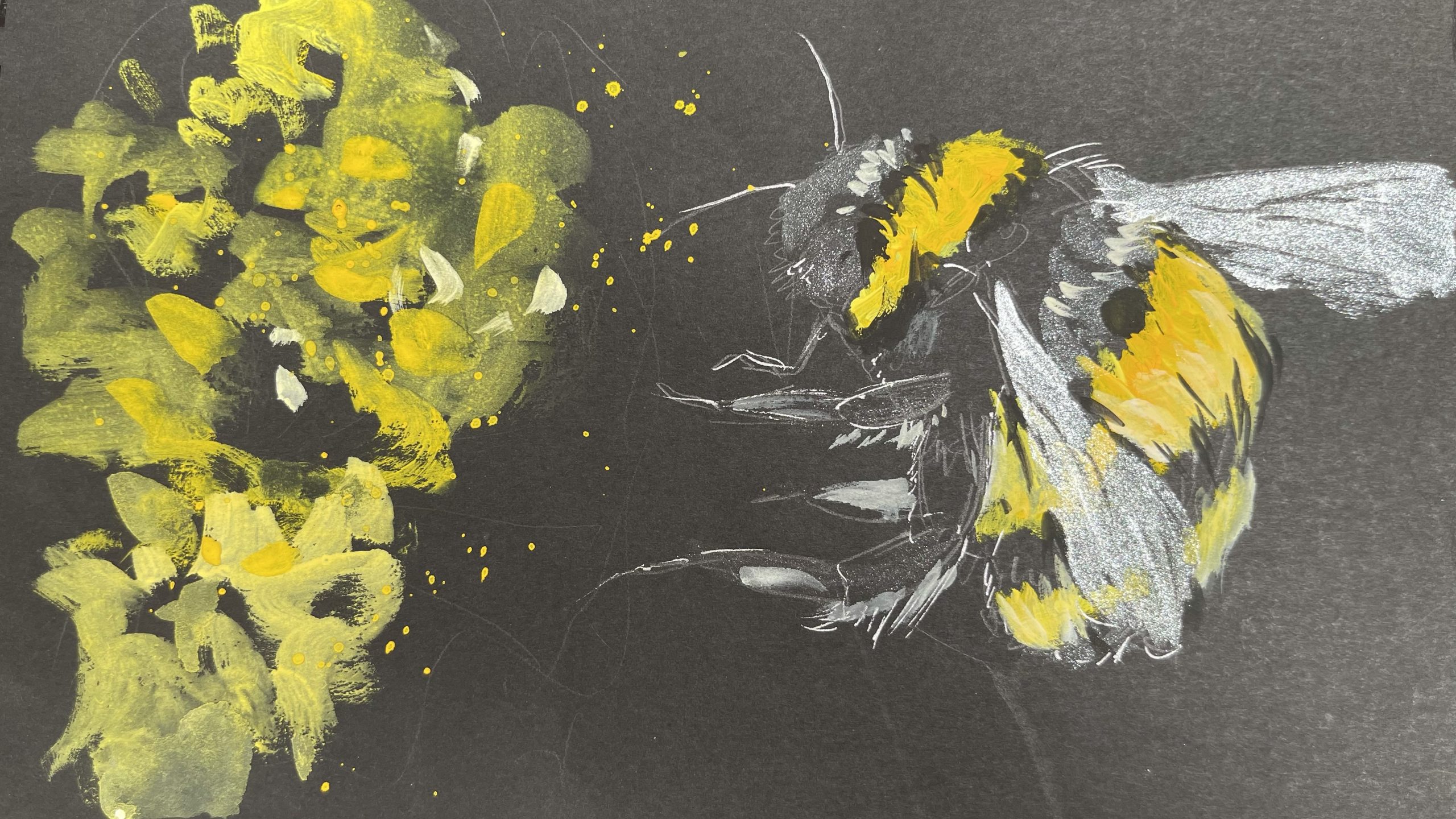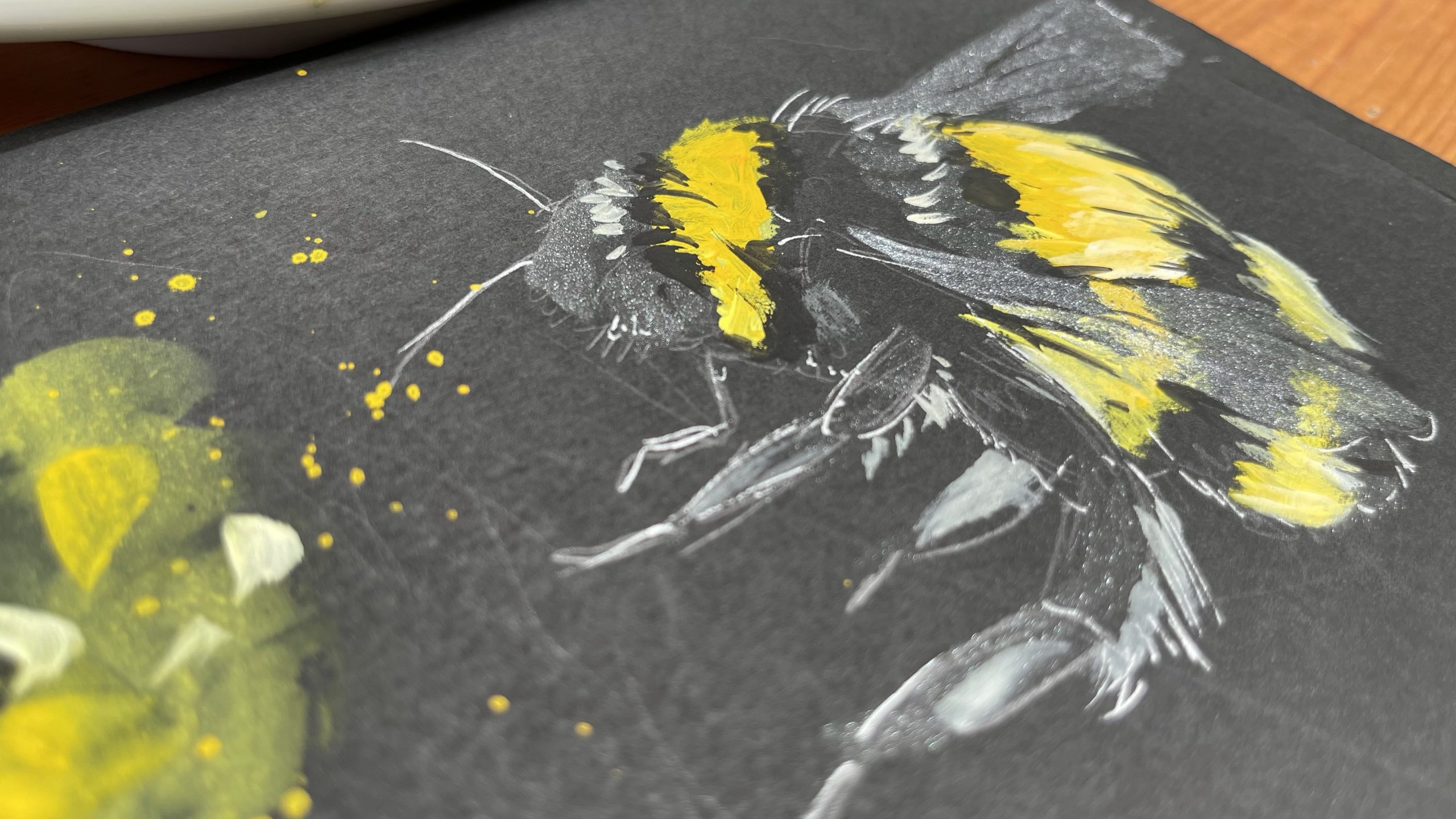 Watch the full realtime tutorial here:
And here are some must have materials at great prices
If you need art supplies, we recommend Jackson's Art. They are a reputable UK supplier and offer fantastic prices on everything – plus an extra 10% off for you if you use our links for your first order!
Stonehenge Black Watercolour Pad
Holbein Artists Quality Gouache Set of 18
(at the time of writing, these are less than half price on Jackson's, so you can get artists' quality for the price of beginners' paints!)
Winsor and newton iridescent medium
Silver Posca pen 0.7mm ultra fine bullet tip
Graphite Watercolour Pencil
(this is a metal tin of 5 pencils currently at a really great price on Jackson's)
Circular Plastic Palette ideal for gouache
These are affiliate links, which means that we earn a small revenue at no charge to you if you use them.
Happy Painting, and don't forget to post your version of the bumblebee on the Facebook group Learn to Paint Watercolour!