The new autumn/fall Viviva Colorsheets have arrived!
I received my folder yesterday with the 16 colors they suggest are perfect for painting autumn subjects.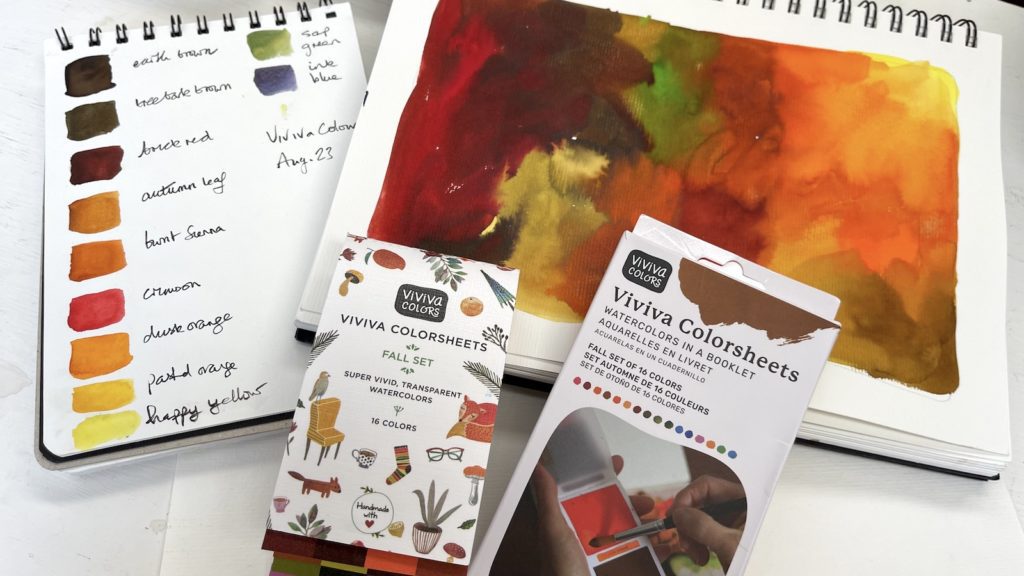 I always like to paint in autumn colors when the trees start to turn golden brown, pumpkins are ripening in the fields and there is a general sense of warm honey-tinged shades all around.
And even if you live in a place where you don't have autumn or fall, you can still get a flavour of this by painting with warm, vibrant fall colors.
About the Viviva Colorsheets Fall Set
The colors in the Viviva 2023 Fall Set are the following:
Crimson
Brick Red
Dusk Orange
Autumn Leaf
Fire
Happy Yellow
Tree bark Brown
Earth Brown
Light Green
Bottle Green
Peacock Blue
Ink Blue
Pastel Pink
Pastel Orange
Pastel Green
Pastel Blue
The Colorsheets are ideal for people who like to paint on the go. While they don't have the flexibility of a full set of watercolors in a backpack, they can be slipped into a handbag or a pocket along with a waterbrush, and you are good to go.
What makes Colorsheets different?
The paints are quite different from the normal kind of traditional watercolors that we are used to in the form of those made by manufacturers such as Winsor and Newton, Sennelier, Schmincke, Daniel Smith, M. Graham etc. There is very little binder and no filler in these pigments, which are completely transparent and very strong in color. They are made from synthetic dyes, such as are used in other manufacturing processes, and can stain your hands if you touch them, although they are not toxic and won't harm you or the environment.
Using the sheets can be considered a slightly tricky process. I get in a mess when I use them because my natural way of painting involves a lot of water. This means the sheets get very wet and the paint can run between the different pages. It's also uneconomical and wastes paint.
But you are probably different to me. The best way to use these paint chips is just to wet a small section with the tip of your brush, not throw half a pint of water at them. Pick up just a little paint at a time, and use the same part of the chip repeatedly until it is exhausted – then move to the next section.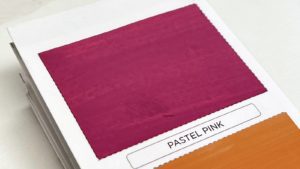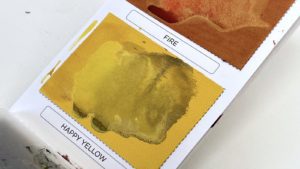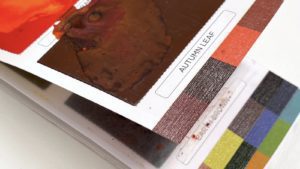 This is the advice given on the Viviva website and I suggest you take a look there to get more information on how to handle these interesting supplies.
If you want a lot of in-depth info about these paints, what they look like and how to best use them I can recommend the thorough review of Viviva Colorsheets on the Doodlewash blog. Everything you ever wanted to know about Viviva, including info about their paper and all other elements of their offerings are there. Plus quite a bit you probably didn't know you wanted to know!
I have created quite a few paintings using these paints but one of my favourites is still the very first one I did, of a huge cactus and a sunset, which is available as a tutorial on my YouTube channel.
I was definitely experimenting when I painted this, and found it very liberating to be able to achieve such intense colours, something my ordinary paints just can't do.
Since then I've come across the Kuretake Gansai Tambi paint system, and I now know that is an even better way of obtaining intense colour, with less mess. But that doesn't take away from the portability of the Viviva sheets and their unique transparency.
So what's your favourite colour in this set?
For me there's no question – Brick Red is an intense reddish brown which reminds me of fresh ripe conkers, autumn leaves and black cherries and overripe plums. A gorgeous colour.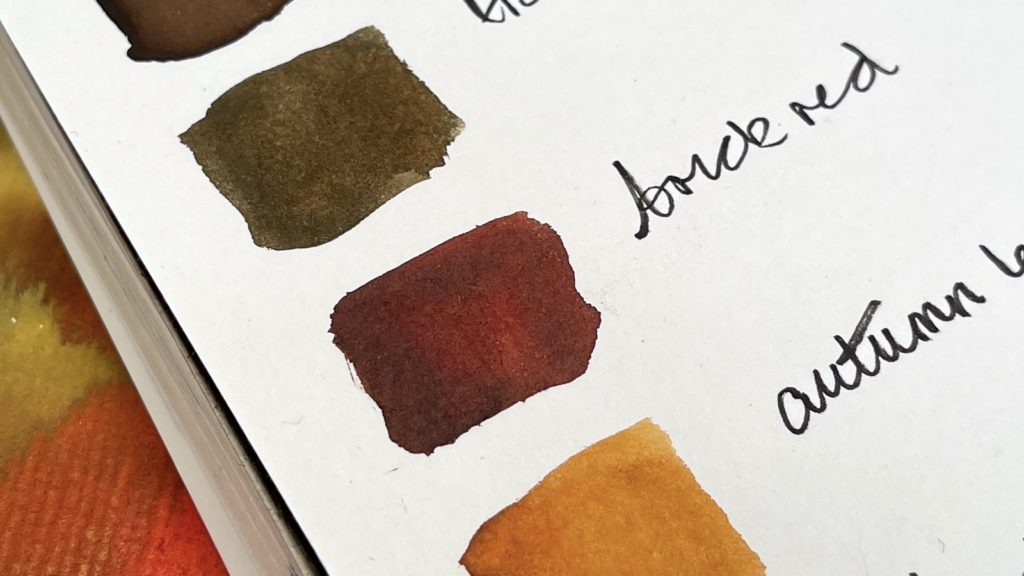 So treat yourself this autumn and indulge in the rich colors of a Viviva Fall Colorsheets set!