On our Facebook group we have a challenge running right now, with a prize at the end of May, to paint a sunflower painting every day until the end of the month. The idea is to use the sunflower as a warm-up for your painting session, and to practice skills without having to decide what you are going to paint each time! You'll be surprised how many different ways you can create a sunflower painting! So get painting and enter our Sunflower Challenge for Ukraine!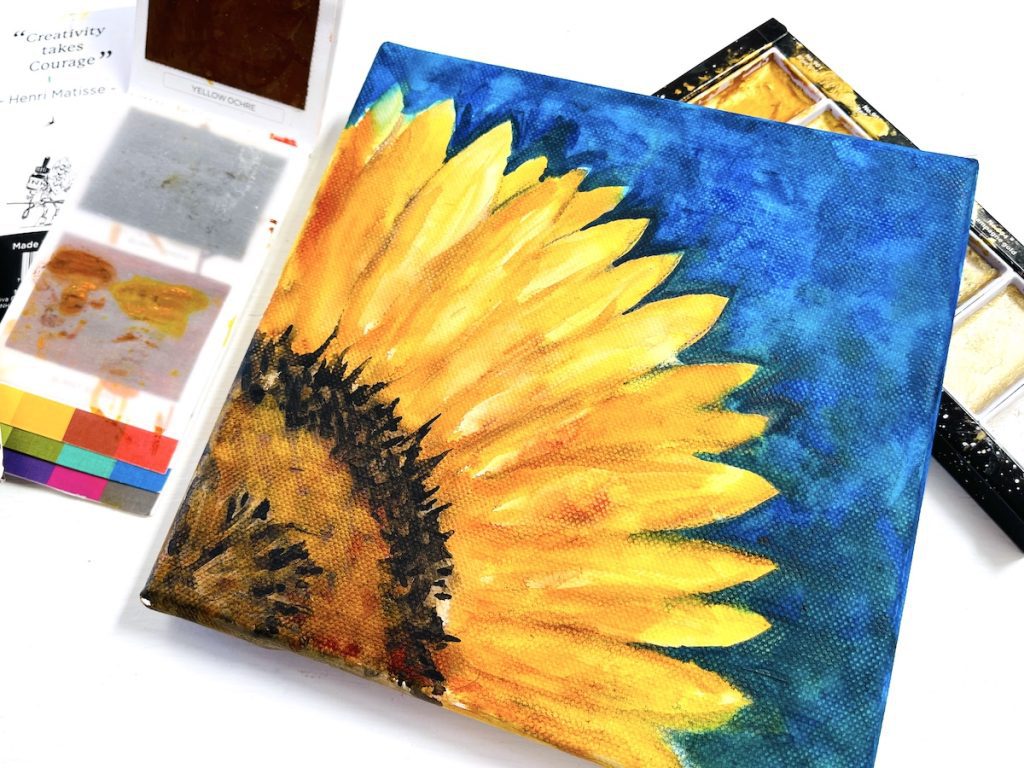 This sunflower was painted in an unusual way. I chose an 8 x 8 inch cotton canvas, and prepped it with Daniel Smith Watercolor Ground to give me a surface that would accept watercolor.
This is an exciting way of painting in watercolor, as the paint behaves completely differently on the ground plus canvas surface. It is easily moved around and lifted off, and the texture of the canvas affects the way the paint moves.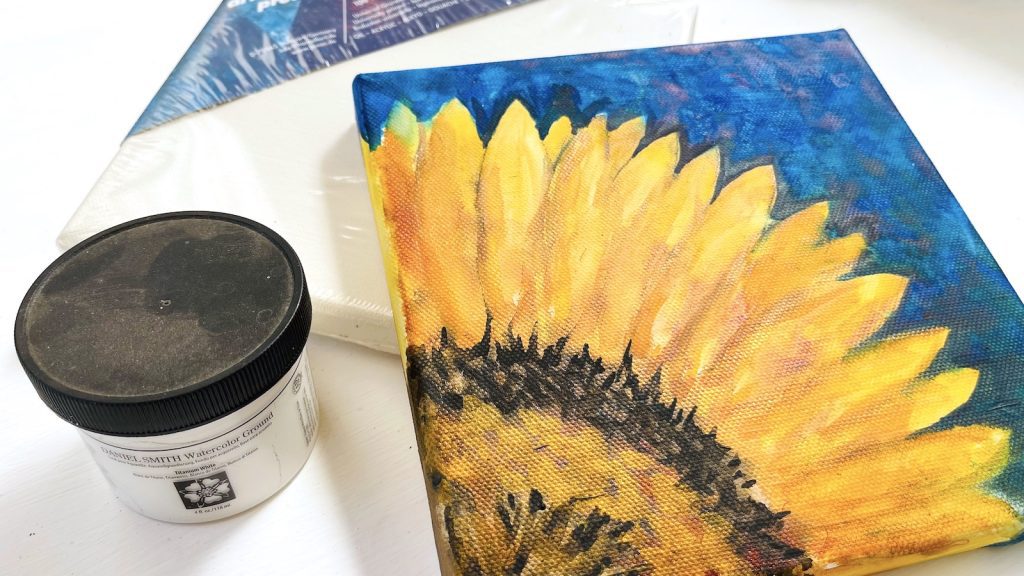 Choosing your colors
I didn't use a vast number of colors for this painting, as usual limiting my palette to five or six different colors. In this case I used ultramarine blue, cadmium yellow, quinacridone gold, burnt umber, burnt sienna and my Kuretaki Starry Colors for highlights at the end. Please visit my Amazon shop for links to the products I used if you wish to support the channel at no cost to you!
Watch the video on YouTube here:
How to Paint a Sunflower on Canvas
When it comes to brushes, you might want to use your older ones for this painting, if you do decide to do it on canvas. This is because the texture of the watercolor ground and the cavas might wear your brush point quickly. You could also paint this subject on paper, and a piece of heavier (600gsm) paper, or some Khadi paper, would be interesting possibilities.
There are full instructions in real time for this Sunflower Challenge for Ukraine painting in the video. There are also subtitles in several languages as well as a transcript of the script of the video. Message me if you can't find something you are looking for.
I often recommend Jacksons Art for supplies if you prefer not to use Amazon. Jacksons are based in the UK but their prices are so good it's worth paying their nominal shipping fee. They also have other interesting features, such as expert-written guides to materials and techniques, an annual competition with a valuable prize, free shipping in the UK for over £75 orders, and very reasonable rates for international orders. Plus they have great discounts. Click on the image below to find out more.
Other materials and equipment from Amazon
Visit amazon.com/shop/dianeantonestudio to see my storefront with all the goodies I recommend and use every day.
I also used a Staedtler Karat Aquarell watercolor pencil and my set of gold and silver paint by Kuretaki.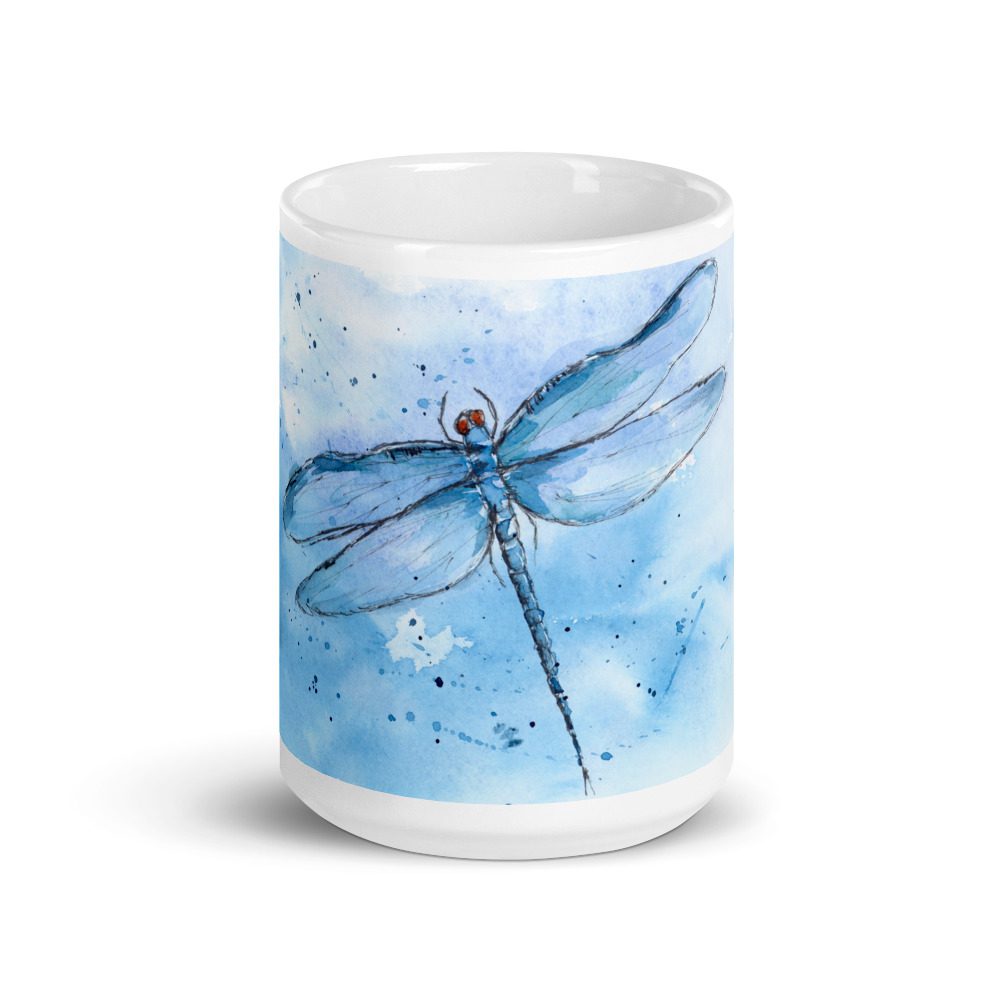 Visit our shop to see our selection of mugs with my paintings on them! Great value!
Brushes
My brush was a Drawell size 14 Golden Round – a very good synthetic brush from Japan. You can order them here: http://www.drawell.co.jp/english/ by contacting them direct. The prices are very reasonable and they ship worldwide at minimal cost.
I also often use a brush from ZenArt which you can click below to order. They are an ideal starter set for anyone just building up a collection of good watercolor brushes.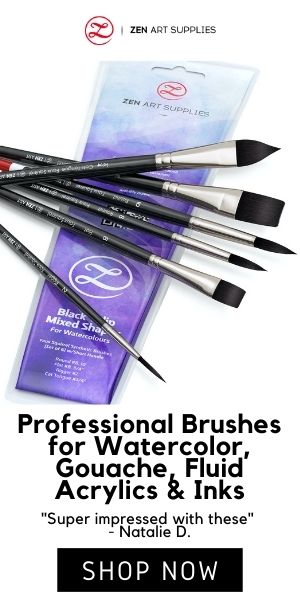 Other Sunflower videos you might enjoy!