Let's have fun and paint some really loose, splashy butterflies which would make a perfect birthday card or little gift. In half an hour you can have a finished painting. Let's get started!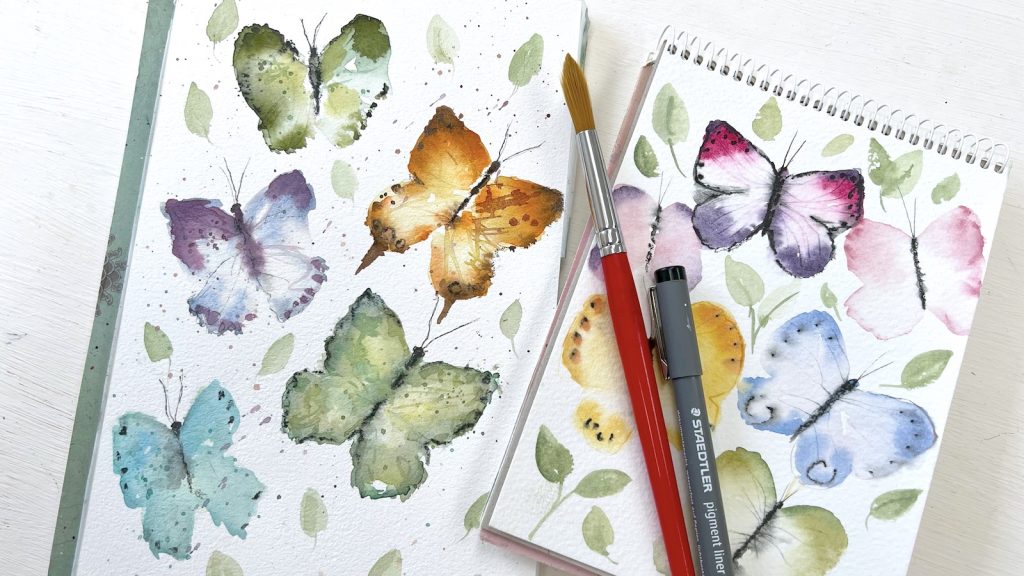 To follow my tutorial for this painting you need to watch two videos, and I have linked to them below. The first one is for the landscapes in the previous blog, but the butterflies are in the middle of the tutorial (starting at 13:14) and you need to watch that first, then go on to the second linked video for the rest of the painting process. Scroll to the end of this page to get the links or go directly to Diane Antone Studio on YouTube.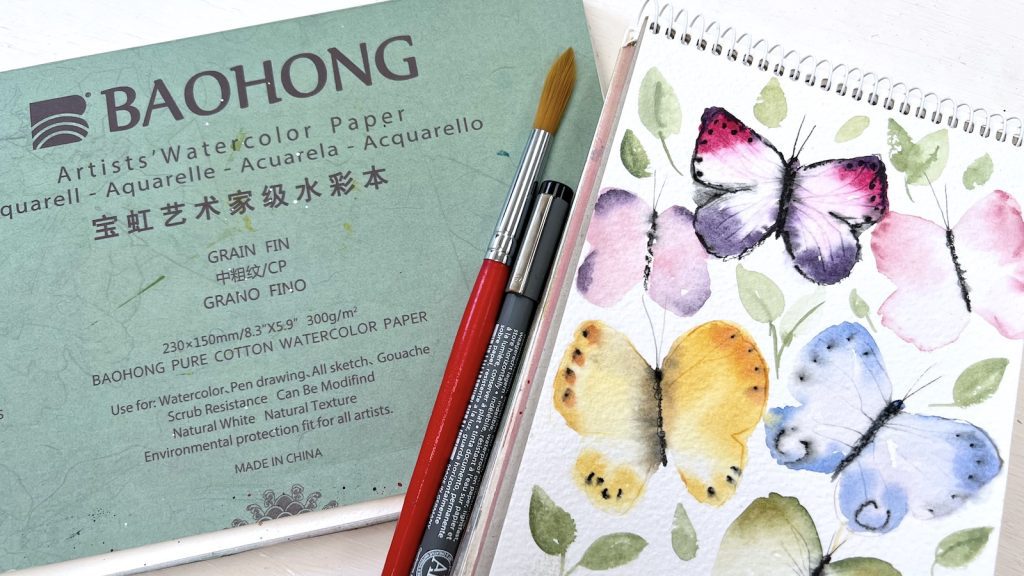 Materials
Here are the materials I used for this painting:
This paper is 100% cotton with a good texture for loose watercolor work.
A versatile and durable set ideal for beginners in watercolor.
This black watercolor pencil is good for many effects.
How to Paint Loose Butterflies in Watercolor
Watch this video first for the start of the butterflies. The butterflies are started at timestamp 13:14, but if you have the time do watch the whole video. Many watercolor beginners would love to paint landscapes but don't quite know where to start, and in this video I show you the two very achievable landscapes you can see in the thumbnail below.
And once you've watched part one, then continue with this video to see the rest of the butterflies painting:
If you enjoyed this tutorial on how to paint loose butterflies in watercolor, please also take a look at the playlist of butterfly tutorials on my YouTube channel, which has around twenty full length tutorials of butterflies in all sorts of different styles and settings. There's a playlist of landscape tutorials too!