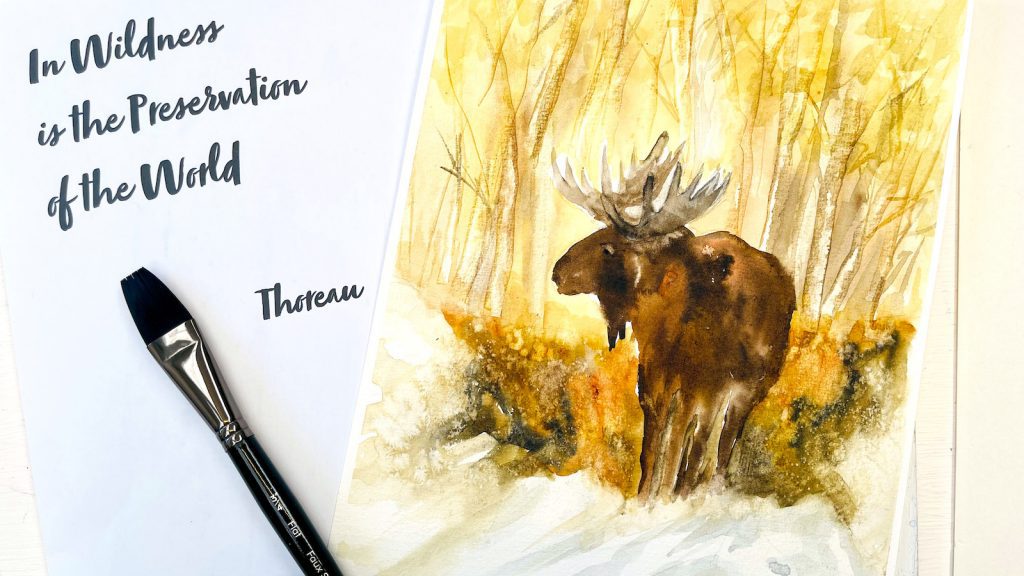 Here's a wonderful idea for a Christmas card or even a little gift for a nature lover – especially those hard to buy for people in our lives, otherwise known as men! – who have absolutely everything they could need. Reminiscent of the mood written by Thoreau in On Walden Pond, this nature image is restful and evocative of times gone by, and would please anyone in the legacy generation especially if they like to hike or hunt in the forest.
It's easier to do than you think, and the trees and mid ground are done using techniques which are simple to do, and I describe in detail in my video which you can watch here. So if you want to know How to Paint a Moose in Watercolor in a Fall setting here are the materials I used.
Shop my Materials
Here are the paints and other materials I used to do this painting.
Good quality paper at a reasonable price which won't let you down – ever!
Loads of possibilities for stocking up on Washi tape @ Amazon – start here!
If you are looking for inexpensive but dependable brushes start here!
Sennelier is a very old traditional watercolor manufacturer you can't go wrong with if you are looking for top quality paint.
It contains honey in the mixture of paint and medium, so if you live in a very humid area is best avoided.
However, the honey makes the paint flow well and is a pleasure to paint with.
How to Paint a Moose in Watercolor in a Fall setting
First of all tape down your paper to a firm wooden board a little bigger than the paper itself. Then arrange your paints as shown on the video, and get yourself a big jar or two ideally of water, and a paper towel or piece of old towelling fabric to dry your brushes on as you work.
You will need a white china plate or a palette to mix your colours on, and a couple of watercolor brushes – a large flat, a round and perhaps a rigger. The Black Tulip set from Zen Art is ideal.
Then turn on your YouTube channel and watch this video!
In Wildness is the Preservation of the World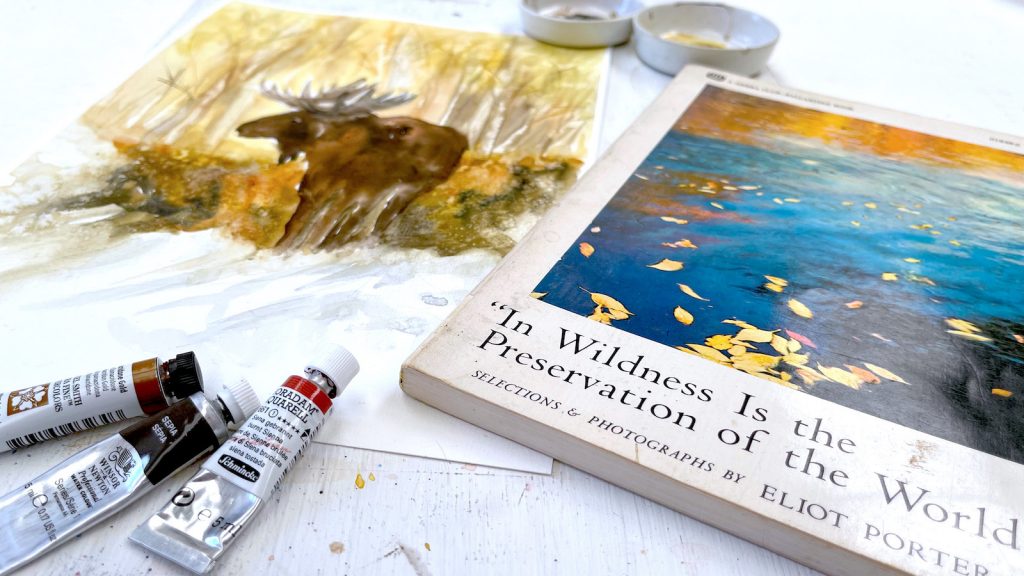 One of my favourite books is the collection of quotes by Thoreau in the little book entitled "In Wildness is the Preservation of the World" with photos by Eliot Porter, published in 1962. The wonderfully evocative text, written in the middle of the 1800s is full of appreciation for nature and also the foreboding that mankind was not likely to treat it with the respect it deserved. Which has sadly come true.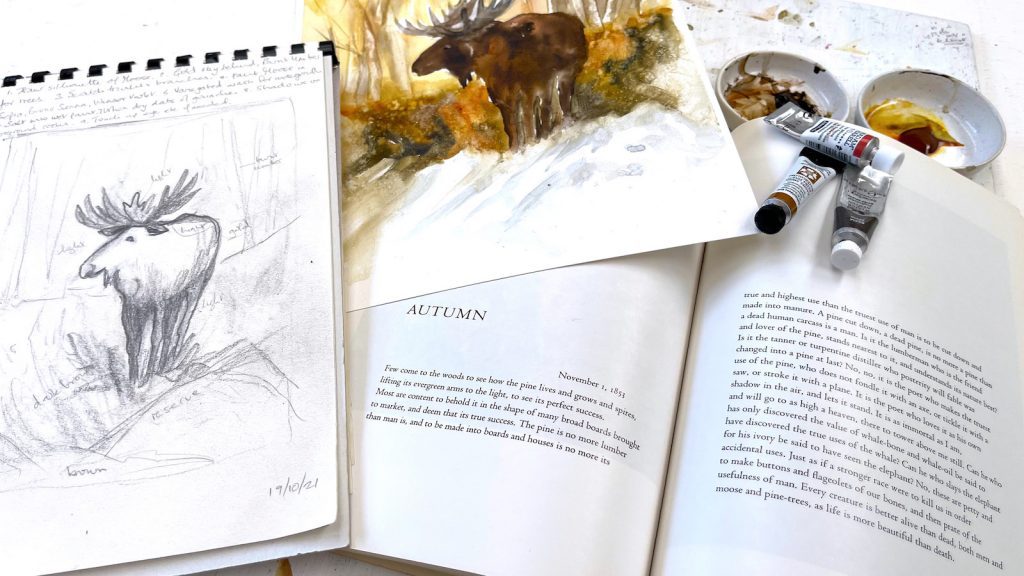 Few come to the woods to see how the pine lives and grows and spires, lifting its evergreen arms to the light, to see its perfect success.

Eliot Porter, In Wildness is the Preservation of the World