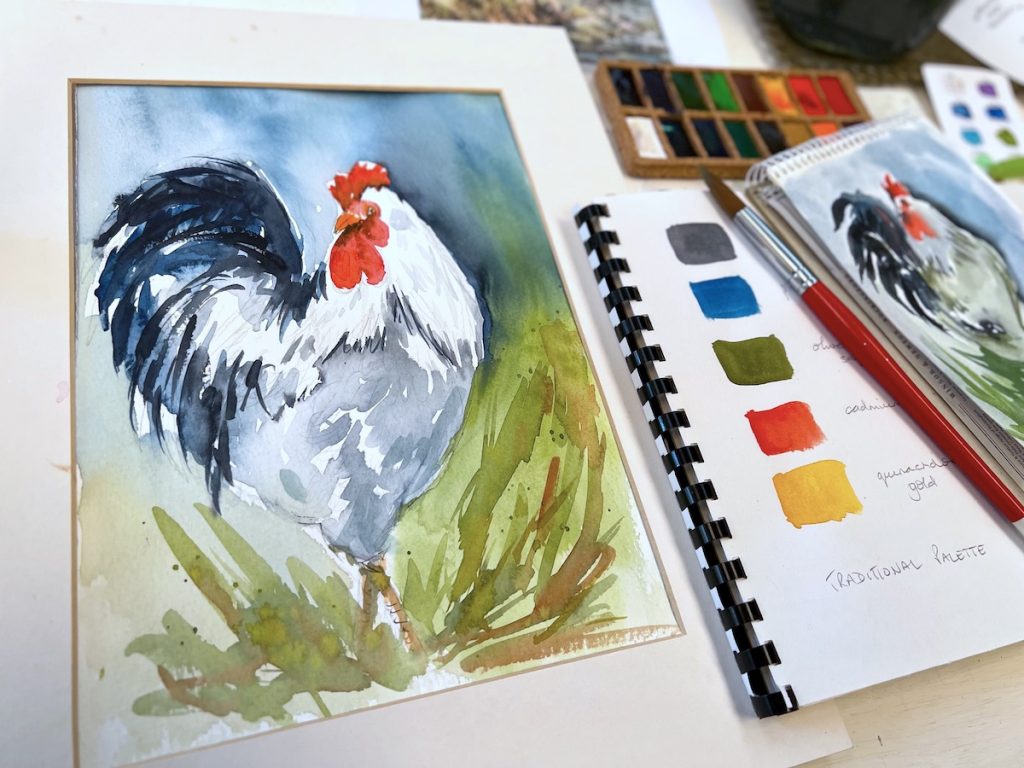 I have a detailed real-time tutorial using Viviva paints and Bockingford paper for you on YouTube here:
This Rooster is painted in a loose style using wet-in-wet technique and minimal detail, with a strong abstract background.
I used a No. 7 round and a No. 14 round brush, and a set of Viviva colors on Bockingford 140lb watercolor paper.
How to Paint a Loose Rooster
Here's a fun painting to do in a few minutes – get the free sketch of my Rooster here:
Bockingford paper is available in blocks, pads and sheets. You'll want the Cold Pressed paper, not the Rough.
If you go to vivivacolors.com you can find the little palette of paints there.Otherwise you can get sheets from Amazon.
This is a useful beginners set of brushes, and the cats tongue would work well for the large brushwork.