To celebrate one of the best holidays of the year, I decided to make a tutorial on how to paint a Halloween in the Forest jack o'lantern landscape! Ideal to do with the kids or grandkids and to bring a touch of seasonal cheer into your house this Halloween. It could be adapted to make a card, bookmark, invitation or poster too.
Halloween in the Forest with Jack o'Lantern is a simple painting and you can download the sketch here free of charge. The original is done on a piece of A5 paper, about 8 x 5 inches in size, and I used my Viviva sketchbook and my Viviva colorsheets to do the painting, as I wanted the colors to be as vibrant as possible.
You can buy your Viviva colorsheets here: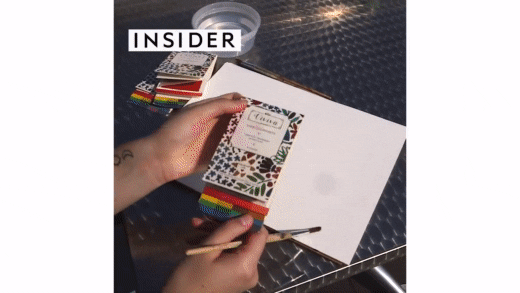 You can buy your colorsheets here!
The Viviva sketchbooks are ideal for small paintings like this, and the paper is nice and smooth and takes color well. It's 100% cotton and somewhere between cold press and hot press. They are available in three sizes – A5, A6 and square 7.5 x 7.5 ins. You can buy your sketchbooks from Amazon via these links:
How to paint this Halloween in the Forest with Jack o'Lantern scene
I started sketching with a Koh-i-Noor Gioconda watercolor pencil in black. These pencils are great for sketching and can be easily erased as well as dissolving in your paint if you wish. I have a selection of different watercolor pencils for this purpose, some darker and some lighter, and it's always nice to have a choice. Here are some suggestions.
Once my design was complete I began the painting itself. I used a Kuretake waterbrush to apply the Viviva colorsheet paints because it is the easiest way to control the amount of water you use. The only snag with these brushes I have found is that as they age they lose their points, more quickly than a quality traditional brush. But they are so inexpensive that is no big deal. Here are some links: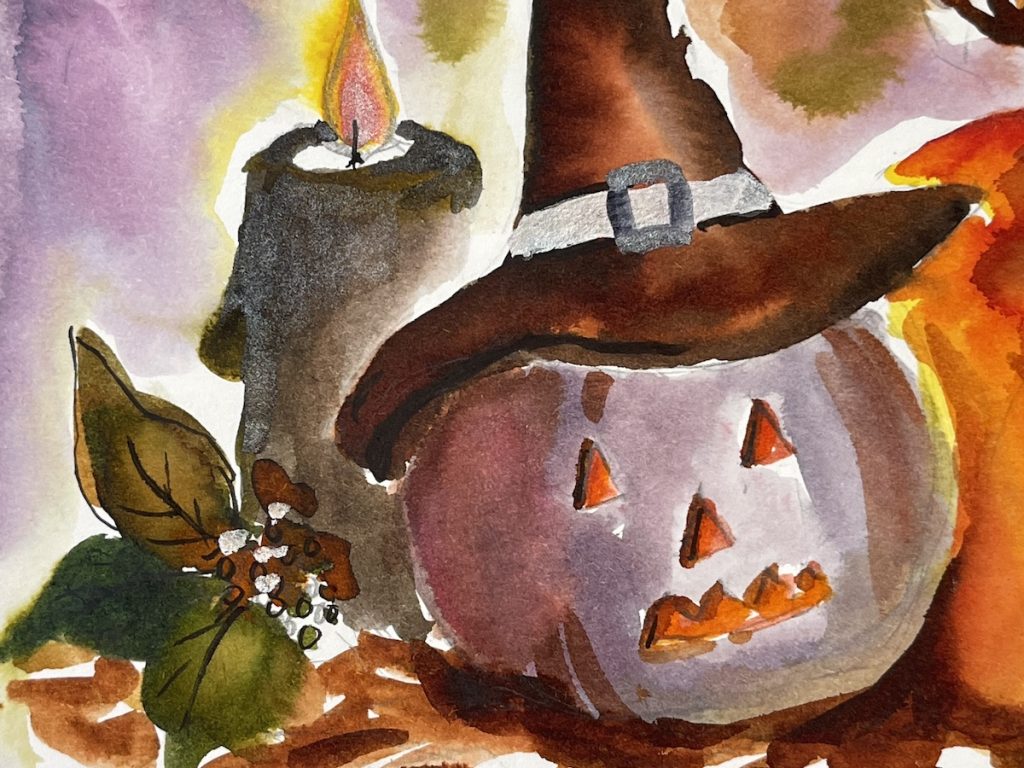 Once the painting was nearly done I added a few silvery touches using the Kuretake Starry Colors. There are other iridescent colors that would also work, see the links.
If you want to watch me do the painting, here's a link to the YouTube tutorial which shows in real time the whole process from sketch to finished work.
So there we are! Halloween in the Forest with Jack o'Lantern is finished!