Join me for a morning in my studio as I explore doodling with flowers, leaves and trees and using experimental and easy techniques every watercolor artist needs to learn. Create backgrounds and floral designs that have that little bit of extra organic oomph. Let's get started!
How to Create Easy Relaxing Watercolor Doodles from my Studio
I decided to work on blocks of paper for this morning's work, and I had to hand a Baonhong block of cold press paper, size 8 x 6 inches, and a Hahnemuhle block size 5 x 7 inches in extra rough texture. I also chose a sword-liner brush from Pro-Arte, size medium, and a size 9 round brush from Drawell.
I had recently watched a Skillshare course on loose organic watercolor painting by Ohn Mar Win.
I found the class quite interesting for one particular reason especially, which was that she uses a very large amount of water in her brushstrokes. I experimented in my video here with this technique which does create an unusual kind of bleeding of colour on the paper. It also prevents you from painting tightly, which, if you are hoping to develop a more relaxed style of painting, is very helpful in the process.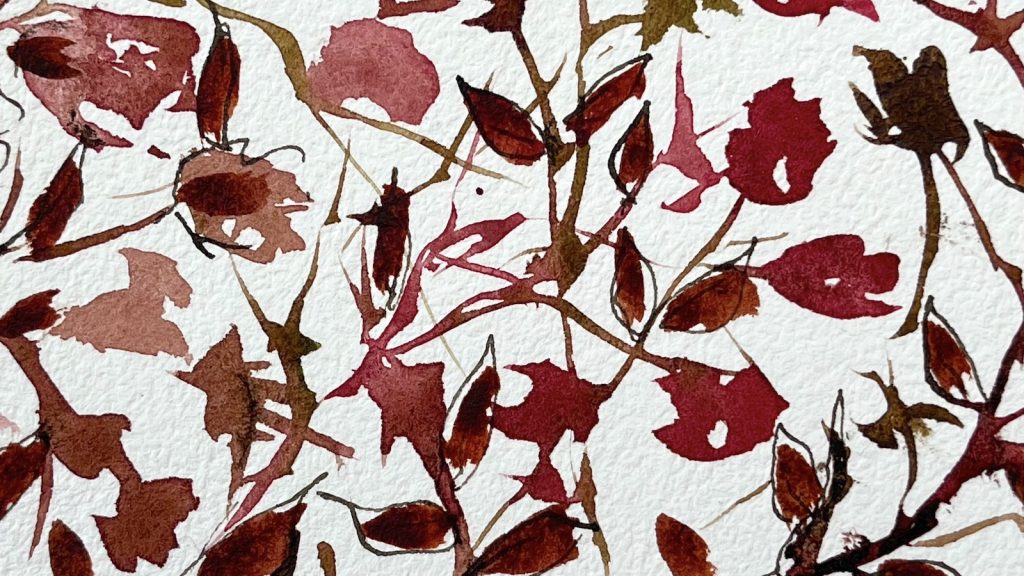 This was done on the Baohong paper using the technique I am referring to, and following up with some ink lines using a dip pen and sepia permanent ink. I did the inking while the paint was still damp, allowing a certain amount of bleeding.
I then switched to the Hahnemuhle extra rough block for the next two experiments. I used a large flat brush for the tree trunk painting, and scratched out with a cut up bank card. See how I did it on the video!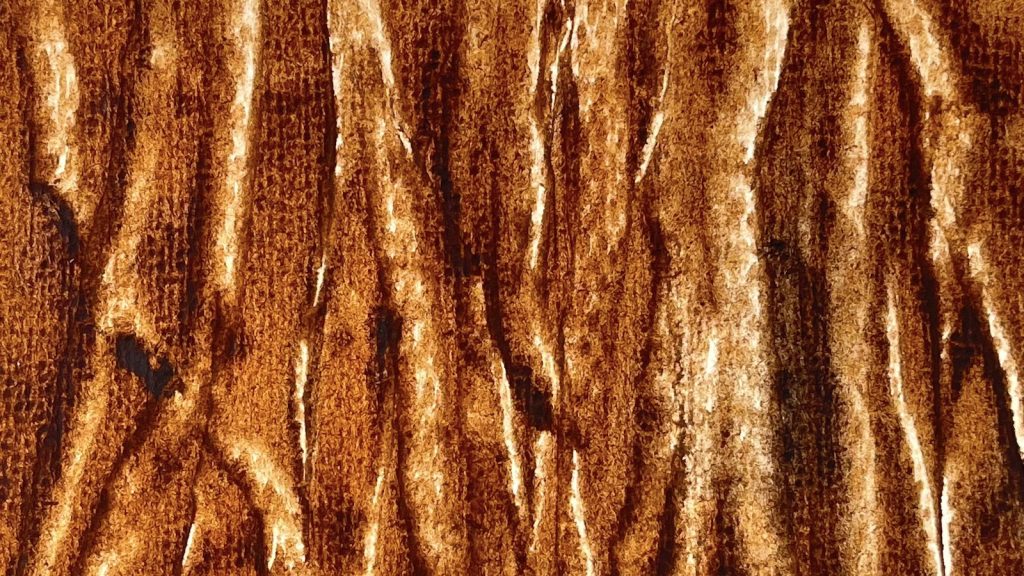 Finally I painted some watercolor leaves with remnants of paint from my palette, in pale shades of greenish grey, and finished them off with some sepia waterproof ink and a dip pen. You could use a fineliner too if you don't have a dip pen.
Why not take a look at the video here!