I've got a new hobby! To my surprise I have started a Junk Journal. And what fun it has turned out to be.
Why I haven't done this before I can't think. It combines everything I'm interested in – paper crafts, sewing, painting, decoupage, collage, and many other crafts – so I'm painting a little dragonfly scene today to add to my fodder box! And thanks to Pam over at The Paper Outpost for being there to show me how to construct my first hand-made book!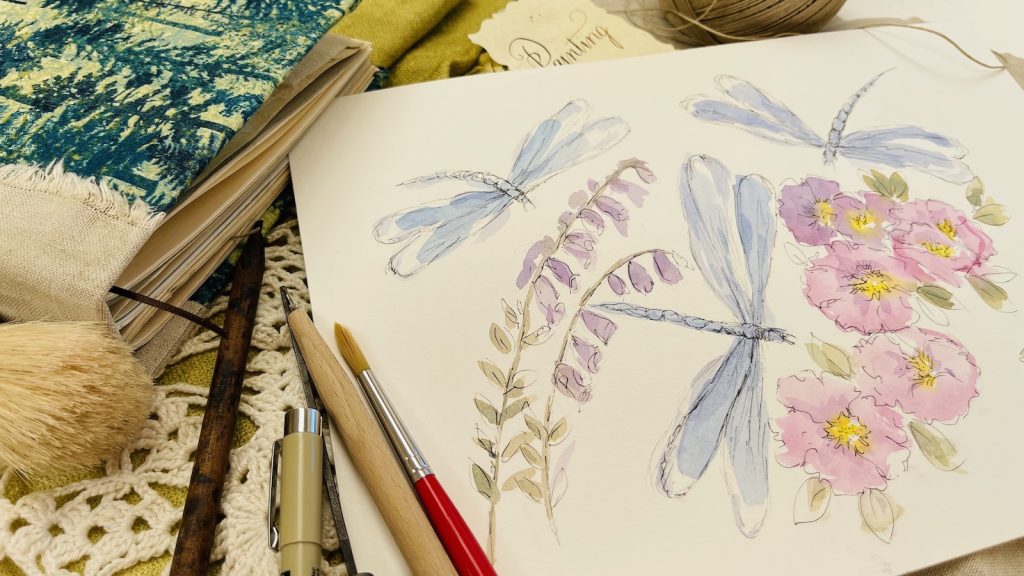 I've lost count of how many dragonflies I've painted! I don't have any interest in the exact rendition of their structure, although I do admire those who can persist in biological detail. I prefer to give an impression of the light and airy animals which flit around all summer, reflecting the light or the water they fly over.
I used a block of paper which is glued all the way round to prevent it from buckling when painted on. I give a couple of options below for paper you can use.
Here's a glimpse of the start of my Junk Journal.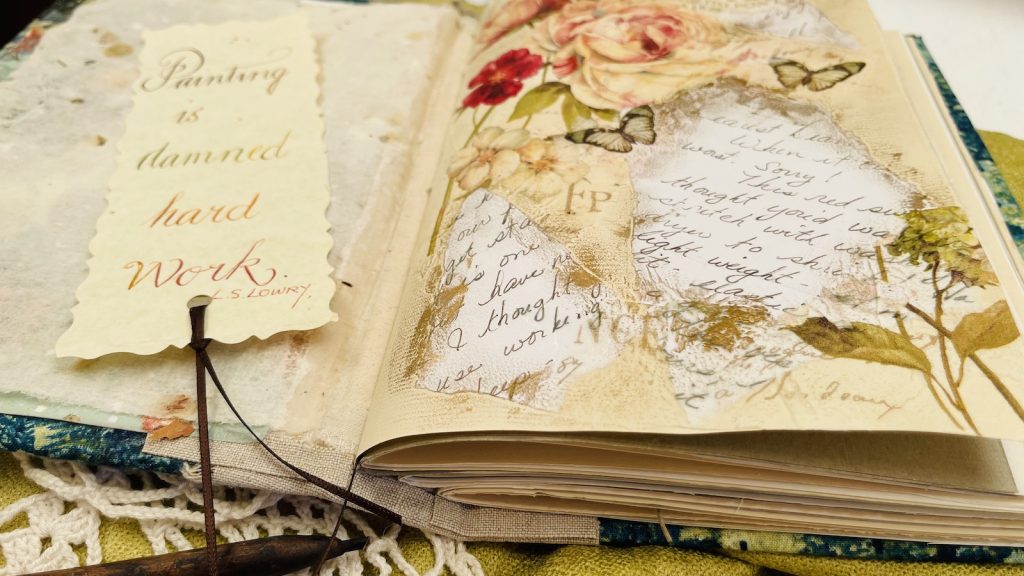 How I painted these Dragonflies
I've done large versions and small, quick and more lengthy, but today I am doing a 25 minute quick sketch on a sheet of Etchr watercolor paper with just two or three colors from A. Gallo.
This video shows how in just a few minutes how you can paint a rendition of dragonflies which would make a sweet card or gift for a dragonfly lover, a lovely greetings card or a great page in your junk journal. You'll find the free YouTube video link at the bottom of the page and here is the free sketch download.
Here are three good choices for paper when you paint your Dragonflies for your Junk Journal:
And here are three options for inexpensive paints as a beginner:
Dragonflies for your Junk Journal Video
Here are a couple more dragonfly videos you might like!