Today I'm painting three warm and cosy Christmas stockings perfect for hanging in front of a roaring log fire on Christmas Eve. Santa has already been and filled the stockings to bursting, but now the local Mouse Family has arrived and is checking out the contents!
For this painting I used a sheet of Etchr watercolor paper, my Kuretake Gansai Tambi watercolours and some small round brushes. To finish off the stockings I embellished them with Kuretake Starry Colors gold watercolor paint, and Uniball white and gold pens. The line work was done with a Staedtler Pigment Liner and a Sigma Micron waterproof pen.
You can download the sketch for this painting here: Christmas Stockings and Mouse Sketch.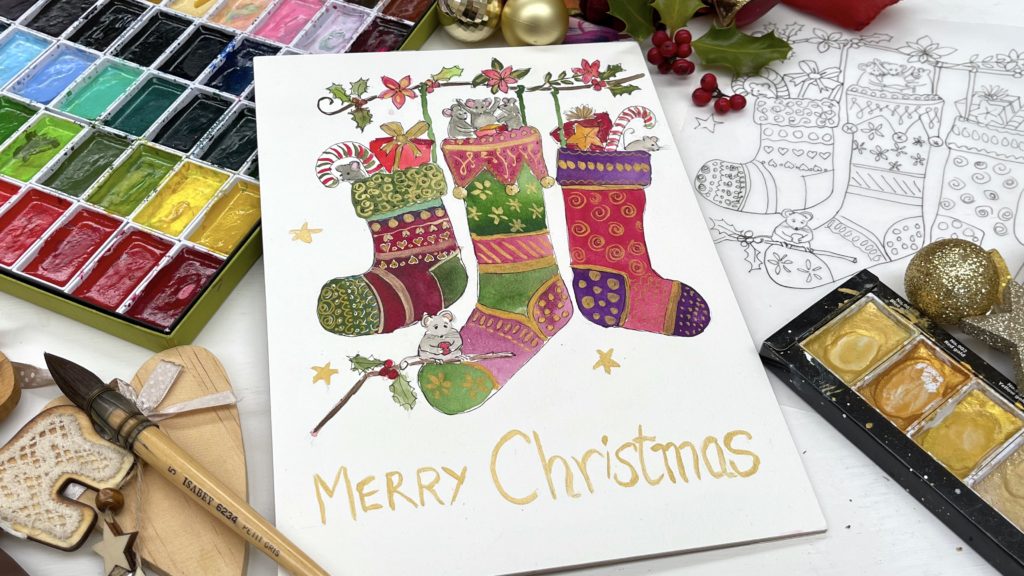 Materials
Watch the Mouse Family come to life!