How to paint this simple loose Magnolia branch with a tiny Chickadee sitting in the blossoms.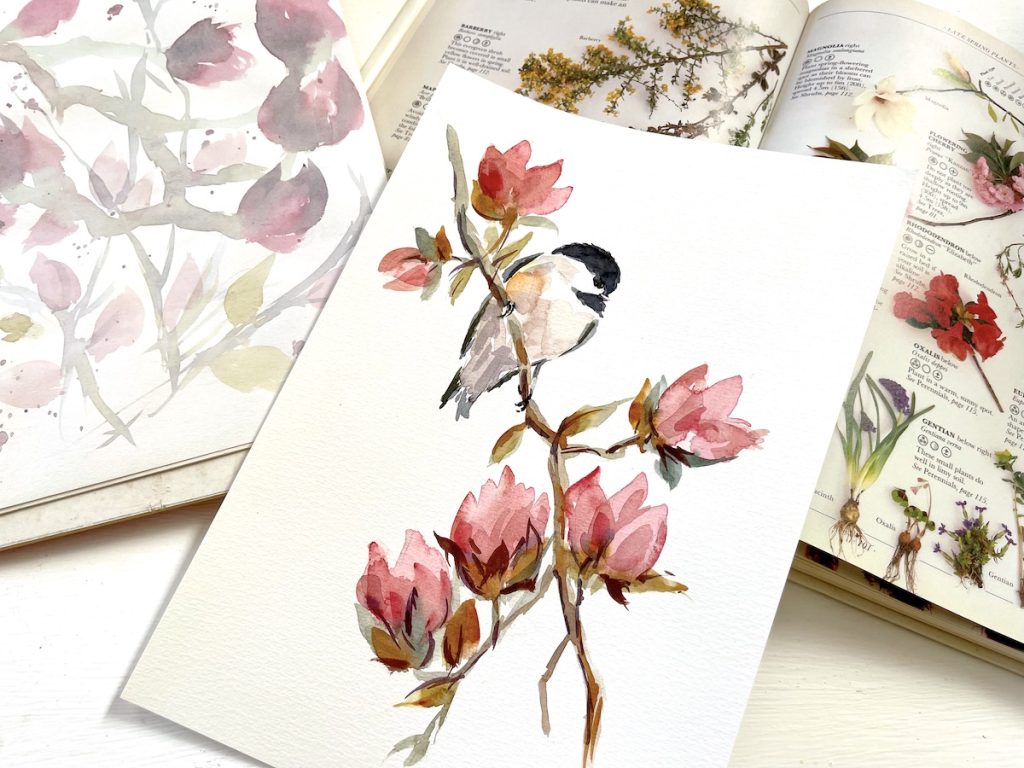 After a recent short holiday in Canterbury, England, I just had to paint a branch of magnolia blossoms, as they were so beautiful this spring. The Chickadee is also on holiday from the States, and asked if he could be included instead of the inevitable Bluetit!
All the materials I used for this painting of a Chickadee on Magnolia Flowers are listed in the description below the video, and there are full instructions in real time on the video. There are also subtitles in several languages as well as a transcript of the script of the video. Message me if you can't find something you are looking for.
If you want to download the free sketch for this painting you can find it here.
I recommend Jacksons Art for supplies. They are in the UK but their prices are so good it's worth paying their nominal shipping fee. They also have other interesting features, such as expert-written guides to materials and techniques, an annual competition with a valuable prize, free shipping in the UK for over £75 orders, and very reasonable rates for international orders. Plus they have great discounts. Click on the image below to find out more.
Here are the colors I used to paint the Chickadee sitting on a branch of Magnolia Flowers.
Quinacridone gold https://tinyurl.com/2b53nta5
Cobalt Blue https://tinyurl.com/hrbmjtt8
Paynes Grey https://tinyurl.com/tzwrr7fv
Alizarin Crimson https://tinyurl.com/2mfwv76u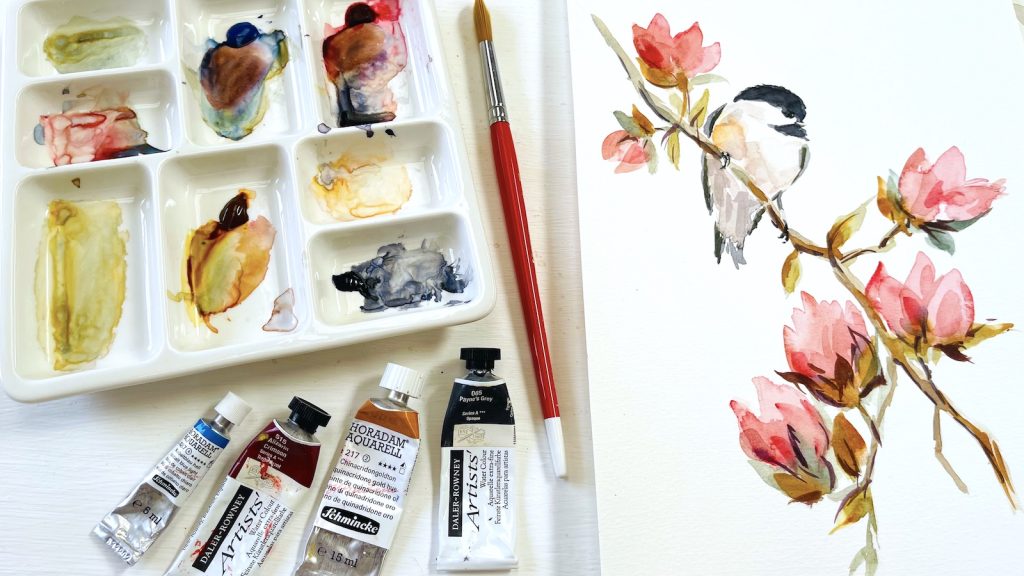 I also tried out a new ceramic palette I'd recently bought and really enjoyed using it. Here it is:
The good thing about this is that the wells are quite deep and will hold paint plus a good amount of wash if you like to prepare your washes in advance.
I used a sheet of Clairefontaine Etival 100% cellulose watercolor paper, 140lb, size A4 or approximately 8 x 10 inches or 20 x 30 centimetres. It's not available on Amazon at the moment but you can get it from Great Art if you click on this link. The best price is the sheets in a pack separately, but the blocks are useful as they prevent the paper buckling.
My brush was a Drawell size 11 Golden Round – a very good synthetic brush from Japan. You can order them here: http://www.drawell.co.jp/english/ by contacting them direct. The prices are very reasonable and they ship worldwide at minimal cost.
I also used a tiny brush for the feet and the eye of the bird.
Before starting I did a loosening up sketch using a brush and some very weak paint. This was because I hadn't painted for several weeks having been on holiday and needed to warm up to the task in hand! I did this on a sheet of sketch paper and only took five minutes over it. But that was enough to give me the confidence to start the painting proper. Here is my sketch, and you can see how loose and inaccurate it is. But it was enough to get me off the ground.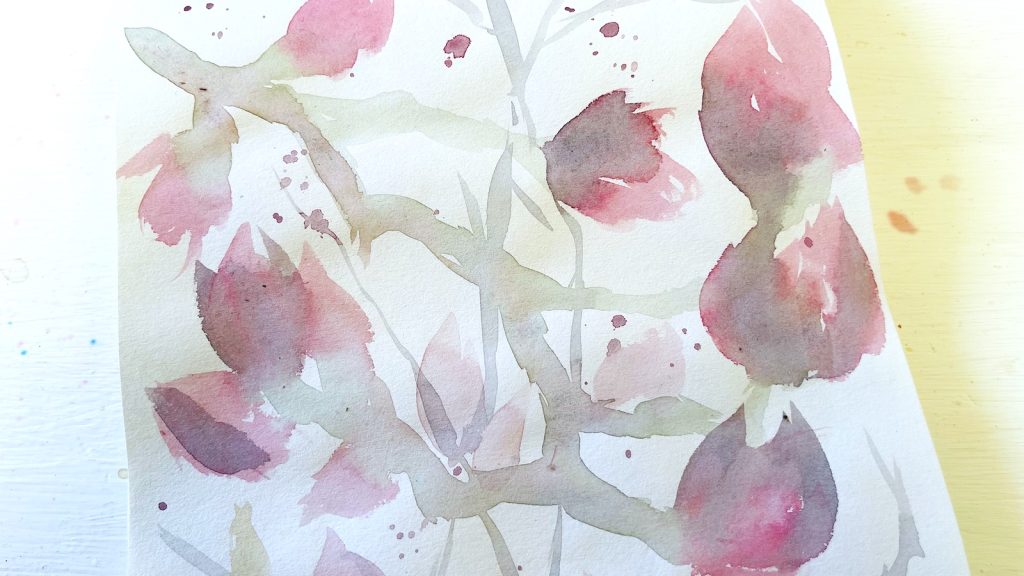 Video of Chickadee sitting on a branch of Magnolia Flowers
The first thing I did was to sketch the painting, using a lightbox to help with the shape of the bird. This is a link to my own lightbox which I bought from Amazon.
Here is the video showing you how I painted this picture.
I also have several other Chickadee paintings and one other Magnolia painting.