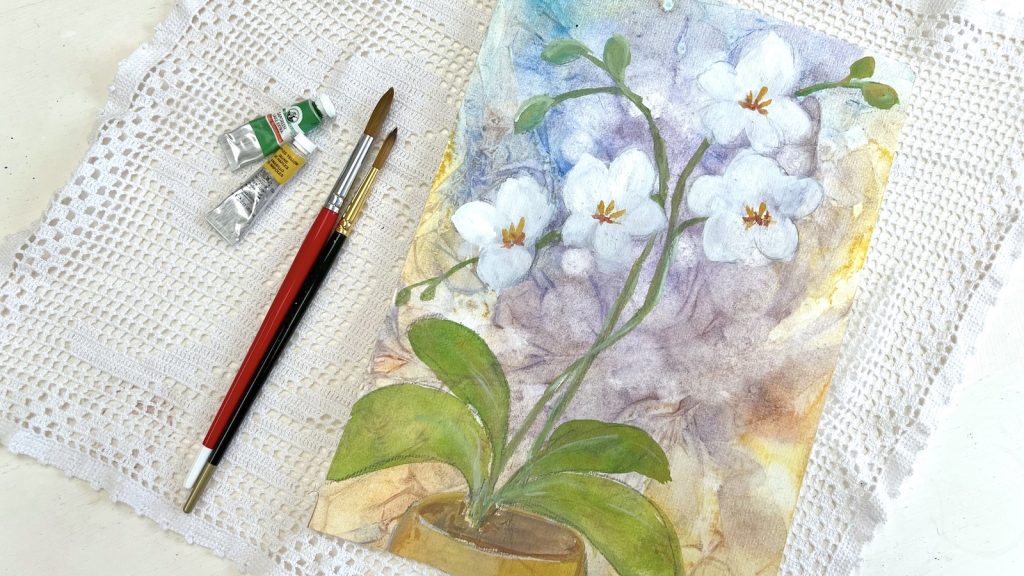 I had a lot of fun painting this elegant white orchid using white gouache on a previously prepared bokeh background. The sketch is available to download on our website FREE of charge, along with all our other tutorial sketches.
All the materials I used for this painting of White Orchids on a Bokeh Background are listed in the description below the video, and there are full instructions in real time on the video. There are also subtitles in several languages as well as a transcript of the script of the video. Message me if you can't find something you are looking for.
I also have several other related videos for you to enjoy as well as others on bokeh backgrounds.