Happy Chinese New Year! 2023 is the Year of the Rabbit in Chinese culture and I decided to paint a rabbit in honour of the new year.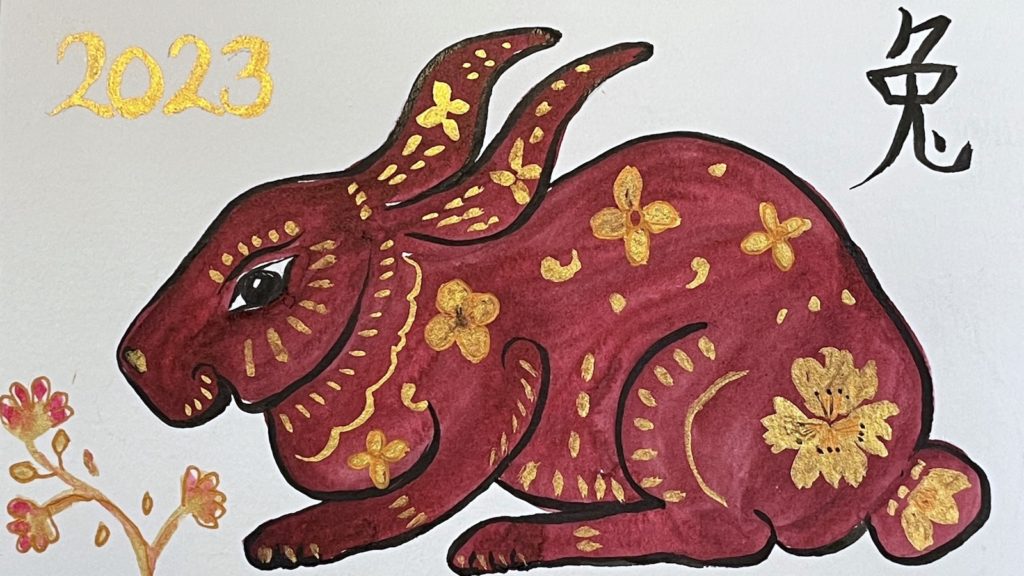 Keeping it really simple I outlined a rabbit in Chinese style, and painted it in a traditional shade of red. Red is considered to be good luck in China. Complete with gold embellishments, and depicting the flowers associated with the year of the rabbit – lily and jasmine – as well as lotus flowers. Finally the Chinese character for Rabbit was added along with an appropriate greeting.
Quite an exciting experience painting something so different from another culture. I hope you enjoy it!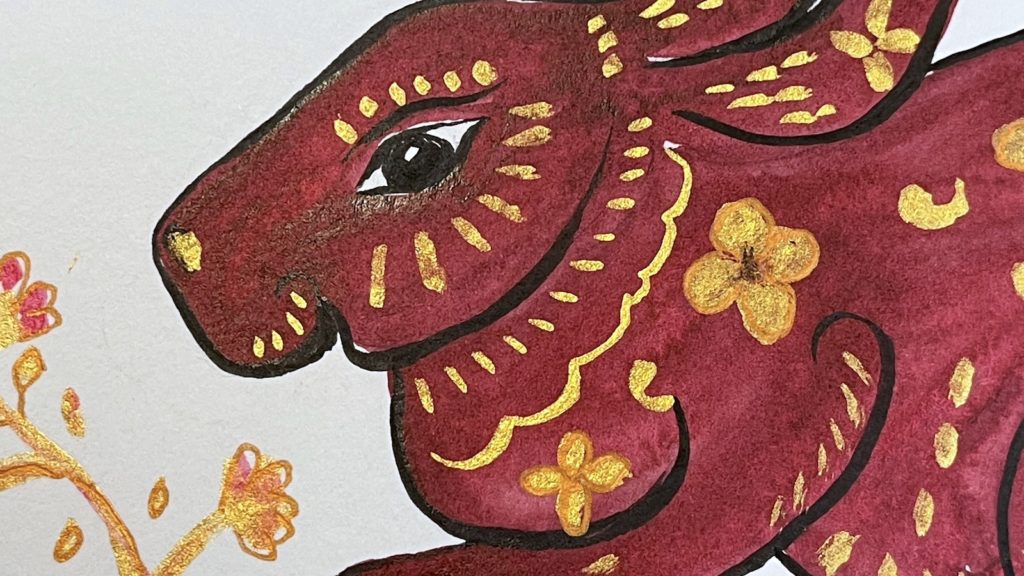 Materials
Paper
Canson XL 140lb watercolor paper from a pad of 11 x 7 inches
Paint
Kuretake Gansai Tambi watercolor, shade 72 Maroon and shade 32 Red
Finetec Pearly Colors gold watercolor paint
Brushes
Size 3 and 9 round nylon watercolor brush, eg Princeton Aqua Elite
Get the Sketch, then Watch the Tutorial!
First hop over to our shop to download the free sketch of this Chinese New Year rabbit.
Then click below and settle down to the tutorial!