Let's paint another abstract in soft muted rose pink and apricot, with contrasts of chocolate and ginger leaves to create a warm, relaxing vibe.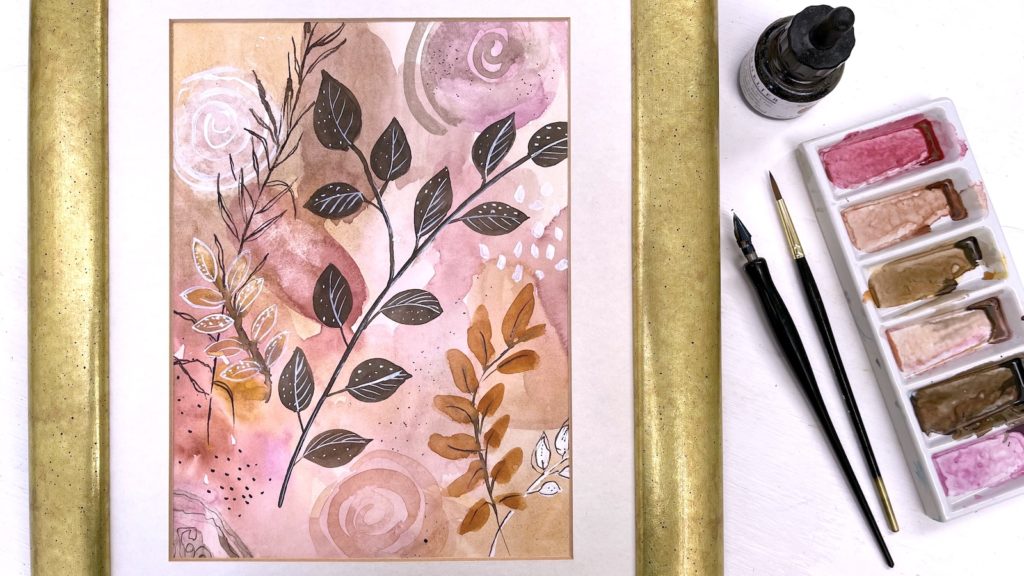 Easy as pie especially if you have watched the introduction to abstract art video here https://youtu.be/5mE-Ln9v5Mw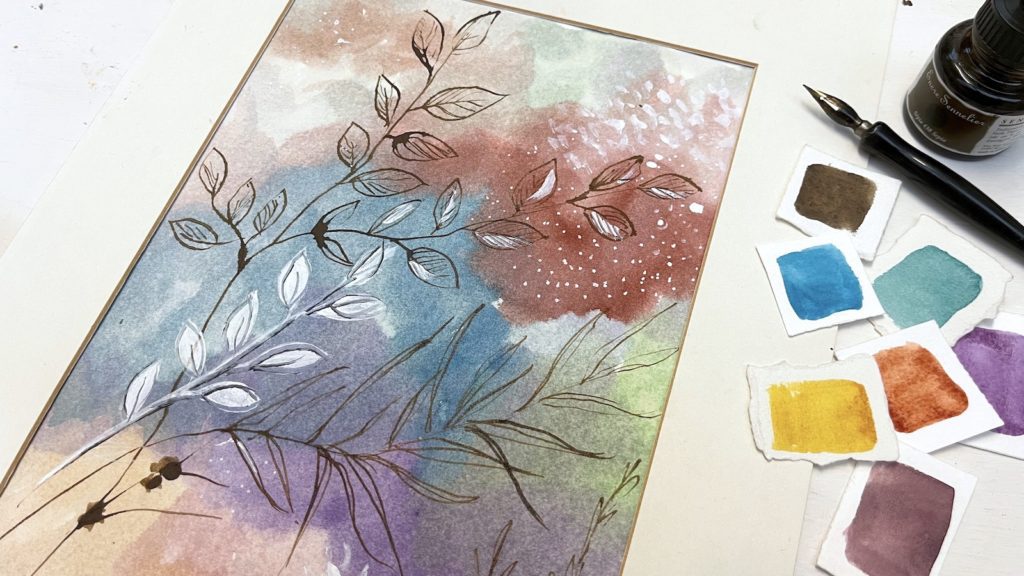 as this project builds on what you learnt in the first one.
Materials
paper
Fabriano Artistico paper, cut to 16 x 12 inches. You can use any paper, this is just what I had handy.
Paint
Kuretake Gansai Tambi colors from the 48 set: 46, 72, 44, 11, 14 and 37
Other materials
'Speedball' Dip pen with pointed nib and ink reservoir
Sennelier Traditional Ink, Walnut Color
Royal Talens white gouache