Over the years I've been tending to move away from the traditional floral arrangement and go for more of an all-over bouquet pattern, as if looking at a flowerbed from close up. This is a much easier way to design a painting. But sometimes you want to paint a few flowers for a card or bookmark in the form of a bouquet, and it's good to keep those ones really loose too.
Here's a little sketch of a few flowers which you might like as a jumping off point for your painting.
I've done it first of all in black and white, to show the tonal variation, then blue to show the tonality in color, and finally in pinks and green for the final sketch.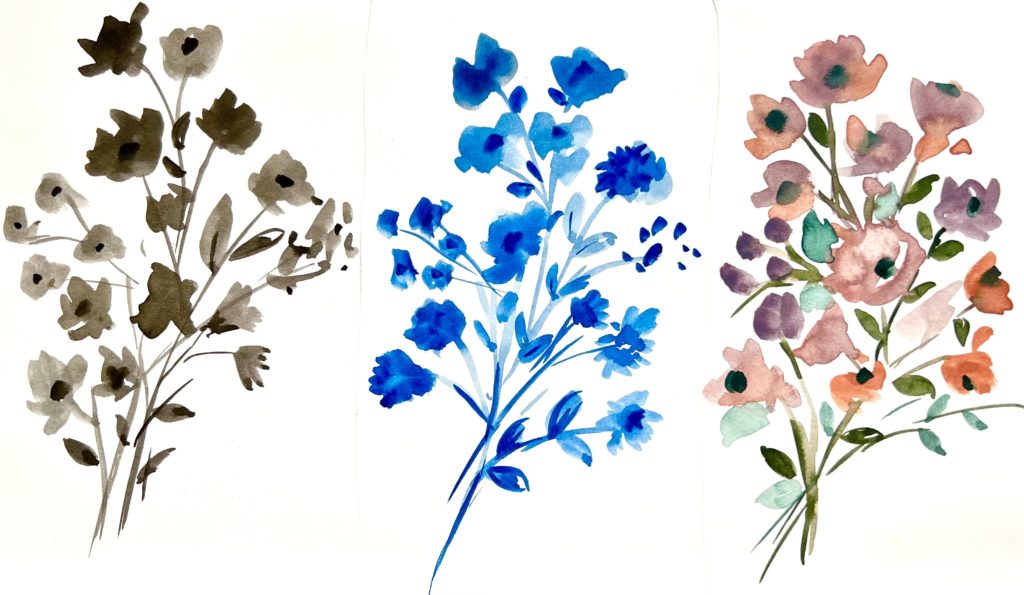 There are a few things to consider when you are putting a sketch like this together. For example, you want a variety of shapes and sizes of flowers. It's usually most effective to put the largest one near to the centre, although not exactly central. You want to make them face in different directions, some forwards full face, some to the side or facing downwards. You will want to include a few buds as well as open flowers. Then you might want to choose a few different types of flowers. Some with few petals, others with many, and some small berries is often a good combination. Also think about whether to include flowers which have multiple blooms on one stem, as well as single stemmed flowers. Remember to allow them to overlap and touch one another. This is all easier to do in monochrome. Finally, when you add the stems and leaves, which you do last, make sure you put them behind the flowers and allow your greens to vary in warmth and tone.
Follow these suggestions and you'll soon be producing convincing bunches of flowers you are happy to share!
And if by chance the painting goes awry and you're not happy with the result, think about using line to bring it into shape. You have two basic options here: you can do traditional line work, or you can go for the doodle look. Both are very effective on loose watercolor flowers.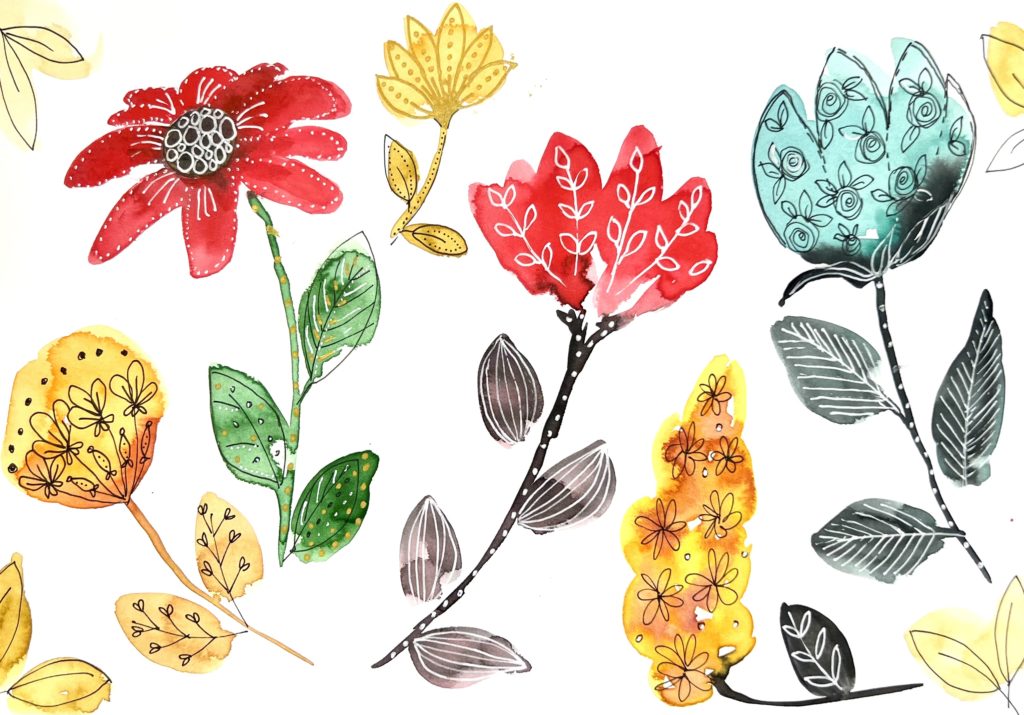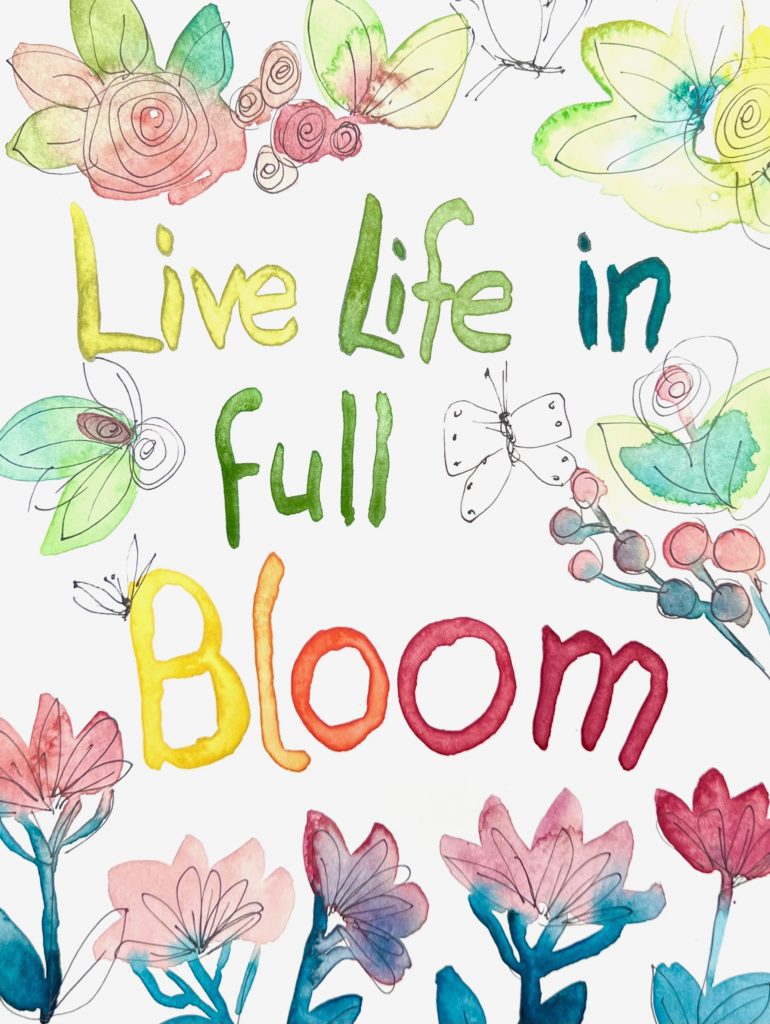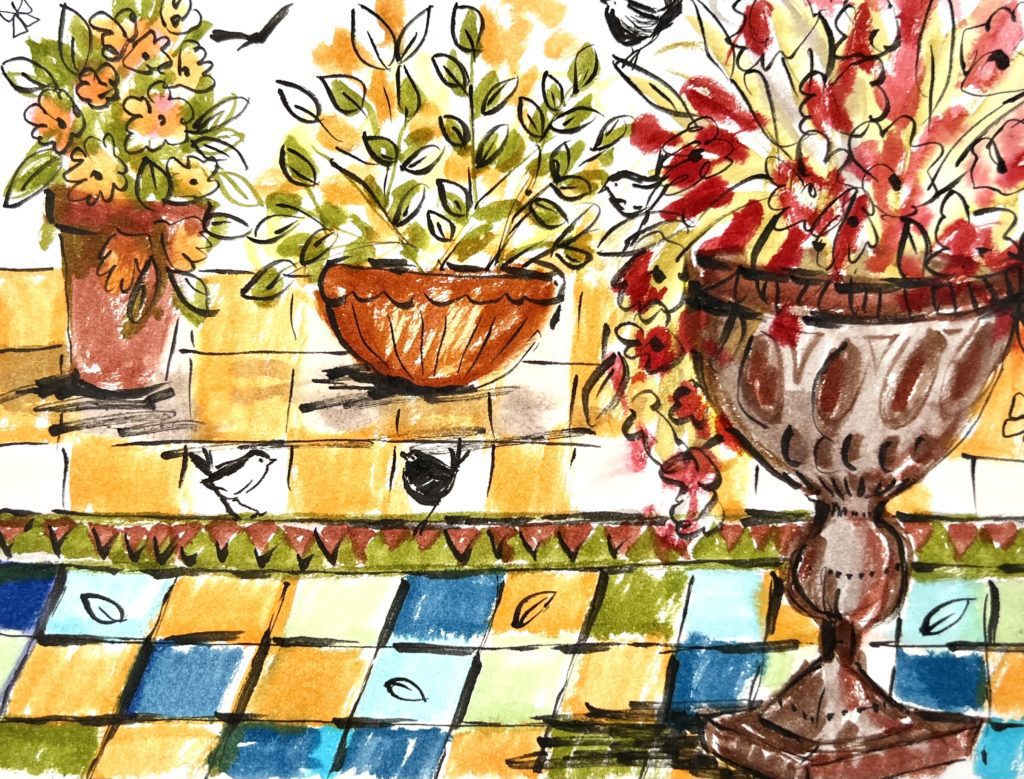 Hopefully this will be of interest to you as you paint your floral designs. We have lots of tutorials for you to watch on YouTube, so please pop over and see what you can find here: https://youtube.com/@dianeantonestudio