Sparrows are an underrated bird! Cheeky, brave, vocal and everywhere, they deserve to be painted more often! We must have a hundred visiting our bird table each day and they nest in the holly and the ivy all around our place.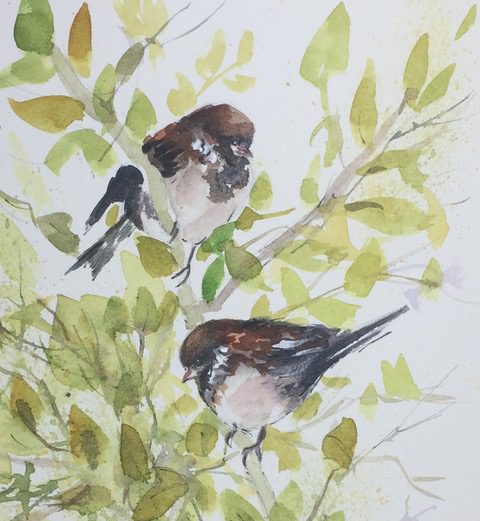 If you want to have a go at painting these cute birds, here's the video of the tutorial:
I used a very limited palette for this painting, and you will probably have the colours I used – Black or Paynes Grey, Burnt Sienna, Sap Green, Lemon Yellow are all in most paint boxes. However, you may not have two of my favourites – Potters Pink and Quinacridone Gold – click on the links to go to Amazon to purchase.