Inspired by yesterday's dabbling in iridescent medium from Winsor and Newton I decided today to jump into blue and paint a Seahorse.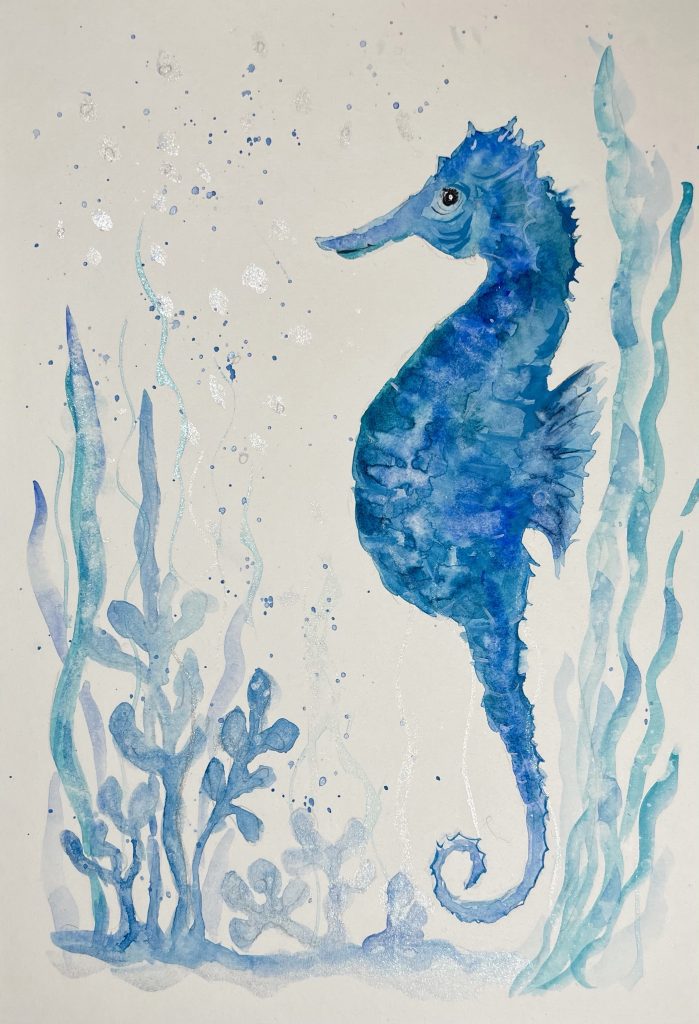 There's something to be learnt from painting in one colour only in a painting. This seahorse is bathed in a loose wet in wet mixture of cerulean, cobalt, caribbean and turquoise blues which together blend to give him an intensely blue suit fit for any underwater jewel.
Add to that a hint of silvery iridescence and you have a true gem.
Why not give him a new life, by trying out this tutorial on YouTube?