The white pine is the most elegant of trees, with its long, slim pine cone and the long, fine needles which form its leaves. There are so many ways this tree's cones can be rendered in two dimensions, whether you choose watercolor, ink or any other medium. For this video I decided to start with watercolor, and plan to revisit this subject as the season progresses.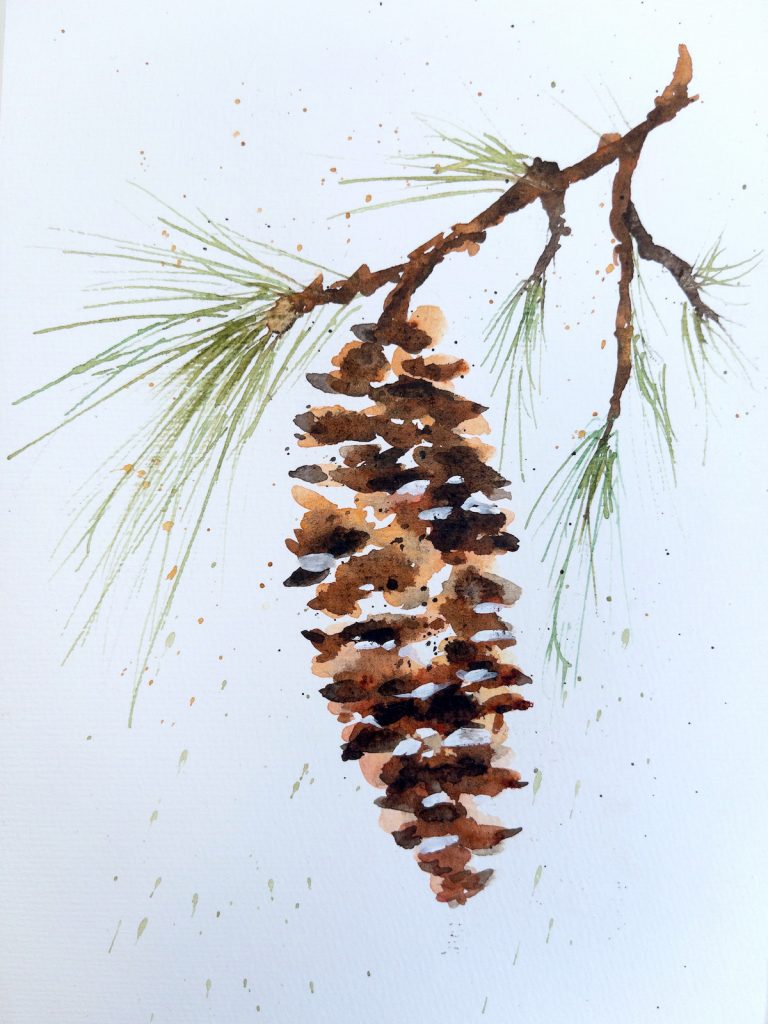 I always start by looking for reference material in my library in the studio, where I have lots of nature books, but as I am based in a part of Europe where this tree is not that common I quickly realised I would have to turn to the internet for photos and inspiration if I was going to paint a white pine cone in watercolor.
Once equipped with a photo or two of this tree I organised my materials. I clearly needed just a few colors and settled on some of my favourites – Quinacridone gold, Olive green, Burnt sienna, Sepia and Permanent Rose. I picked out my ZenArt Black Velvet No. 8 round brush, the rigger from the same set, and my bamboo pen from Holbein.
I decided to do this painting on a piece of stretched watercolor paper that I'd prepared on a board earlier. If you don't have any experience of stretching paper or working on stretched paper, I'd recommend you give it a try. You can find out more if you watch my video Stretching Paper. This paper is by Arches and is 140lb in weight, which gives it a good amount of body and when it's stretch it resists buckling completely.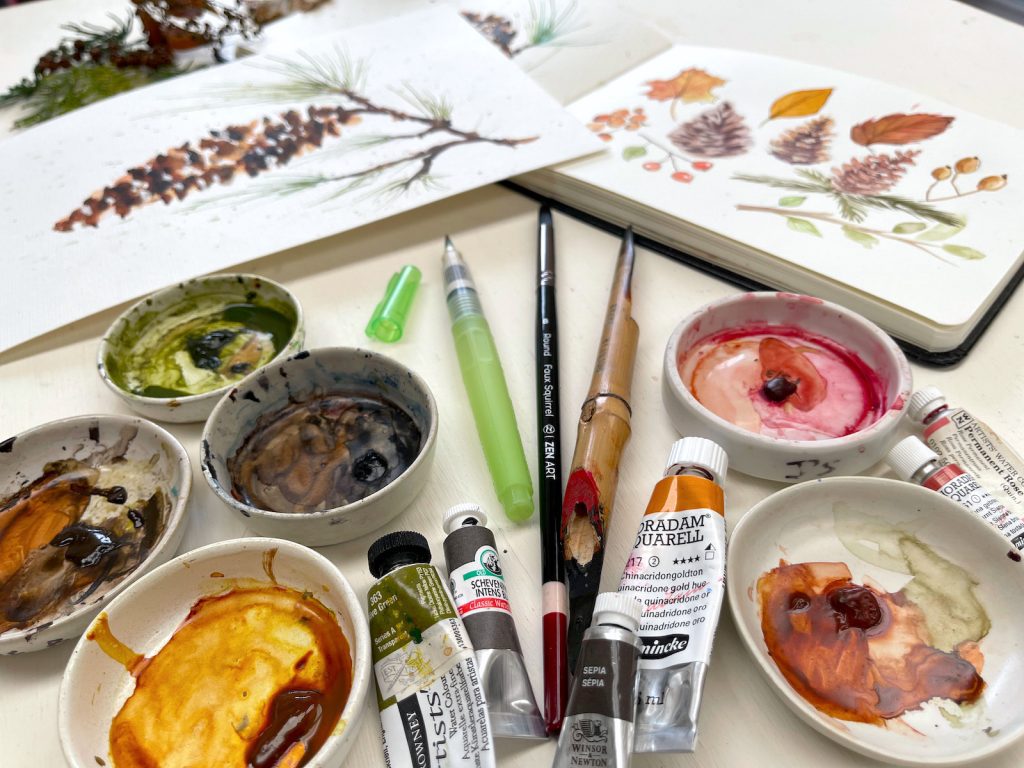 Materials to Paint a White Pine Cone in Watercolor
Here are links to some of the materials I used. You can find links to other things we use on many of the other blogs, or in the description beneath each video on YouTube.
And here is the video of the painting of the White Pine cone.