Road test them with me and find out!
I'm a bit of a traditionalist. Nowadays many people would call me a dinosaur. I actually heard that term used of anyone who believed in the difference between black and white the other day and admit to being somewhat miffed.
However, I cast my traditional, dinosauric attitudes away a week or two ago when I spotted these paints on Amazon and simply couldn't resist giving them a try!
Already a fan of the Kuretake Water Brush and their Starry Colors which I bought a couple of years ago to use when making Christmas cards, I hadn't realised what other delights lay in store for me in the Kuretake range.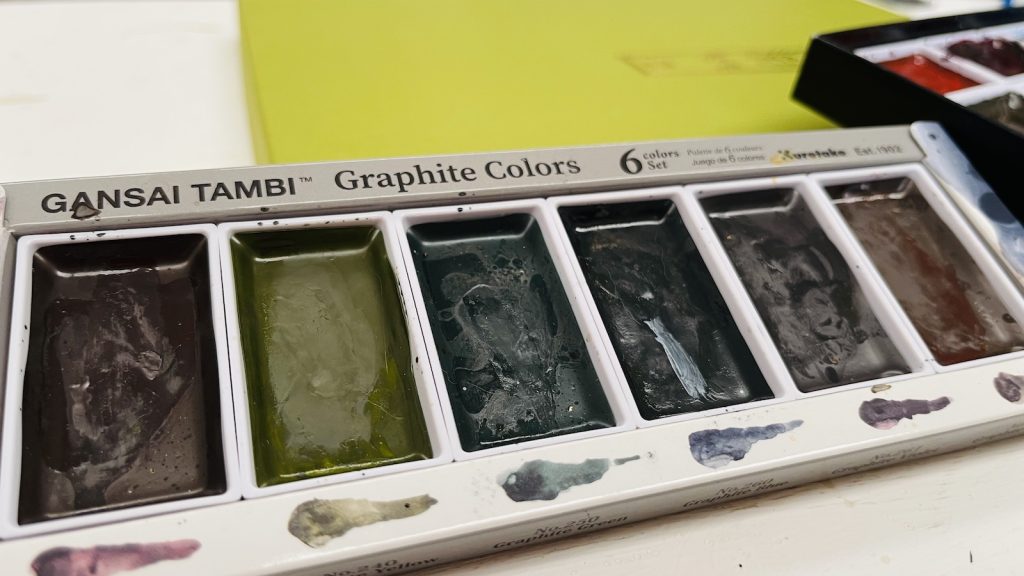 First to join the ranks of my watercolor supplies was their Graphite Colors set. It has to be said, graphite doesn't look that spectacular in the packaging. All six colors are somewhat similar looking when dry. But when you wet them, and use them lightly, wonderful effects can be obtained.
I did a bit of a circle doodle with mine, and embellished them with the Starry Colors and some line work.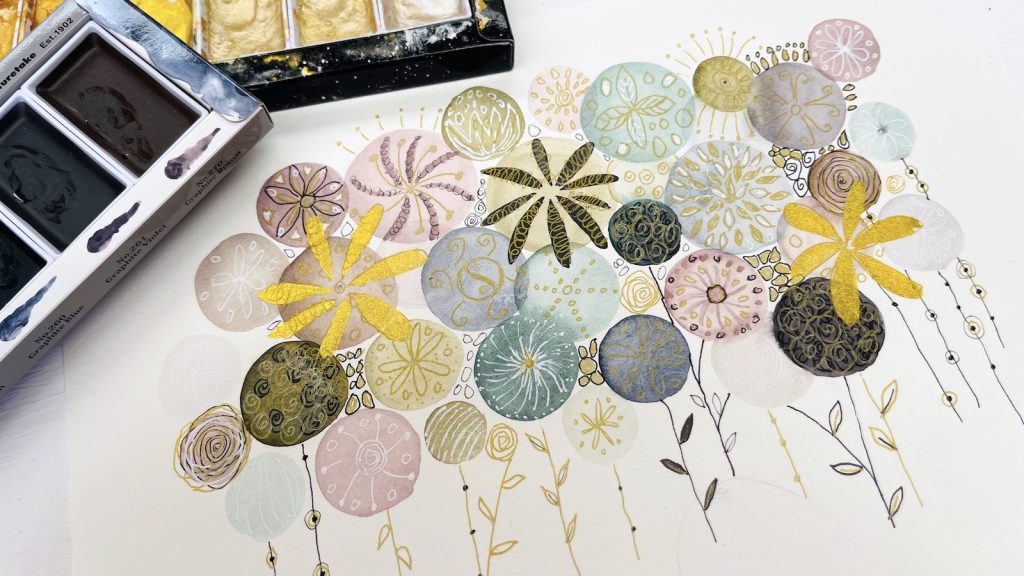 So I would heartily recommend the investment in this set, for only a modest price on Amazon.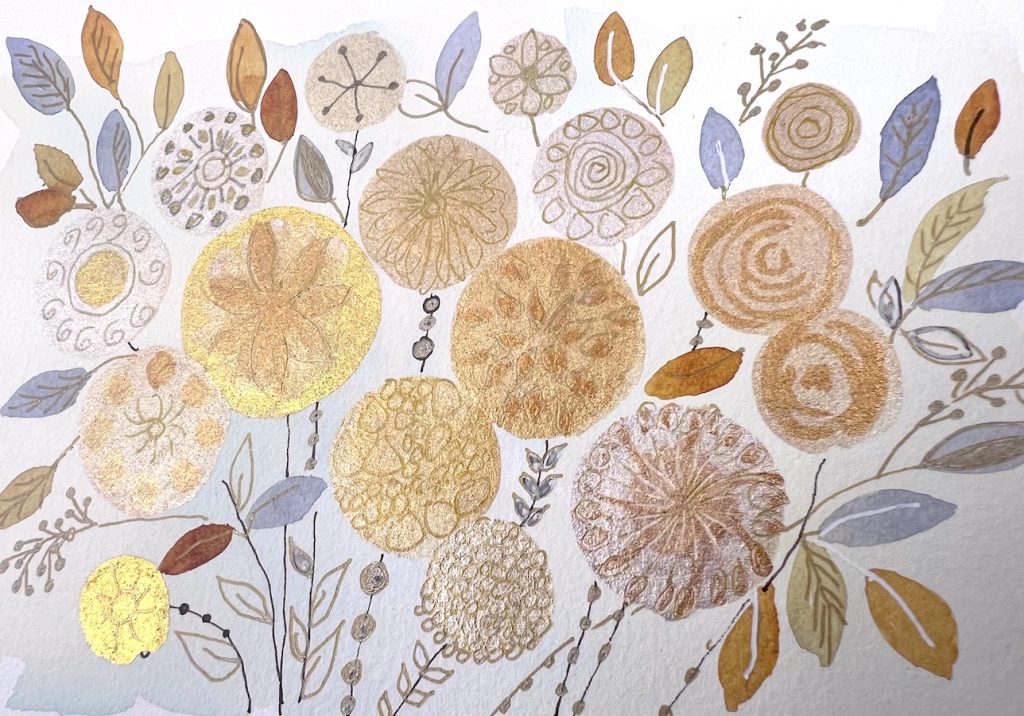 Here are a few examples of Starry Colors in use.
Kuretake also have the Pearl and Gem colors, which you can get all together in one set.
The Road Test
I used a piece of 140lb watercolor paper for the road test. Any of your favorite brands are fine for this test, as after all, you are going to use the paints on your choice of paper!
Here are a few of my choices, and you can find more if you go to my shop on Amazon where I have a list of papers I recommend. Diane Antone Studio Shop
I tried out as many of the colors as possible in this bright and cheerful floral. Watch the video to find out more about how they performed and expect to be amazed!