Today I'm painting two of my favourite hens from the garden. Mrs Grey and Mrs White are a pair of characters who have to be different. Here they are, having a chat under a tree, maybe discussing how many eggs they have laid today. I show you the sketch and how to paint the hens as well as the line and wash process of painting the wild flowers which surround them.
Scroll down to watch the tutorial, and for a direct link to the free sketch download.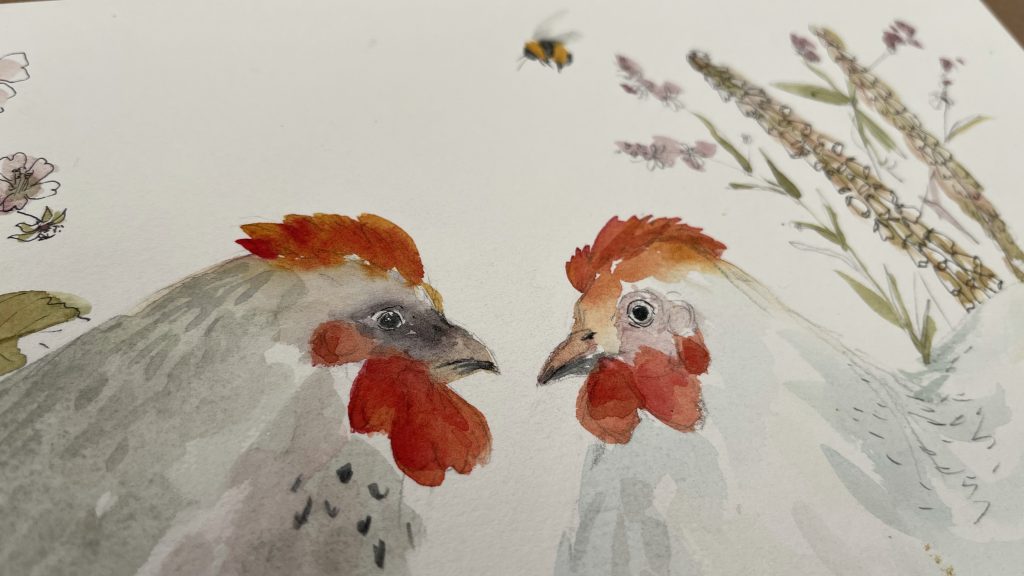 The colours I used were:
Naples Yellow https://tinyurl.com/3f8w674h
Sap Green https://tinyurl.com/33wzvdyu
Quinacridone Gold https://tinyurl.com/2wjnfbpy
Potters pink https://tinyurl.com/2kn5kfes
Cadmium Red https://tinyurl.com/xtvupcu8
Black: https://tinyurl.com/fxsm9ffy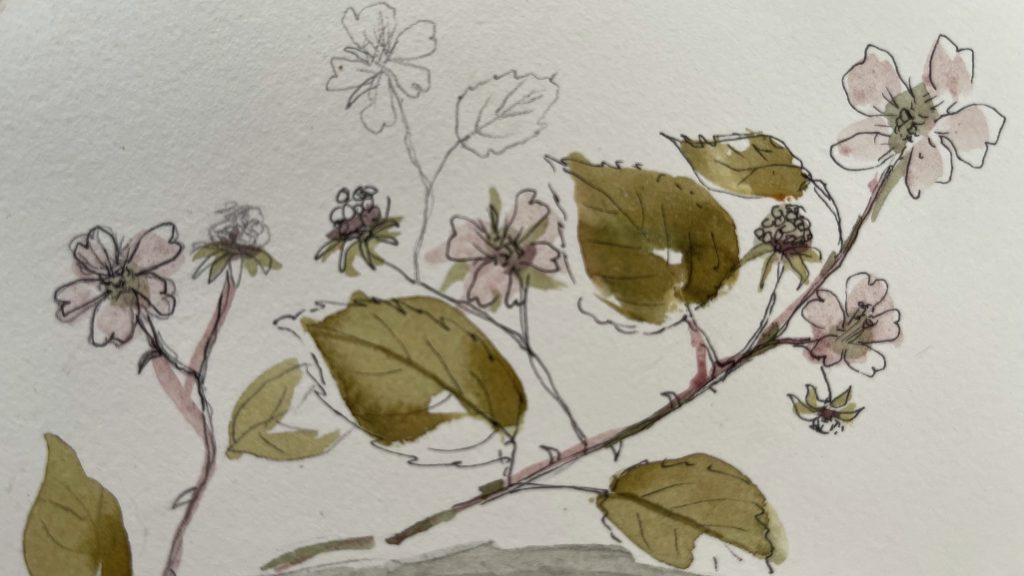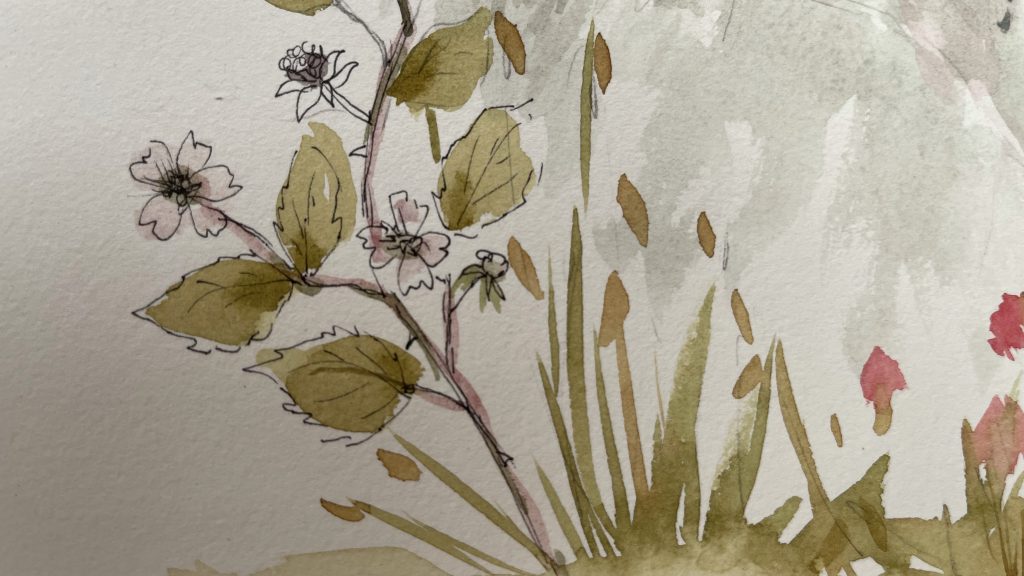 You can watch the tutorial here:
And you can download the sketch here: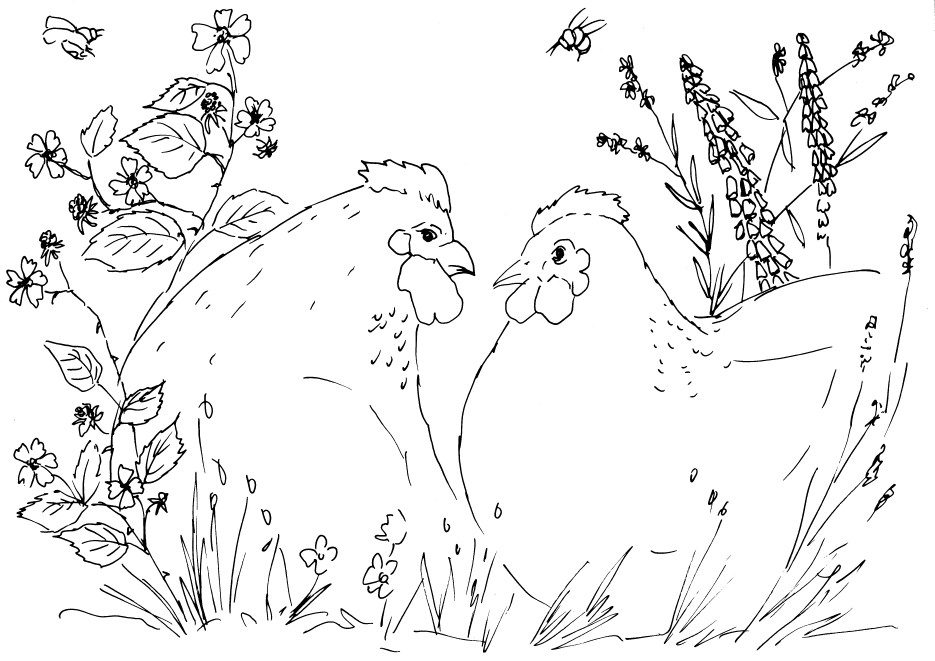 Chickens and Wildflowers Sketch
This is an instant download of the sketch of my FREE Chickens and Wildflowers realtime watercolour tutorial which you can see here.
Enjoy, and don't forget to post your version of this painting on our Facebook Group Learn to Paint Watercolour, or on Instagram with the hashtag #dianeantonestudio.