Most of us used to doodle when we were on the phone – perhaps that is less common now that you can speak literally for hours on end whilst doing something else at the same time. But all of us know the pleasure of just playing with a pen or pencil and seeing what happens!
So today's Love Bird painting is going to take doodling to new heights! We will start with a simple outline sketch, which you can download for free here. We then add some loose paint work and then the final touches of ink and glitz.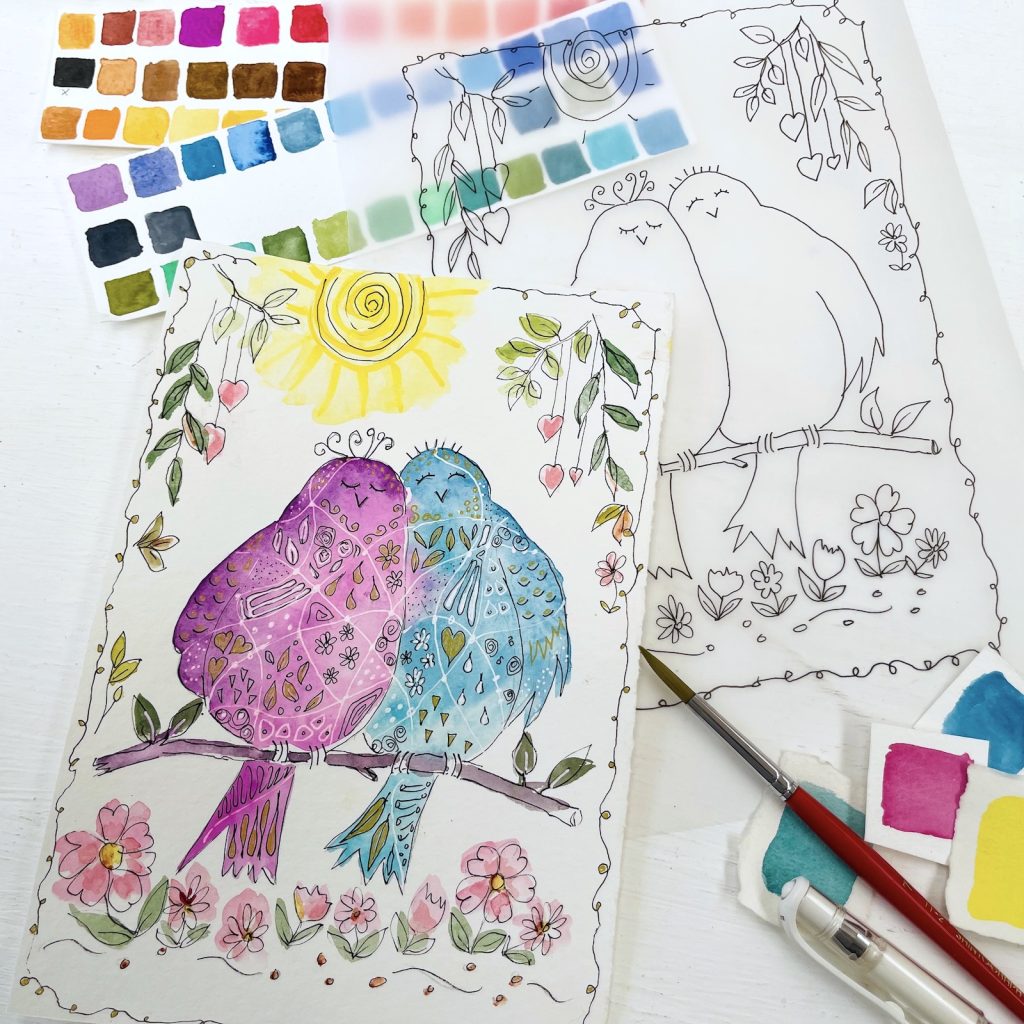 For this painting the paper requirements are very flexible. Any paper will work, and I used a piece of Hahnemühle 140lb Bamboo paper, about 7 x 9 inches in size. I would also recommend papers such as Strathmore, Baohong, Etchr, Bee and Etival for beginners and in fact for anyone who paints a lot of small works.
If you wanted to make this design into a greetings card, use a piece of paper that you can fold in half to the size you want. I think it would be a lovely couples card, don't you?
Choosing your colors
For this kind of painting you can select whatever color appeals to you most on any particular day! There is no right or wrong in painting whimsy, as it is just a reflection of your imagination and has little to do with reality.
I used paints from Winsor and Newton and Schmincke for this painting and I chose shades of pink and turquoise.
Watch the video on YouTube here:
My Materials
If you use any of the links on my website, even to buy something different from what I recommend, you will help us running this channel as we will receive a small commission (at no extra cost to you) for whatever you buy. I have also set up a Store on Amazon where I have collected my favourite products under convenient headings so you can browse there at your leisure!