Yesterday I tried out something completely new and I realised how easy it is to become stuck in a rut when it comes to painting!
I came across by chance on Facebook a group which was set up for people who paint in watercolour on CANVAS!
I was amazed to think that you could do such a thing. Wasn't a primed canvas a slippery customer, not at all receptive to water and watercolour paint?
YES – of course it is. But if you first treat the canvas with Daniel Smith's watercolour ground you obtain a surface which is very receptive to watercolour paint – in fact, it is absolutely its best friend!
I tried it out on one of my favourite subjects, the Hare. Here is my very first watercolour on canvas. I highly recommend you give it a go. It's SUCH fun!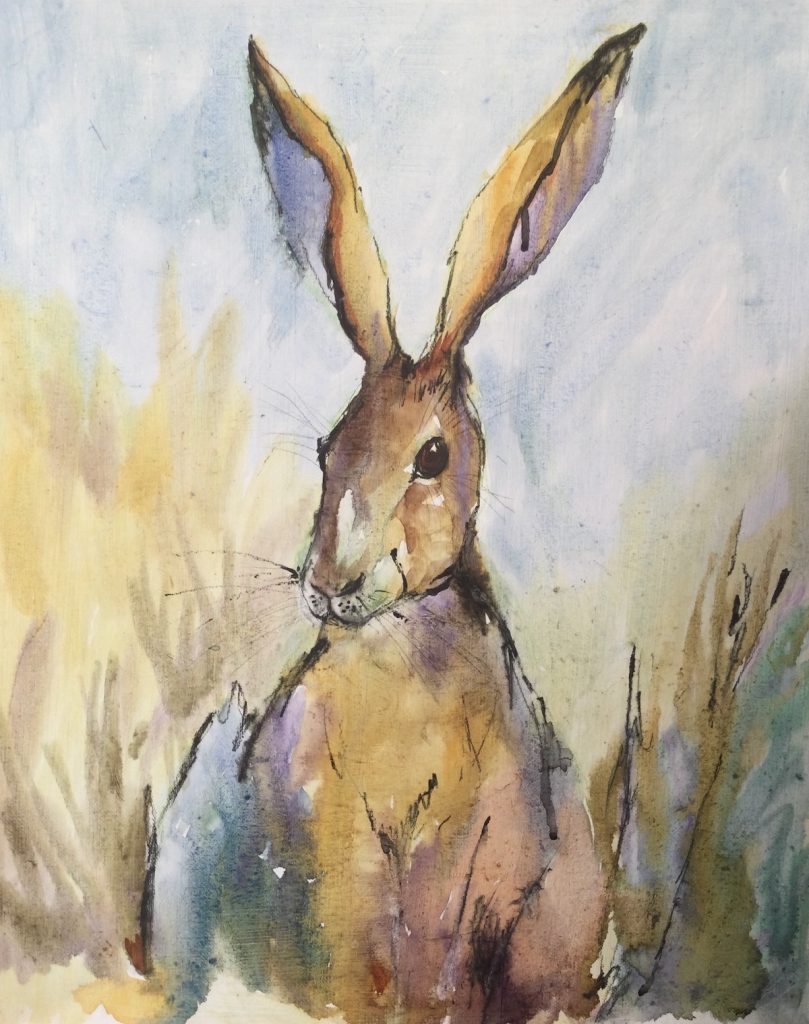 My second work was this Poppy painting. I was pleased with this too – the intensity of the colours is far greater than when you paint on paper, and the paint can be moved around and removed or put back on just like oils.
You can also use watercolour pencils or ink on this surface, which lends it to fantastic mixed media opportunities.
Give it a try! You won't regret it!
Here's my video on YouTube showing the full process.
The resources I used for this painting were the following:
Daniel Smith Watercolour Ground
Subscribe to my YouTube channel to see more tutorials and examples of working with watercolours on canvas as I explore this exciting technique further!