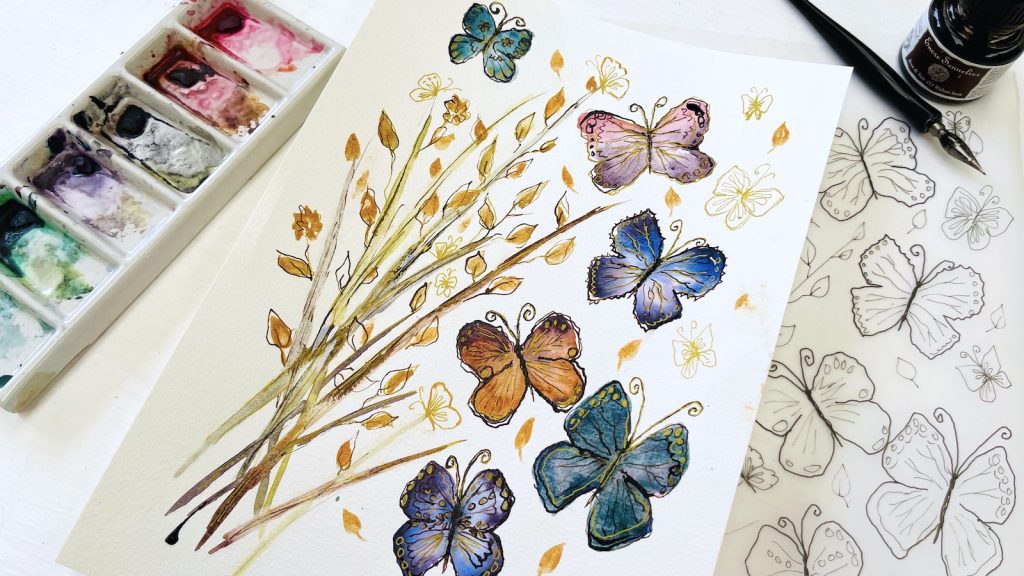 Today I'm painting a little flock of butterflies with a romantic mood, using my set of six granulating Primatek colors, and the set of six QOR Introductory Colors as well. I am painting wet in wet on a 100% cellulose paper, Etival by Clairefontaine, and I am using Sennelier Walnut ink with a dip pen for the lines. Come and join me for this calm and relaxing tutorial narrated in real-time with the sounds of our smallholding in the background, and without music.
Free Sketches
If you want to download my free sketch for this painting click here.
Videos
Here is the link to another tutorial you might enjoy:
My Supplies
I have two main sources of general supplies – Amazon and Jacksons Art. Jacksons are in the UK but their prices are so good it's worth paying their nominal fee for worldwide shipping. For your first order using our link you will get 10% discount on top of the normal discounted prices they offer. They also have other interesting features, such as expert-written guides to materials and techniques, an annual competition with a valuable prize, free shipping in the UK for over £75 orders, and very reasonable rates for international orders. Click on the image below to find out more.
Paints from Jacksons
Jacksons stock the Daniel Smith colors I often use, and used in this video. Click on image: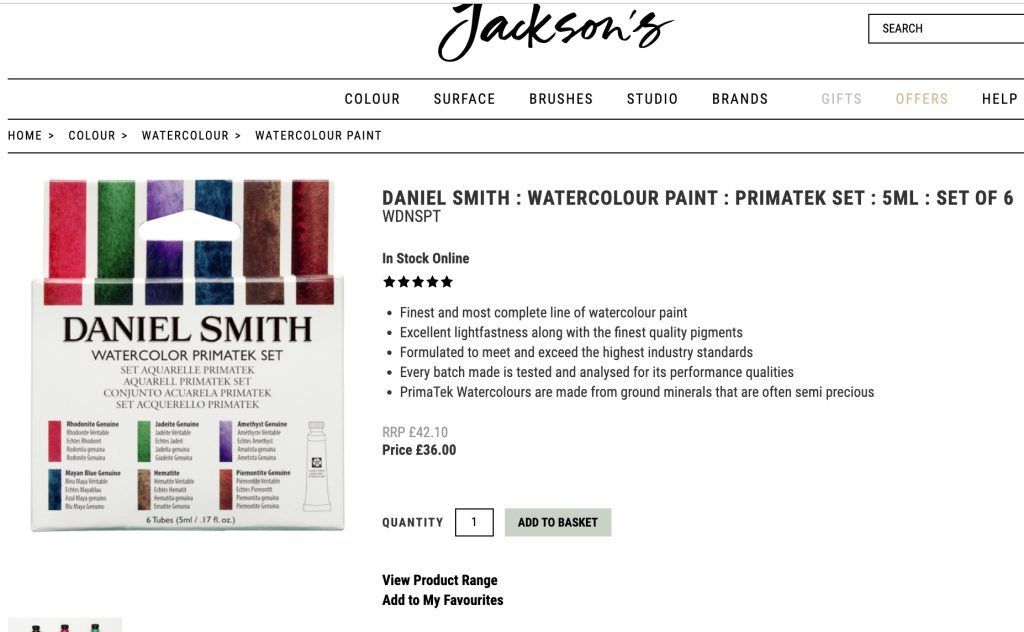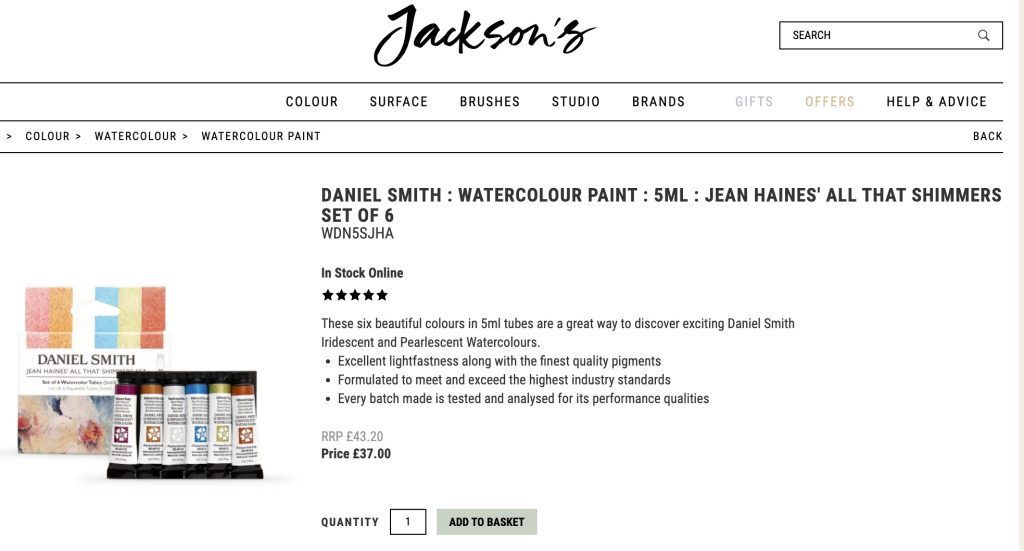 Here is a good inexpensive dip pen and ten different sized nibs:
Other materials from Jacksons – click on image to go there!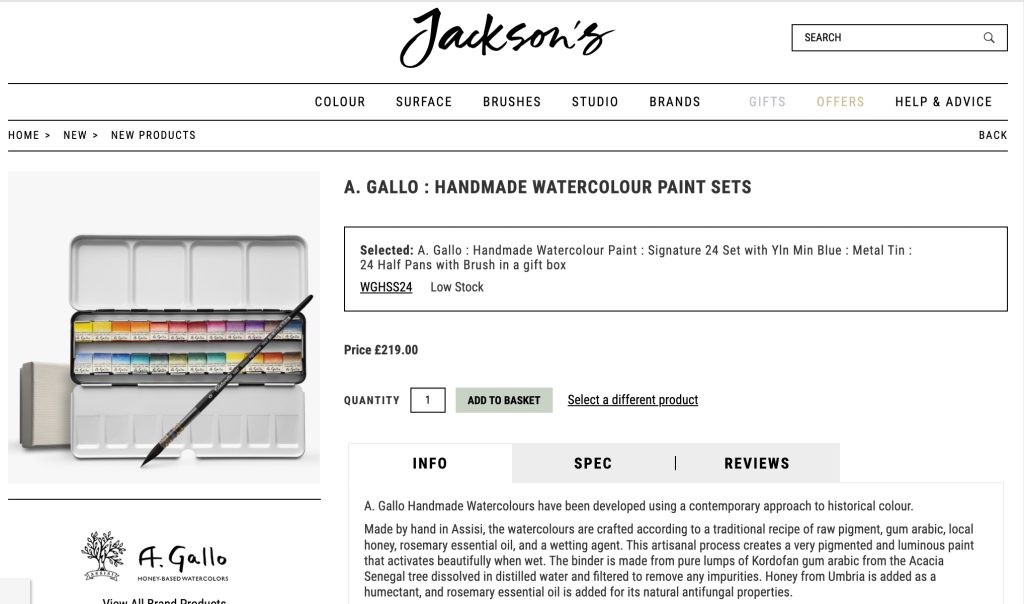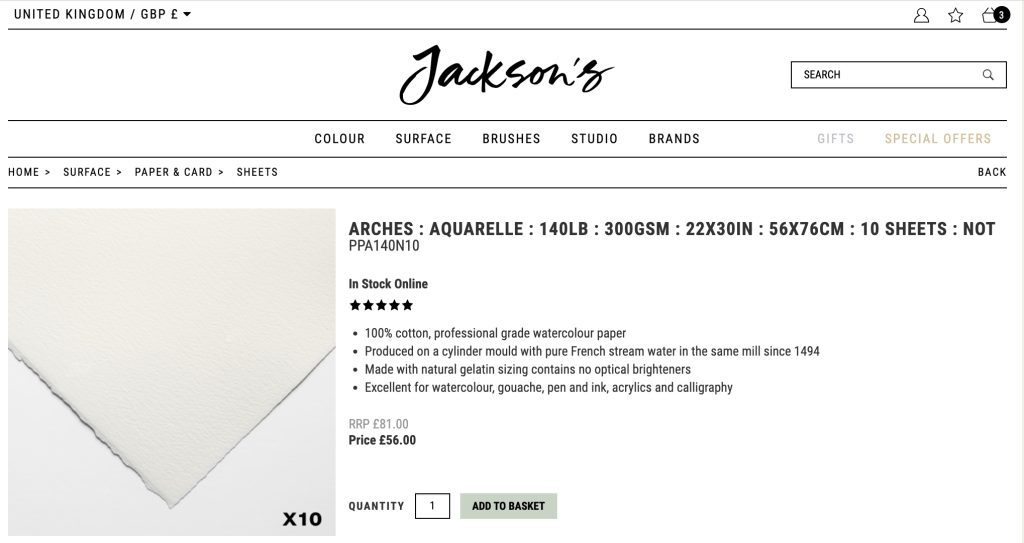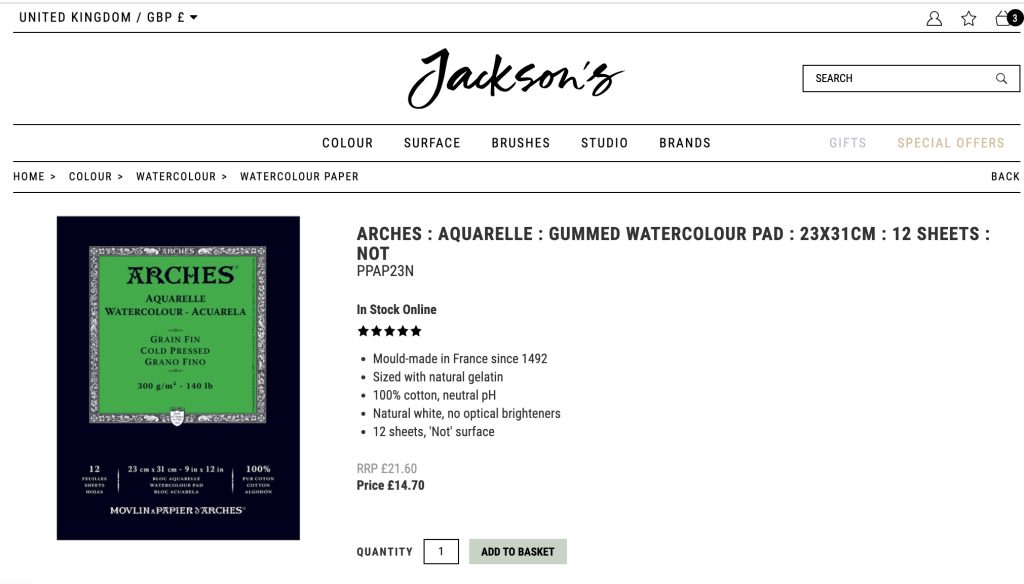 I also use Amazon for a lot of my supplies
My brush was a Drawell size 14 Golden Round and size 3 Maestro round – both very good synthetic brush from Drawell in Japan. You can order them from Drawell by contacting Mr Maeyami direct. The prices are very reasonable and they ship worldwide at minimal cost.
You might also like …