It was touch and go for a while, but we've worked hard with Craftamo over the last week to make sure that the launch date wasn't delayed again, and now it's only three days until our limited edition set of six brushes goes on sale!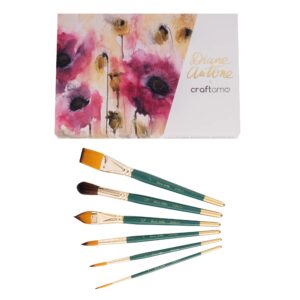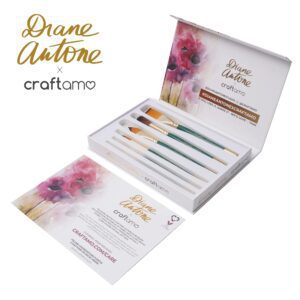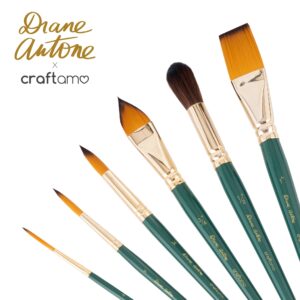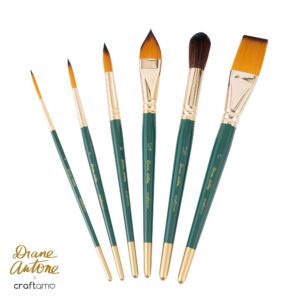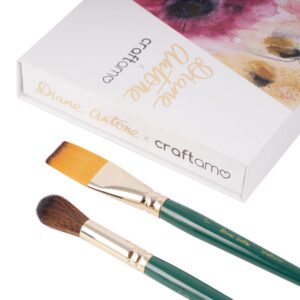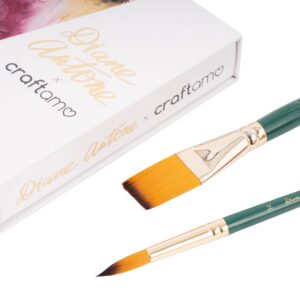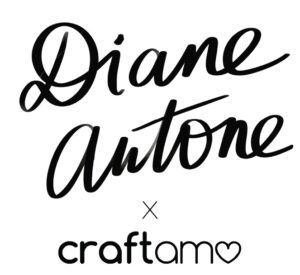 Sales go live on 

Tuesday 14th November

 at:

9am Pacific 
12pm Eastern
5pm UK
6pm European 
If you haven't already signed up to be notified once they're available, you can do so on Craftamo's website and they'll email you on Tuesday. But we can now confirm that they will launch at 9am Pacific / 12pm Eastern / 5pm UK / 6pm European on Tuesday 14th November. For the first week they will be offered to you at a special reduced Early Bird price of $59 for the complete set of six brushes.
This is a brilliant bargain price as it includes six brushes, three of which are large, generously filled brushes – a one-inch FLAT, a half-inch MOP, a 3/4 inch CATS TONGUE, as well as two beautiful long ROUNDS in sizes 9 and 14, and a size 4 RIGGER. There's also a high quality print of the poppy painting that features on the box, which looks great framed!
We know that choosing a set of brushes is a big decision, especially if you're a beginner, so this past week I've been demonstrating the brushes on YouTube (and giving you some handy Christmas card ideas at the same time!). Here are two of our recent unboxing and demo videos:
On Tuesday we will be live on YouTube chatting to you when the brushes are first launched on Craftamo's website, with a one hour demo of all six brushes.
We hope to see you there!