Late summer and the sunflowers are at their best – at least for the birds! Finches galore are feasting on the seeds to fatten themselves up for the winter! Let's celebrate the fall season of riches with a beautiful sunny painting of a ripe sunflower, greenfinch and bumble bee!
You can download the sketch for this painting from here as well as those for all the videos we've done over the last year. They are free to download, although we do appreciate your generous offering of a tip, if you feel it's appropriate.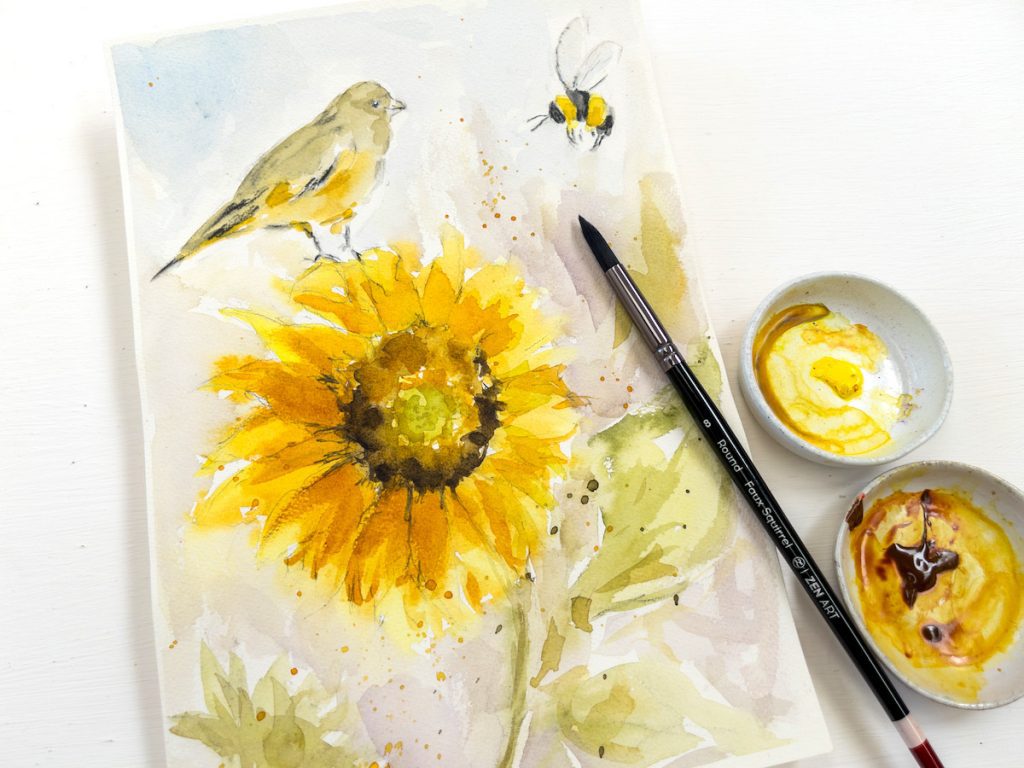 We also now have a range of mugs which feature my paintings available here for purchase.
Materials I used for this painting
Paint a Loose Sunflower, Bird and Bee
The Viviva colorsheets would be ideal to paint a loose sunflower, bird and bee, and would give a very vibrant, stunning effect. You would use Dusk Orange, Chrome Yellow and Yellow Ochre for the petals, Sap Green and Violet for the leaves and the bird.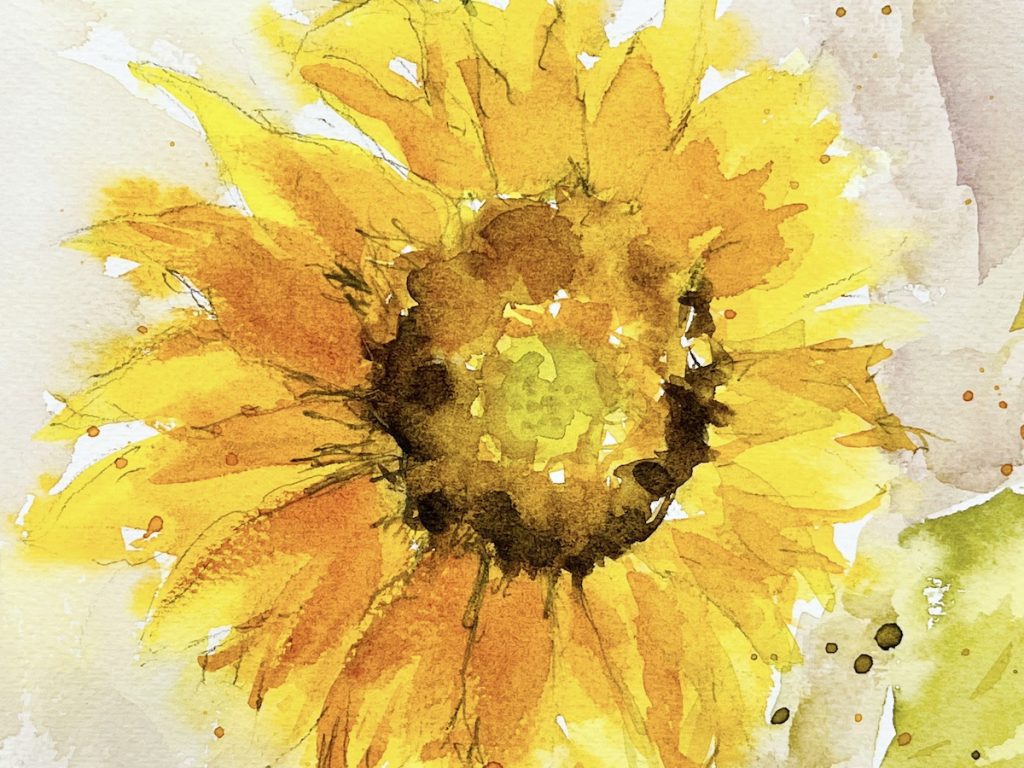 I can't wait to use my set to paint the rest of the autumn foliage I'm planning on capturing in these bright and attractive colors.