This video has loads of tips for how to paint loose wet in wet watercolor flowers and leaves easily, some of them even might be unique! Plus great discussion of the difference between cellulose and cotton watercolor paper and why you need both!
Gathering a handful of dried and living plants from a stone wall inspired me to create this little painting for you. Most of my inspiration comes from nature and this is no exception, in fact we have taken a turn back towards the place where we started from when we began to create videos. I hope you enjoy giving it a try too. So, gather up your supplies and let's plunge into watercolor!
Materials
You don't need anything special for this painting, but these are the supplies I used in case you wanted to follow along with me.
Size 7 round Drawell brushes, 3 or 4 of them ideally.
Alternative Princeton Aqua Elite size 8 round https://amzn.to/3Y6IdKk
Meeden 100% cotton cold pressed watercolor paper block
Daniel Smith Watercolor paints:
Meeden small palette for mixing: https://dianeantone.com/product/meeden-square-ceramic-palette/
Thinking about Paper
Probably the most discussed element of watercolor painting by its adherents is the type of paper which is suitable and most popular and successful for your paintings. There are very many different manufacturers of paper, and even more producers of pads and blocks of paper under different names, that it is virtually impossible to either know everything that is out there, or to be able to rationally evaluate the qualities of so many options.
One way to go would be to stick with the tried and tested traditional producers of paper. If you chose to do this you would pay a bit more for each sheet or block or pad of paper, but you would know where the paper was produced, what it was made from, and if you had any questions about quality or ingredients used you could most likely get them answered if you contacted the manufacturer. Although having said that, I am not 100% certain about this nowadays, as some companies seem to have handed off their customer relations to outside agencies which is not necessarily a great thing.
Another thing which is important with paper is the actual material it is made from. You will find many artists claiming that the only paper worth using is made from 100% cotton, and it's probably true that historically this was the case. But nowadays the modern methods of paper making have changed the situation, and many manufacturers are making cellulose watercolor paper which is a very good substitute for the cotton. In some cases, the cellulose paper is even better than cotton: for example if you do a lot of mixed media work you will find that cellulose paper, relatively hard-sized, is a better support for the media you use than the softer, more absorbent expensive cotton papers.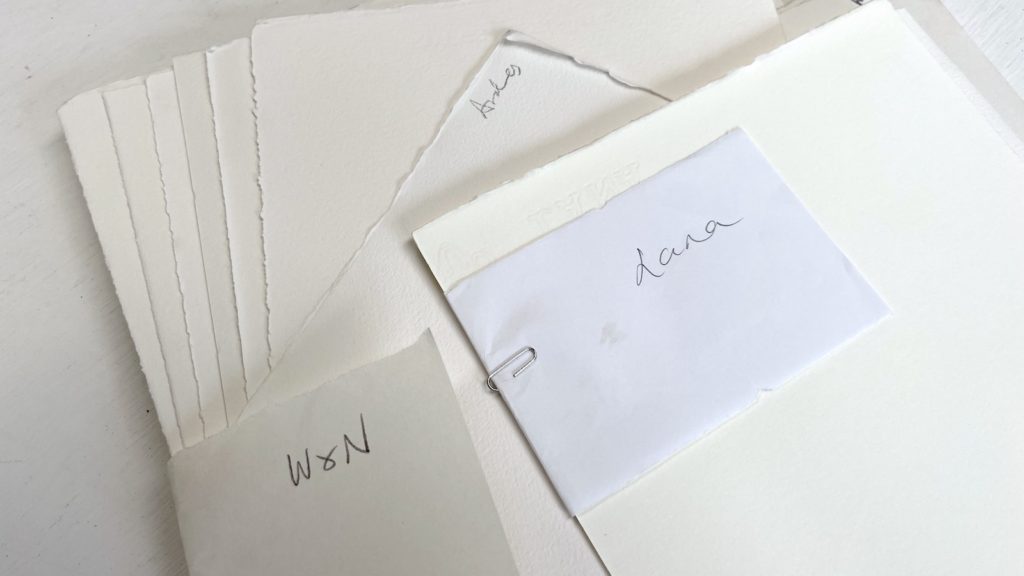 Then of course there is the aspect of hand-made, mould-made and machine-made paper. By far the largest volume of paper produced nowadays is made by machine, using a variation on the Fourdrinier method, which was invented in France in 1799. This sped up the whole process enormously, allowing machines to be developed which can create vast amounts of paper in very short periods of time. There is a very good article on Wikipedia under the heading Paper Machine (click to view) with a lot of information about the whole history and process of paper making. It would be really good to read this before you make hasty decisions about what paper it is best to use for your art.
On a personal note, some of my most enjoyable paintings have been done on anything but 100% cotton Arches paper! I love to paint on canvas, on mount board, on smooth copy paper, on printing paper meant for mono-printing, on highly absorbant rice paper which has no sizing at all, or even on hand-made paper which I made myself! So don't feel you have to have "the best" paper to be able to create. The thing is simply to paint, on whatever comes to hand, even the back of an envelope or the inside of a cereal packet will give you an interesting and rewarding result which will bring you some peace of heart and mind.