Each month we have a challenge on Facebook for members of the Diane Antone Studio Members Group, to provide you with daily inspiration and motivation so that you don't ever have to get stuck wondering what to paint! The private Members Group on Facebook is specially for everyone who is either a member of our YouTube Membership or a supporter on our Patreon. When you've done your painting, post it on the Facebook group to share with lots of friendly like-minded watercolor fans. See you there!
#28daysofnature
Welcome to February everyone and a new challenge for a new month!
It's not only the month of St Valentine but also Feed the Birds Month by the way, so hopefully everyone has their birdtables set up!
This month I'm going to offer daily prompts for challenges for Members to do based on original ideas from Nature. These will be interesting mini-projects that need only take ten minutes and can be done on scrap paper with whatever medium you fancy or which comes to hand – paint, coloured pencils, ink, markers, whatever you prefer.
When you've done your daily prompt, if you want to share it please post to the Facebook group with the hashtag #28daysofnature then we will be able to see them all together by searching for that hashtag.
Some of these ideas come from Lorna Scobie's book 365 Days of Art in Nature which you can buy here (greatly recommend this book!) https://amzn.to/3HDEsFx Others are my own ideas. I hope you have fun using these as ideas to get you started on your daily paintathon!
Check back daily for your prompt – and next to each day's prompt I will be adding a photo of my contribution!
28 Days of Nature Prompts
Day 1
Draw or paint your favourite houseplant.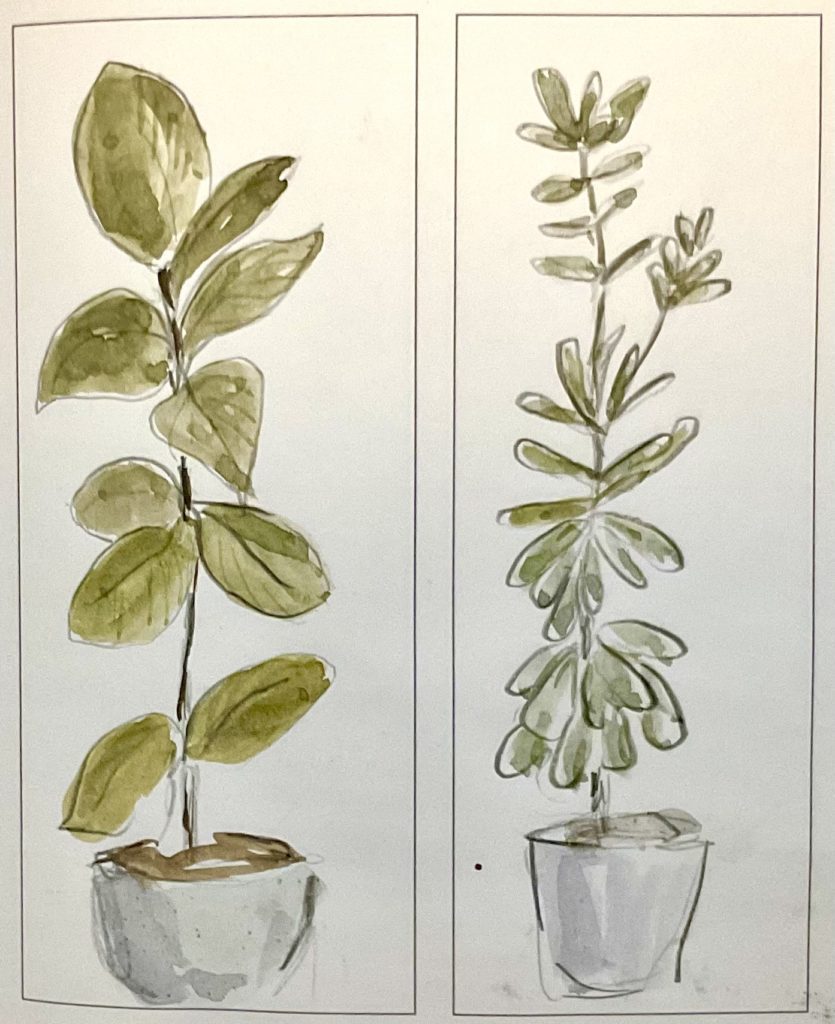 Day 2
Fill a page with multi-coloured fruit from your imagination.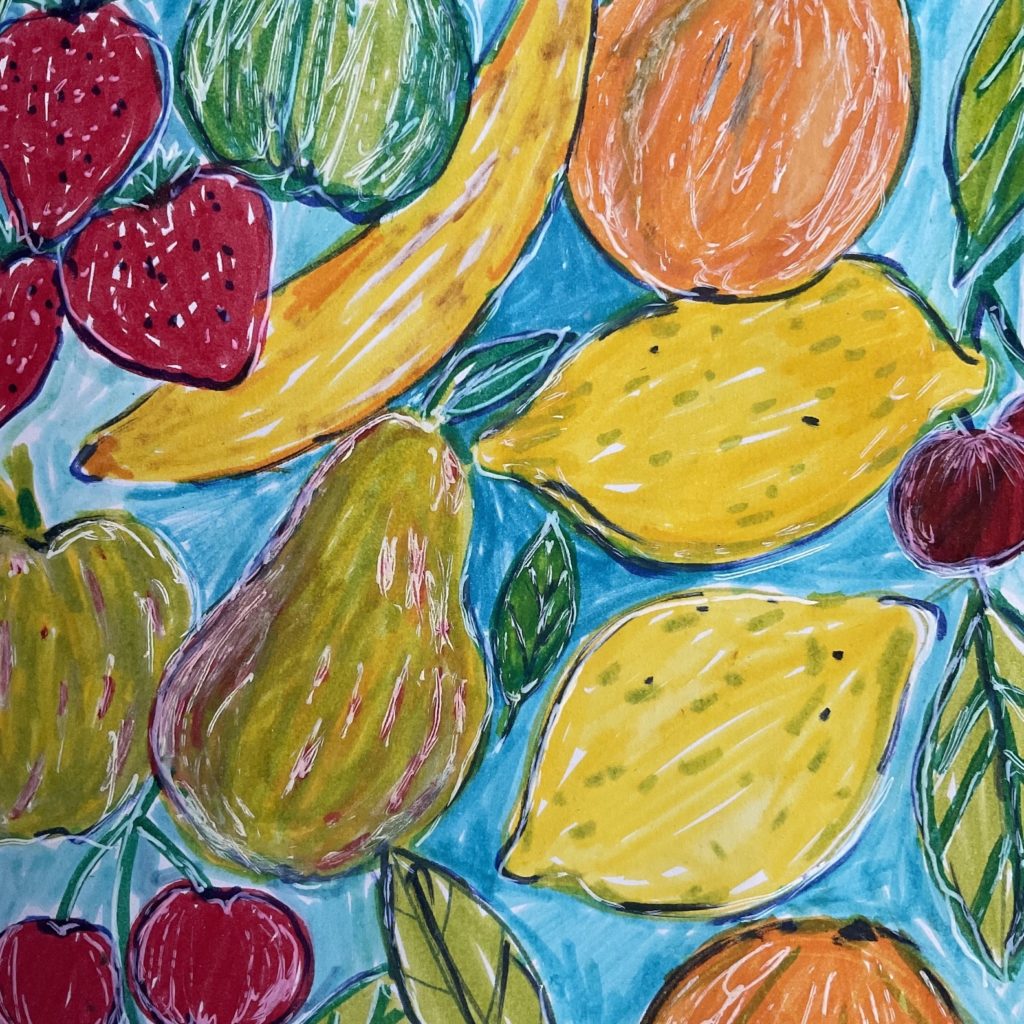 Day 3
Create a pattern using leaf shapes.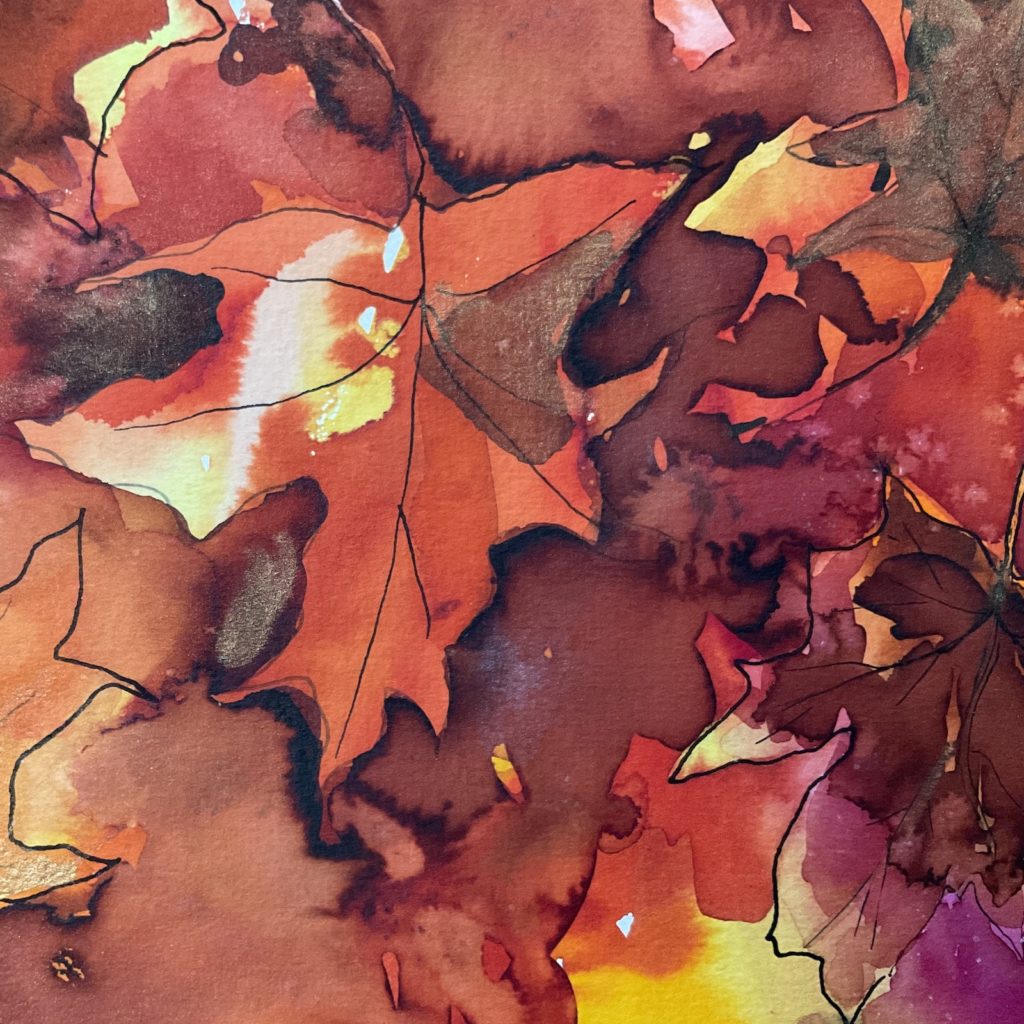 Day 4
Paint the view from your window in all the wrong colors.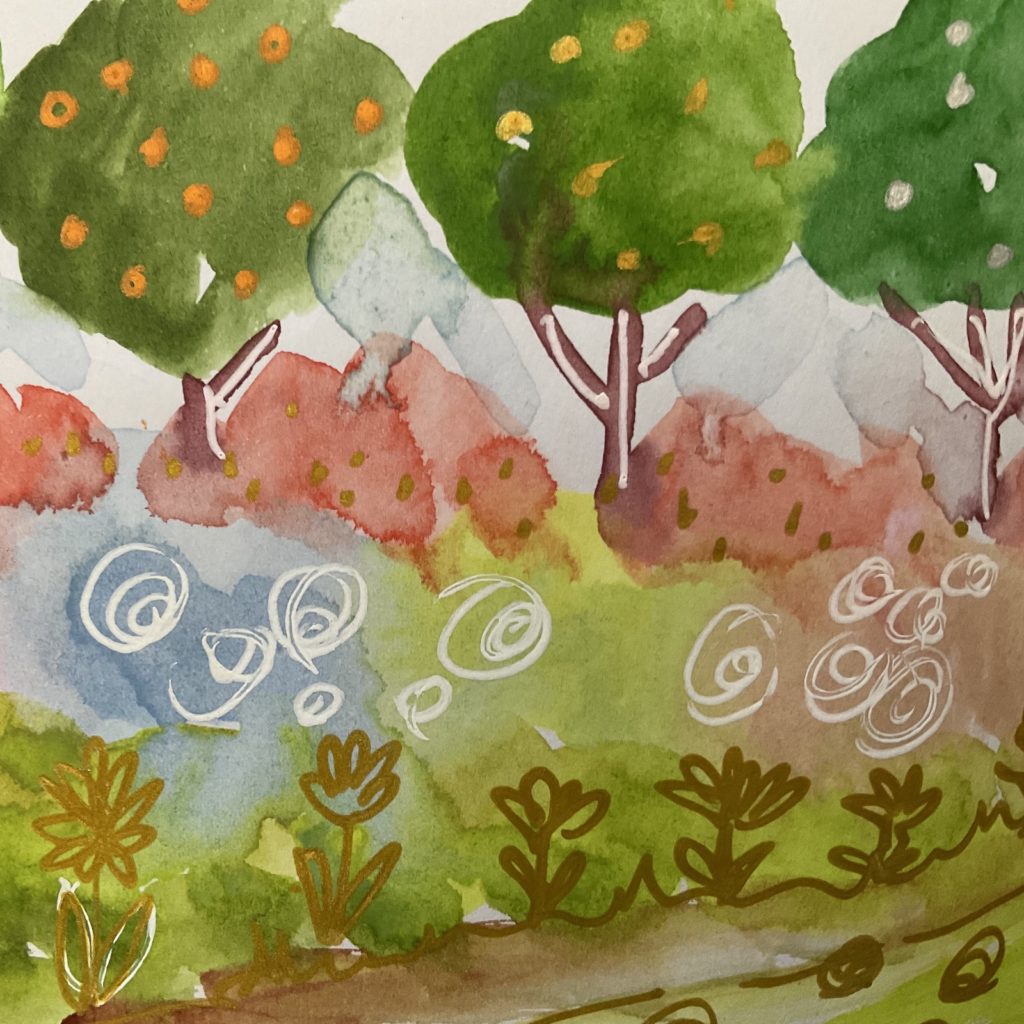 Day 5
Find a rock, stone or pebble from outside. Draw it.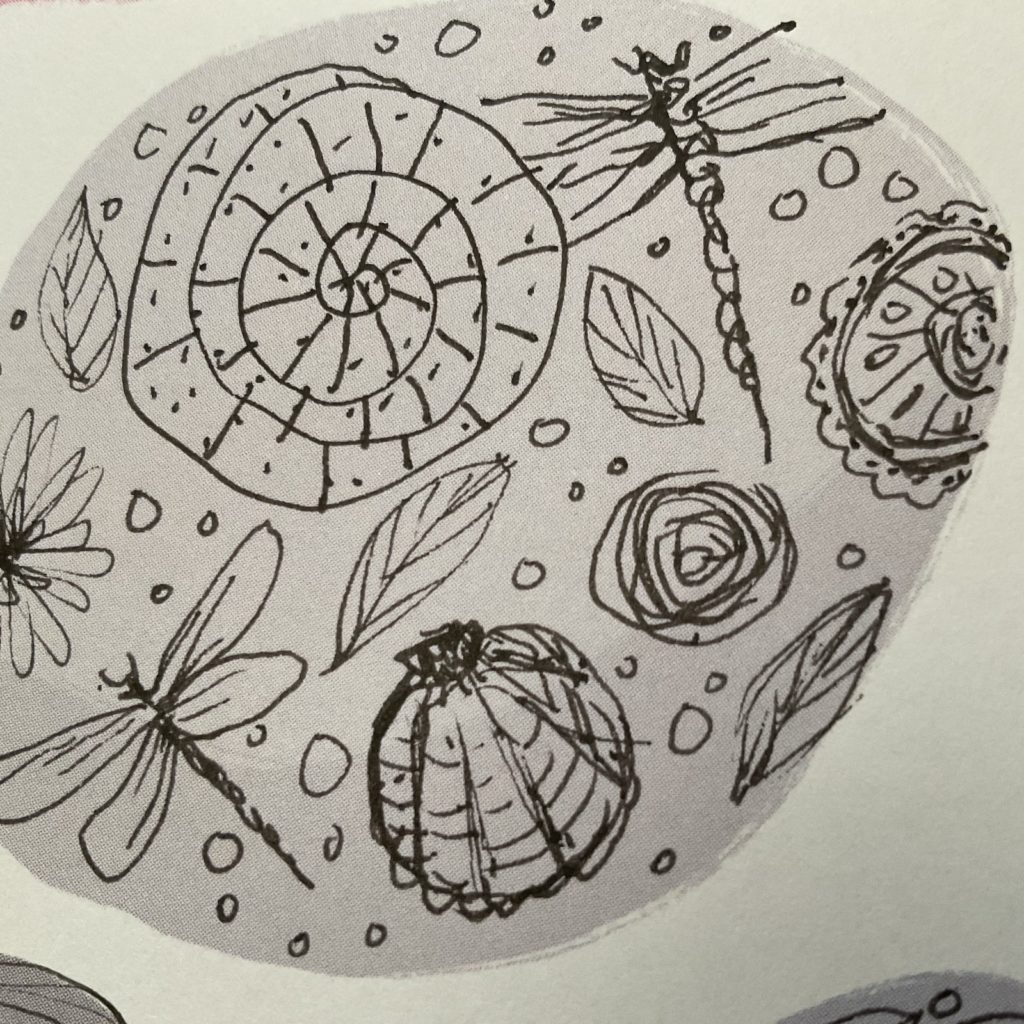 Day 6
Paint or draw a bird from imagination. Doodle on it.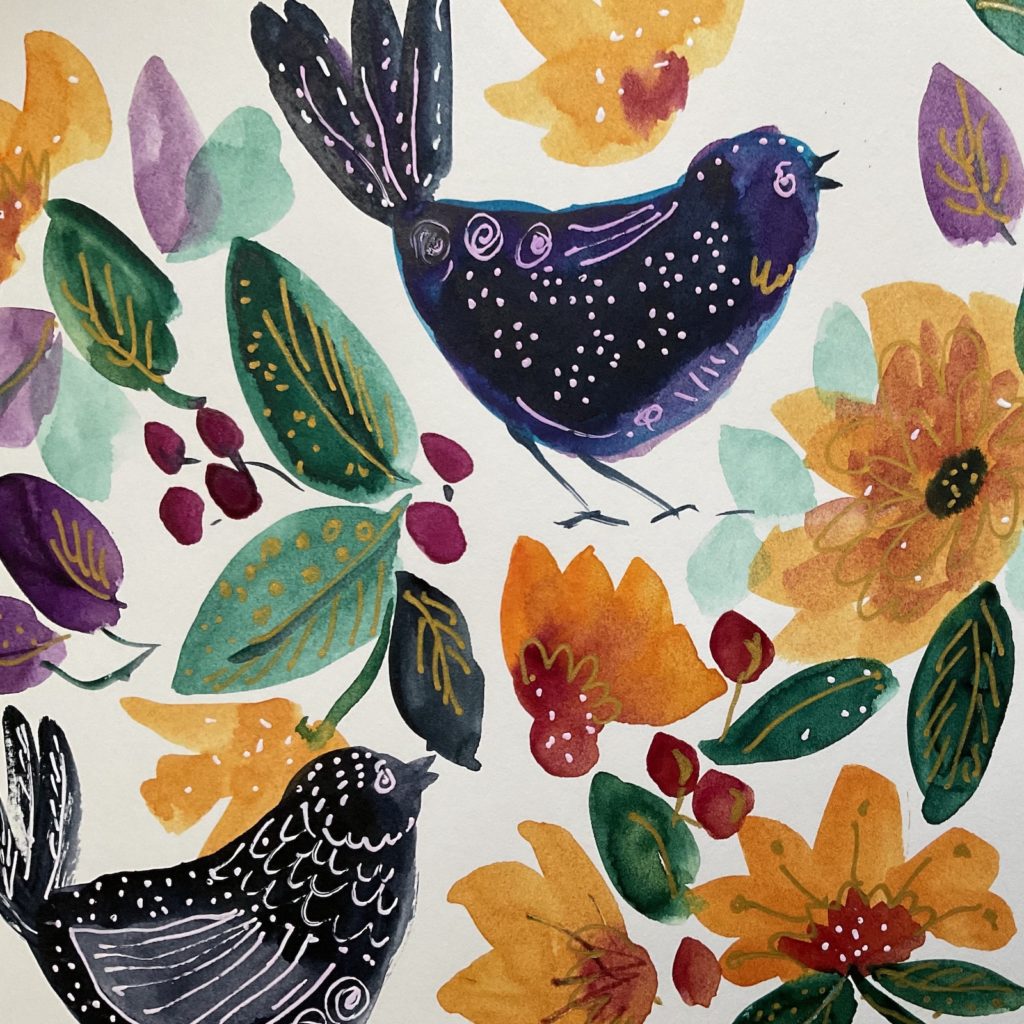 Day 7
Paint three lemons, each with a different colored background.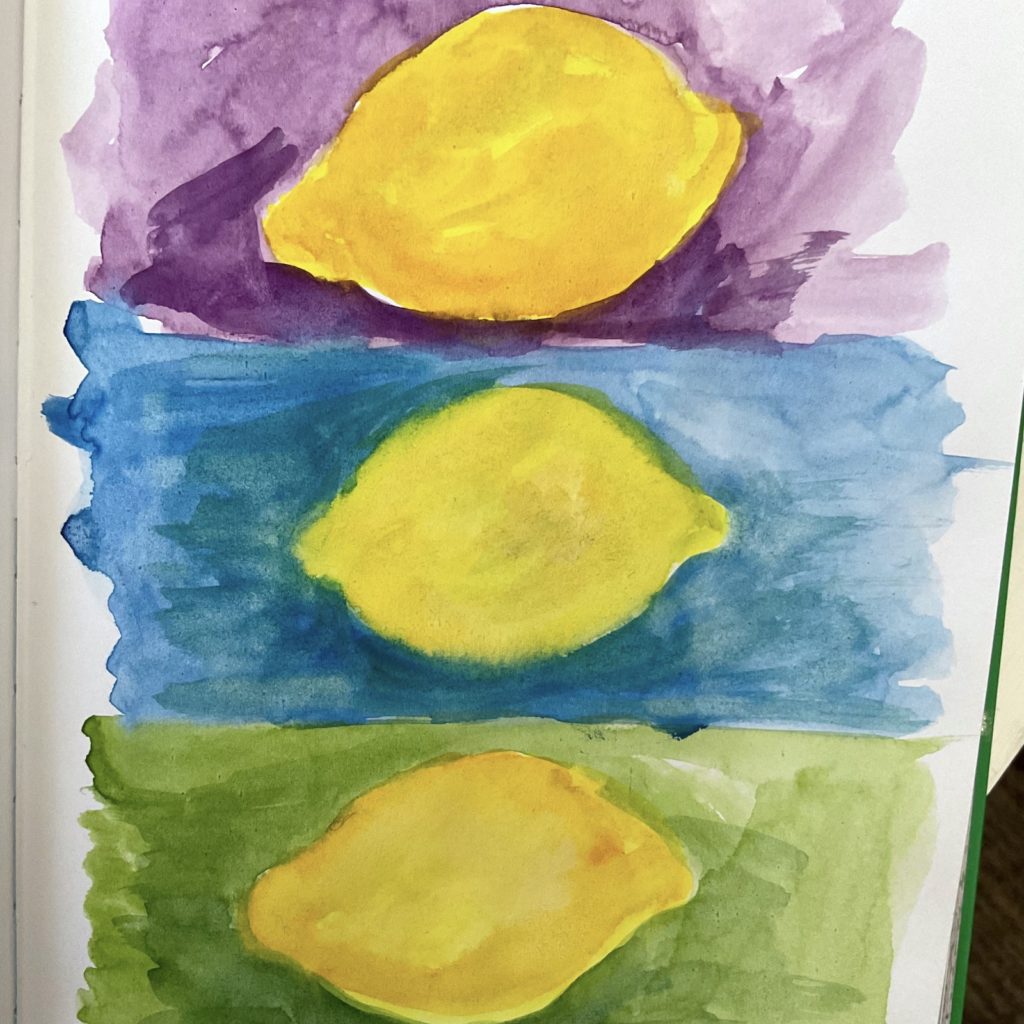 Day 8
Pick your favourite three colors from your paint box and paint a flower.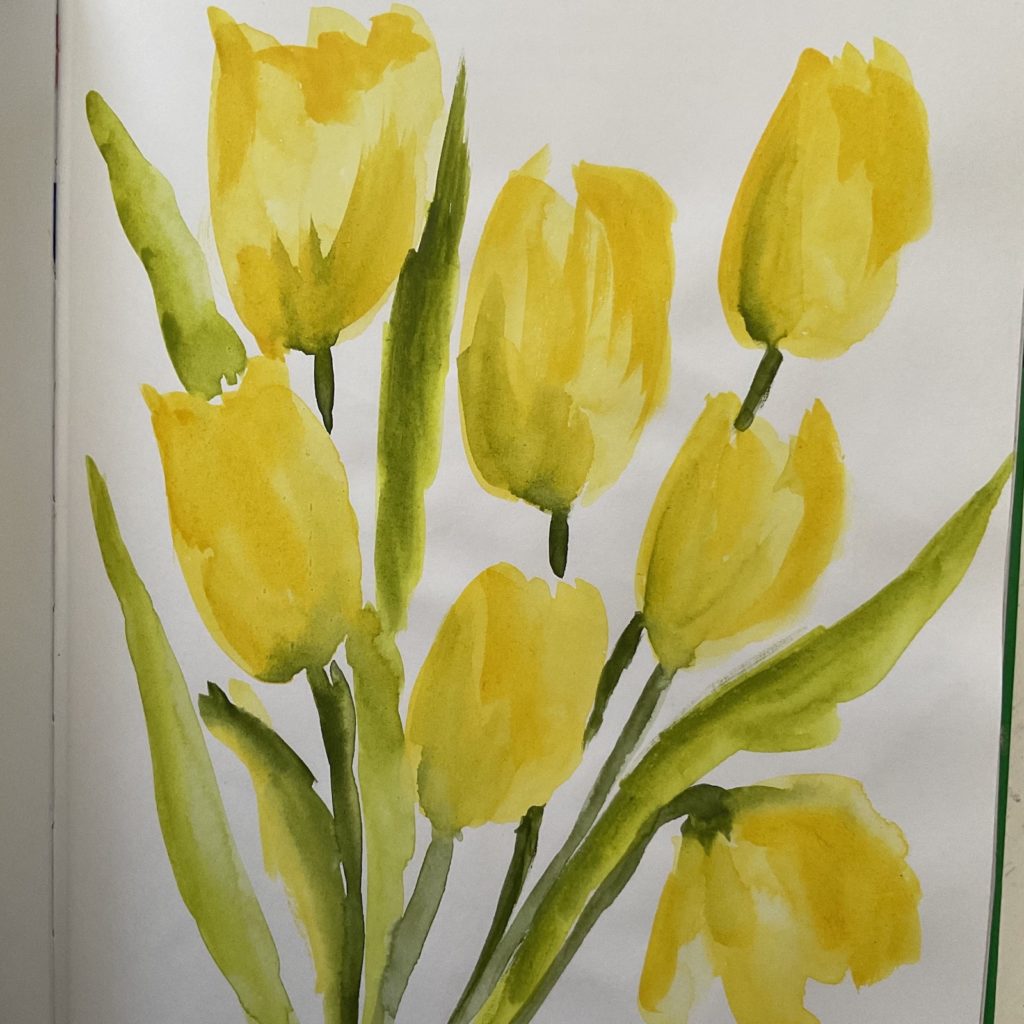 Day 9
Cover a page with blobs of paint. Let them dry then turn them into insects.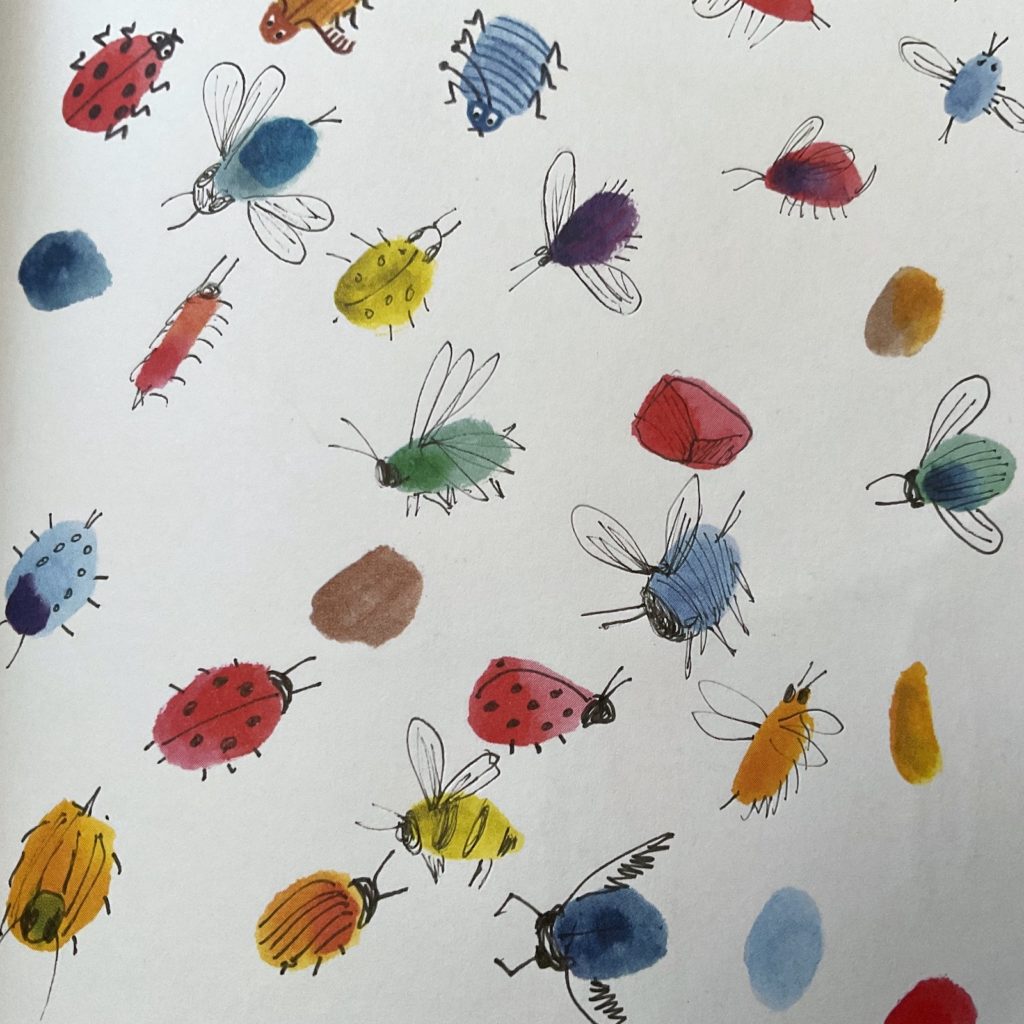 Day 10
Fill a page with hearts and doodle words and designs over them.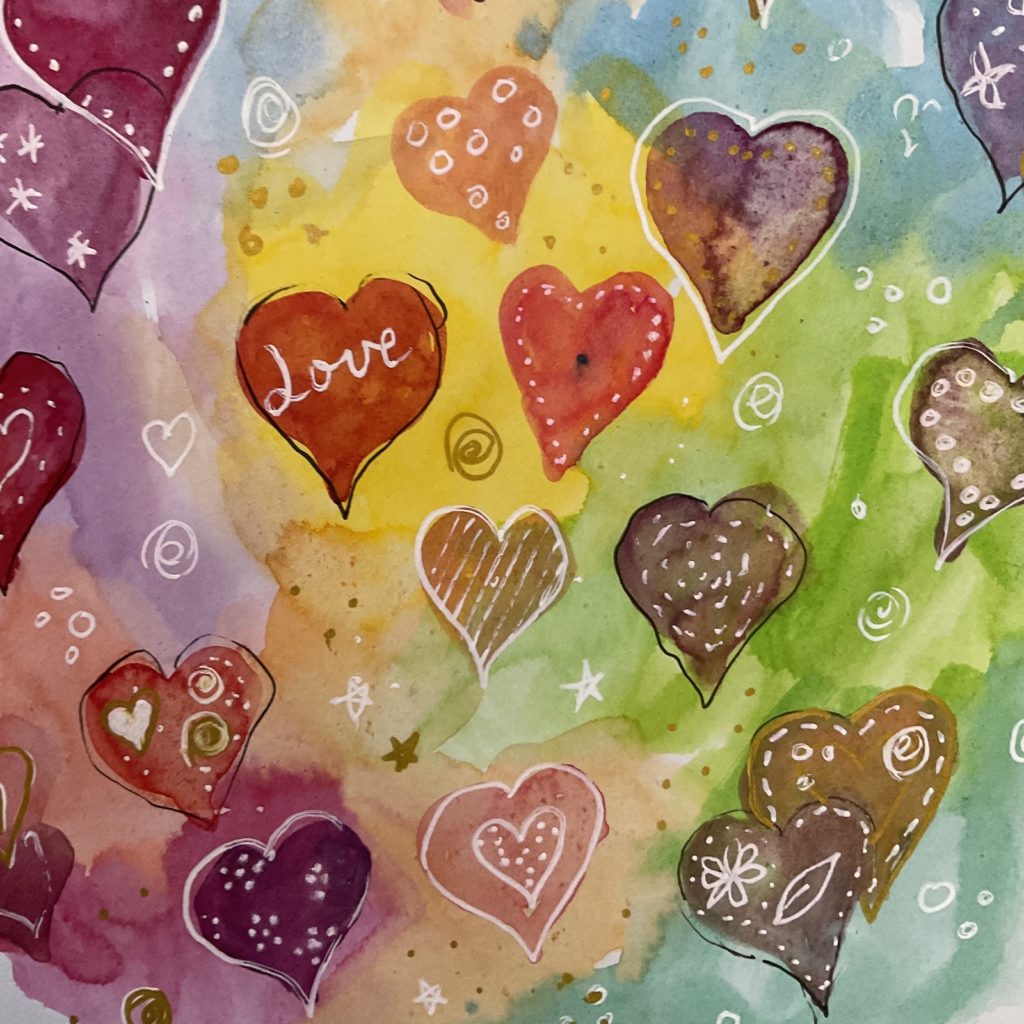 Day 11
Paint a cactus in a desert sunset.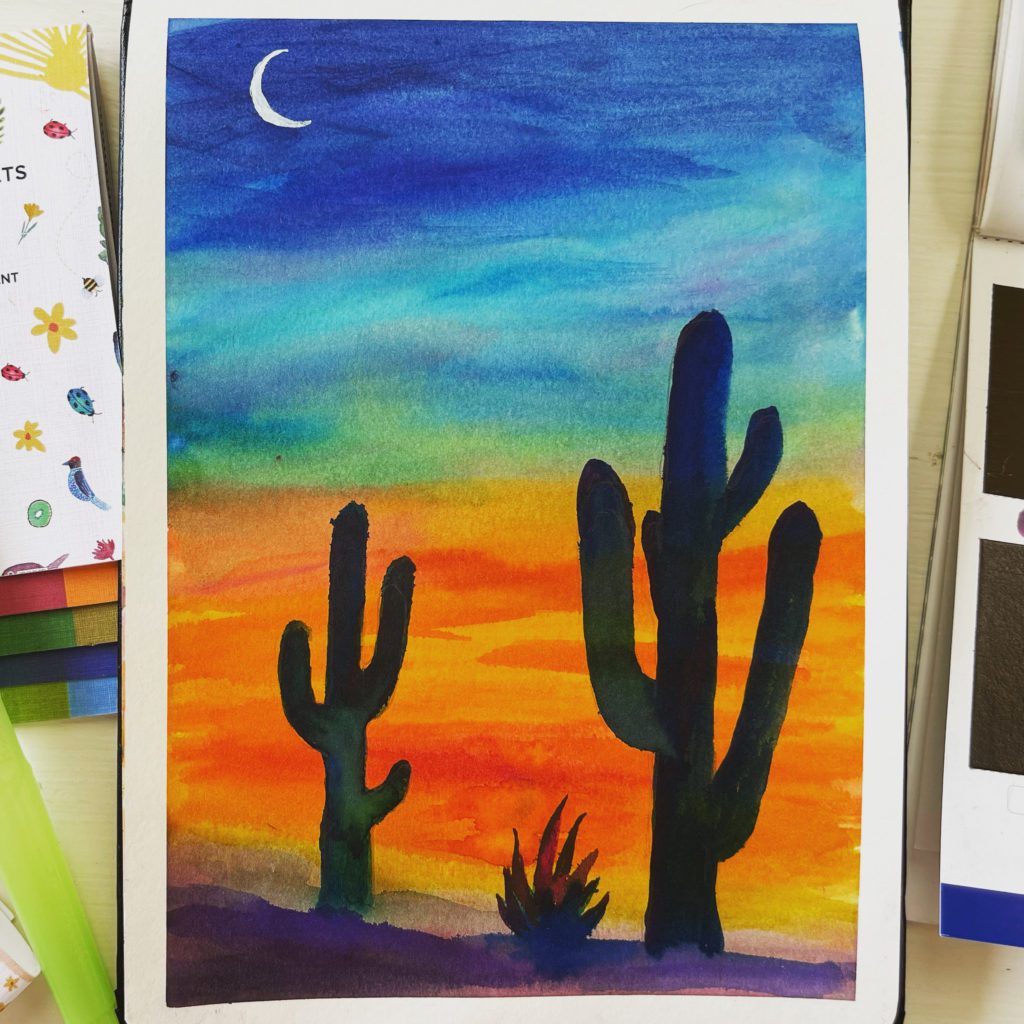 Day 12
Fill a fish tank with goldfish and plants.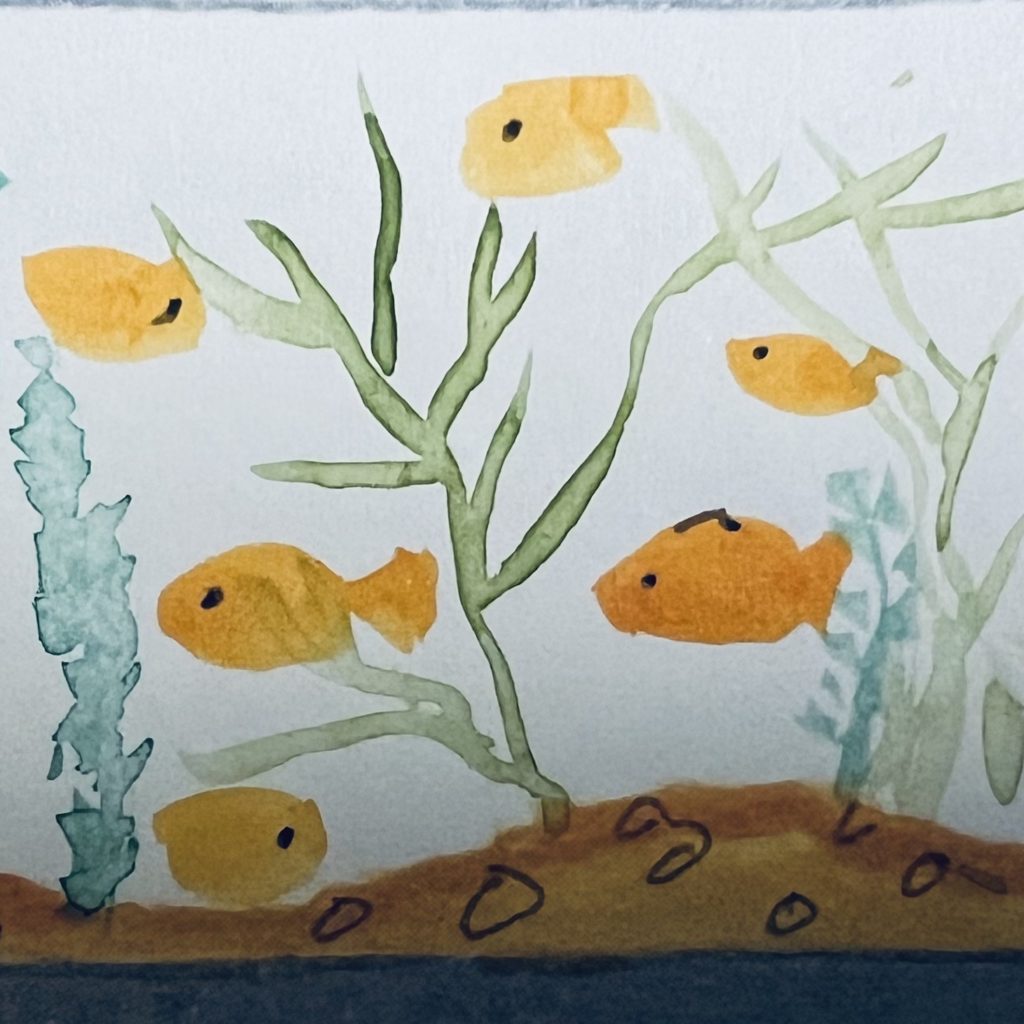 Day 13
Using your paintbox colors, paint a rainbow from imagination.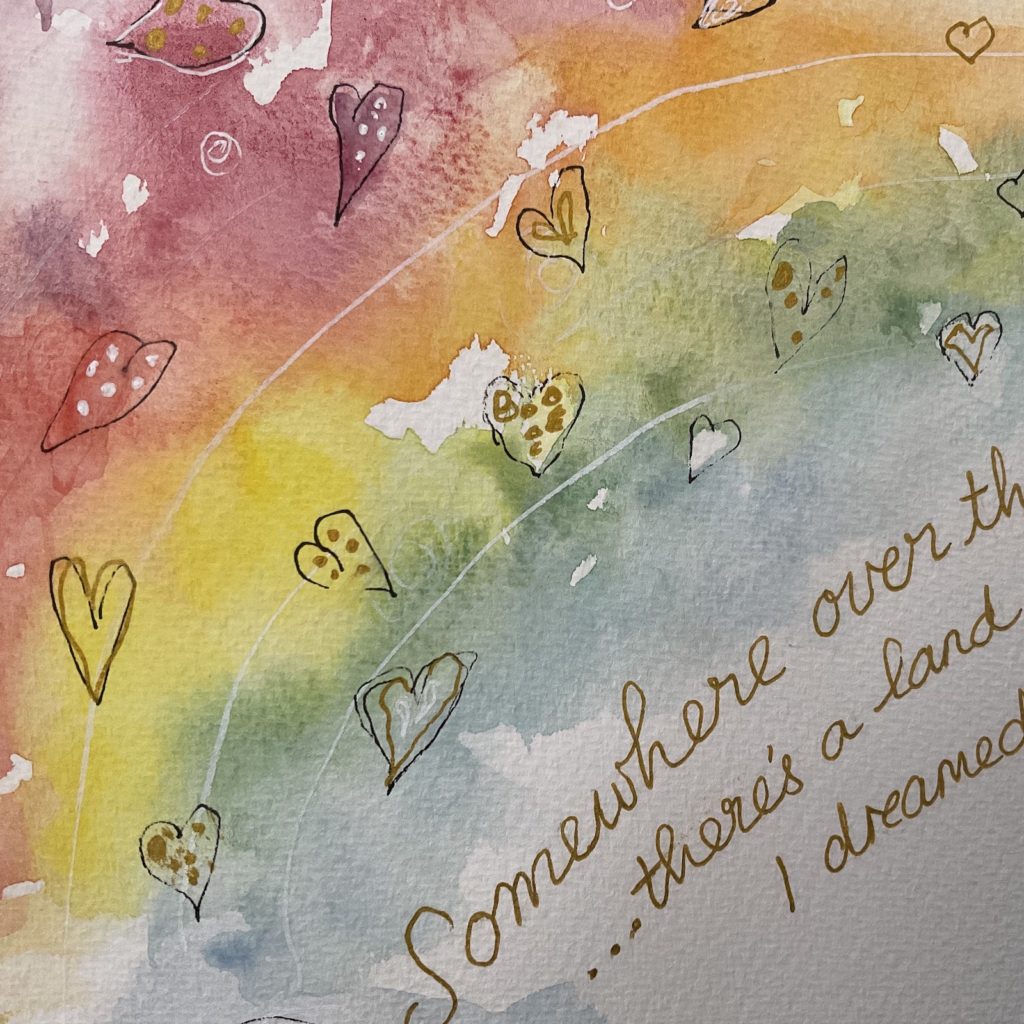 Day 14
Paint a watercolor rose bouquet for your Valentine.
I painted these onese for you, and you can watch here: https://youtube.com/shorts/FpXeuayHfeE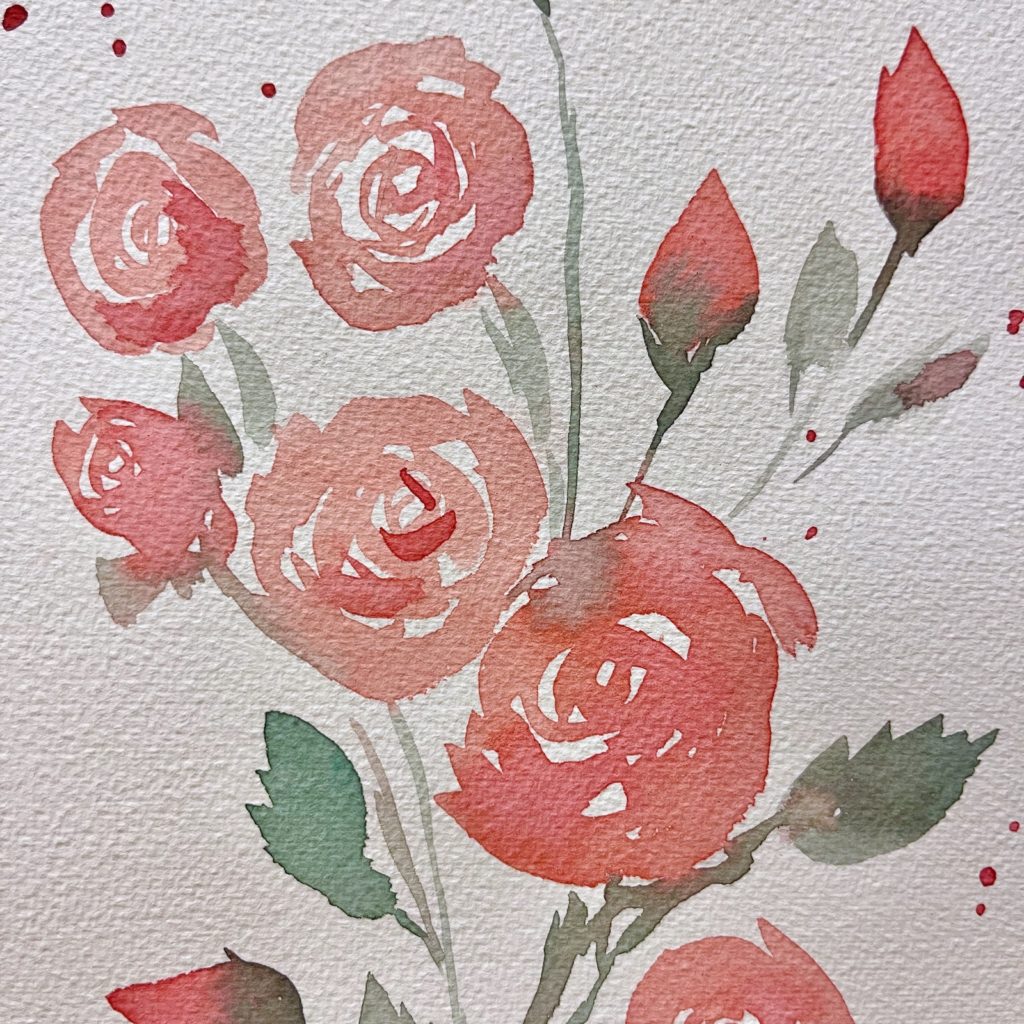 Day 15
Pick out all the greens and blues in your palette and paint waves on the sea.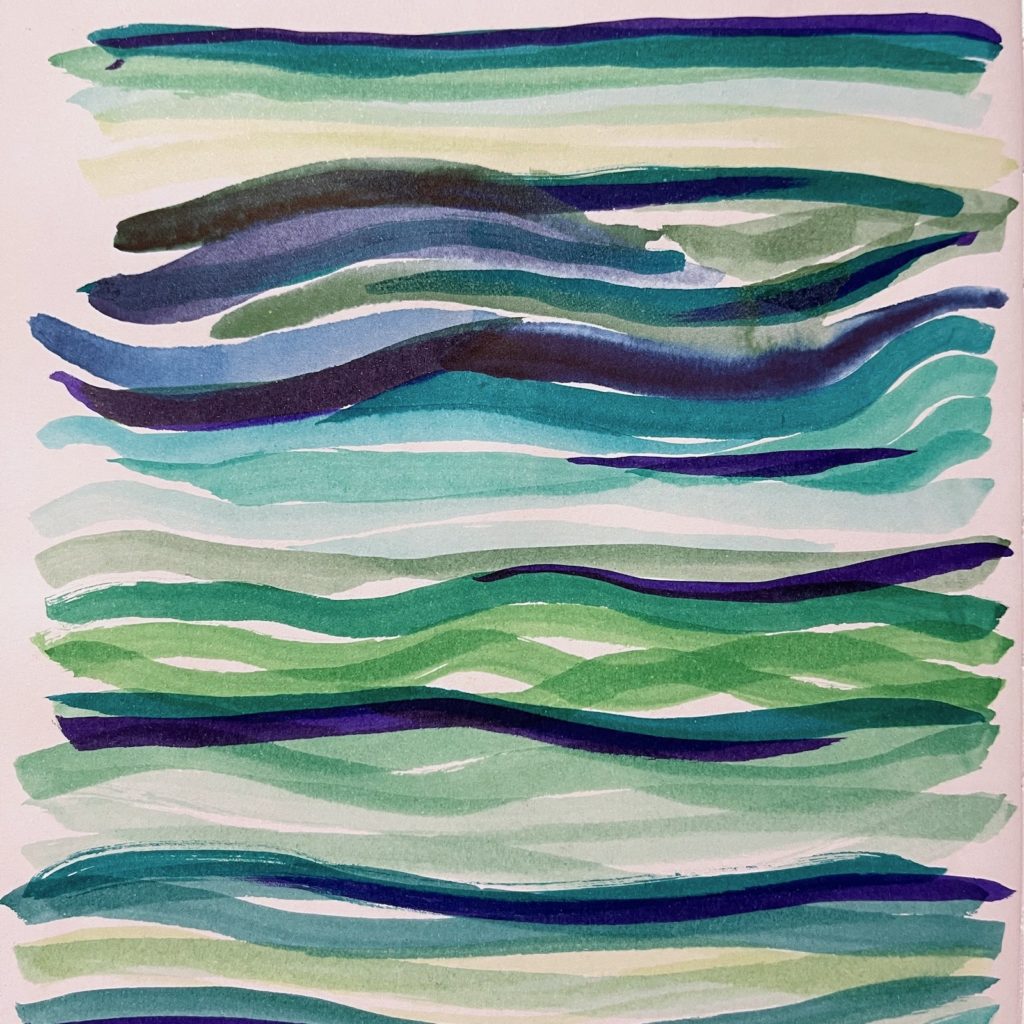 Day 16
Cut an orange or lemon in half. Paint the design you find inside.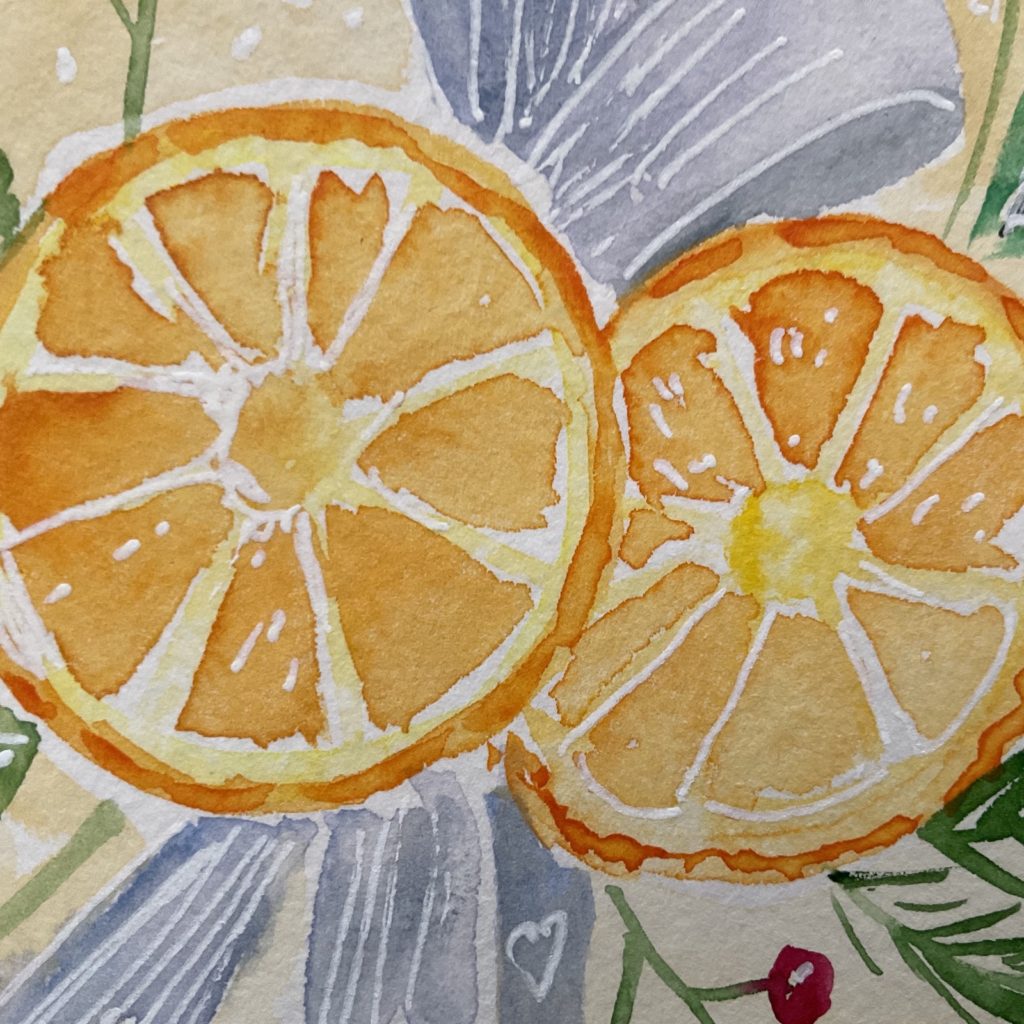 Day 17
Imagine a walk in the park. Paint what you see.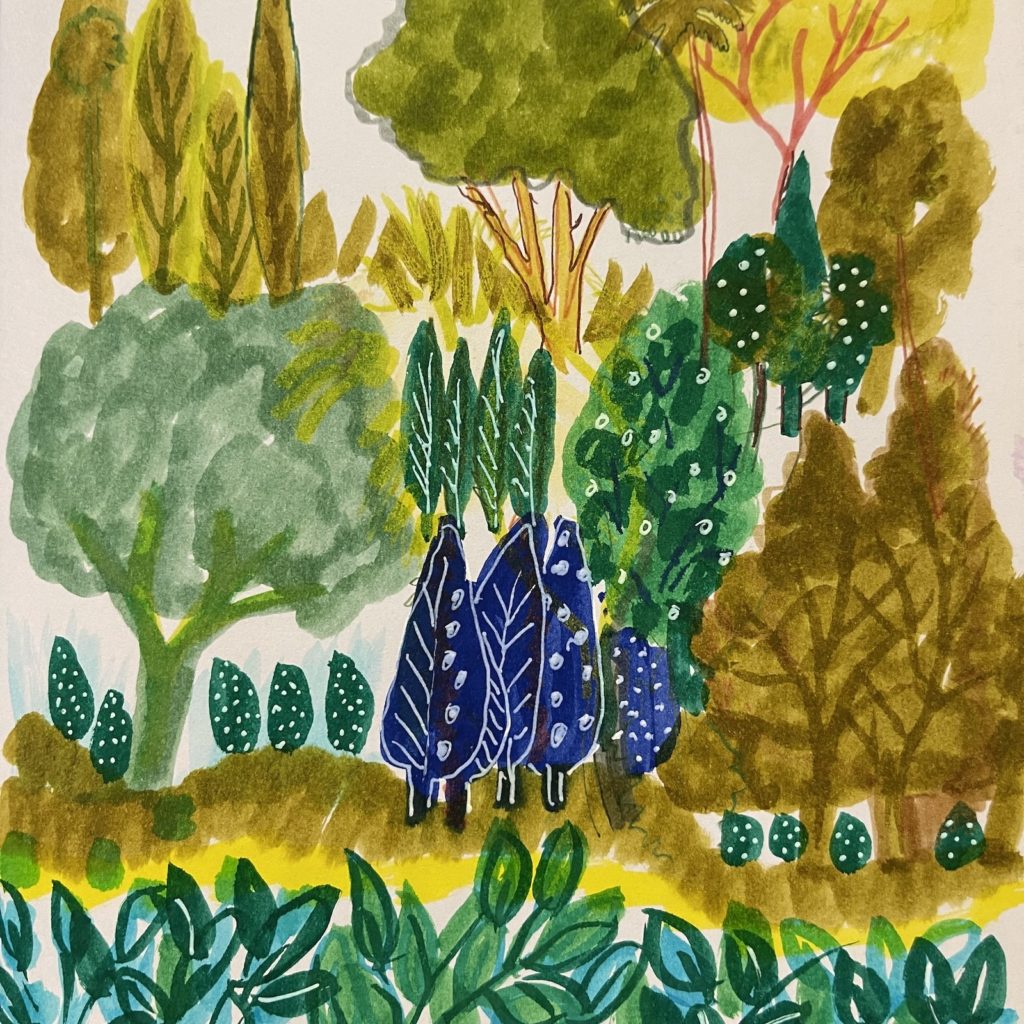 Day 18
Paint vibrant feathers from your imagination.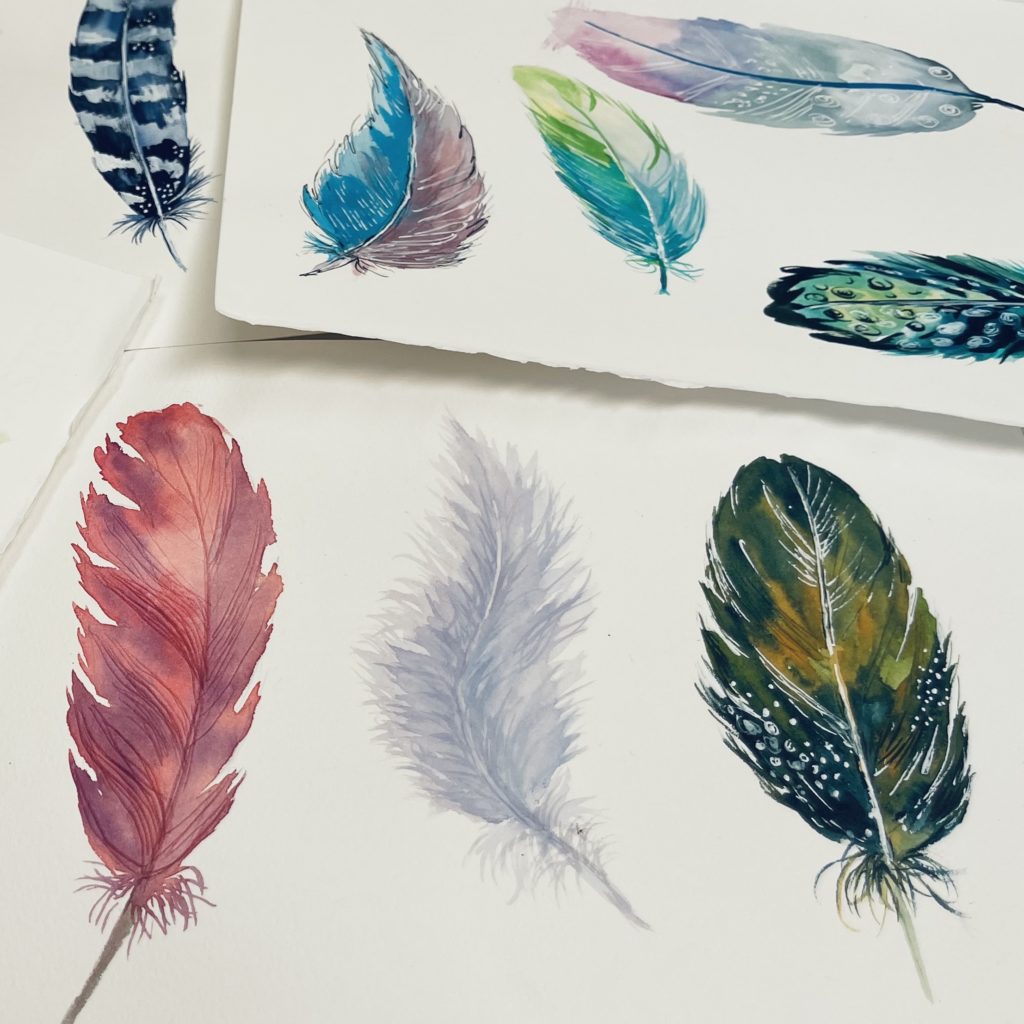 Day 19
Paint the vastness of a sky full of stars.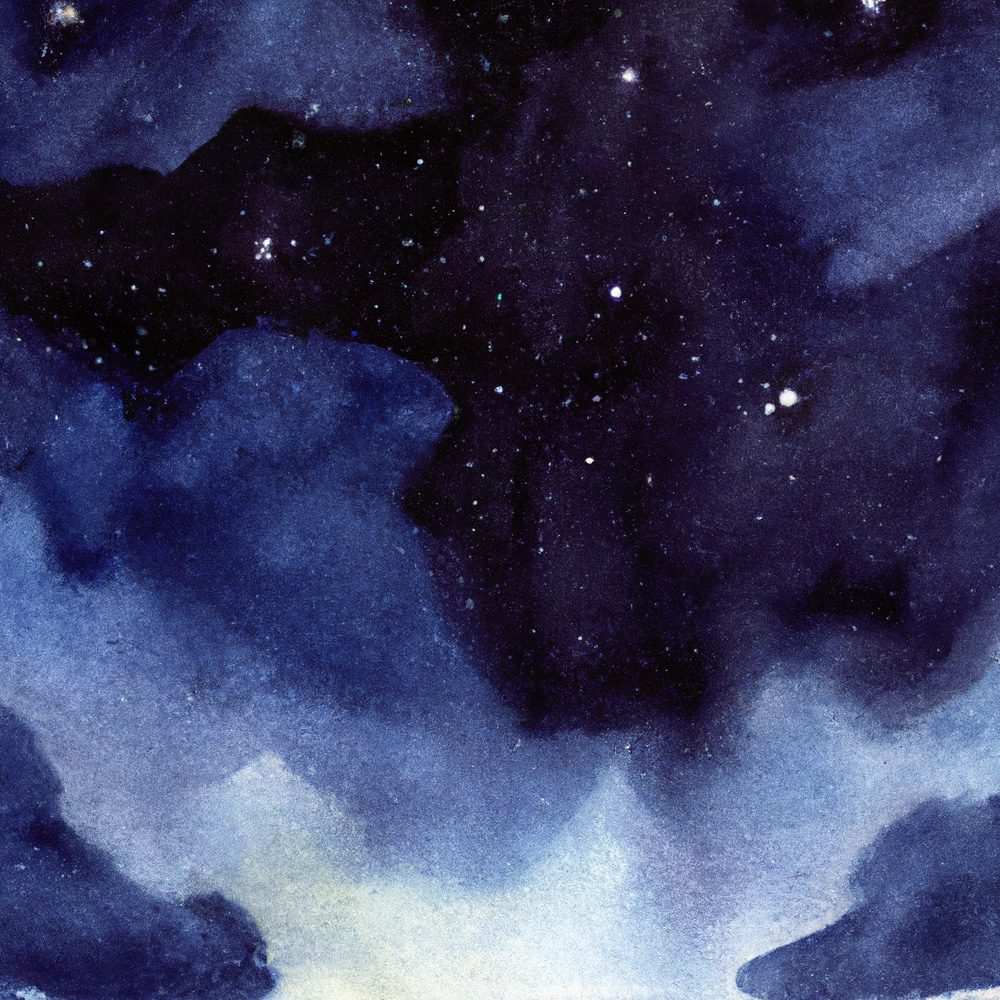 Day 20
Scatter seeds or beans on a plate, and paint them in two colors.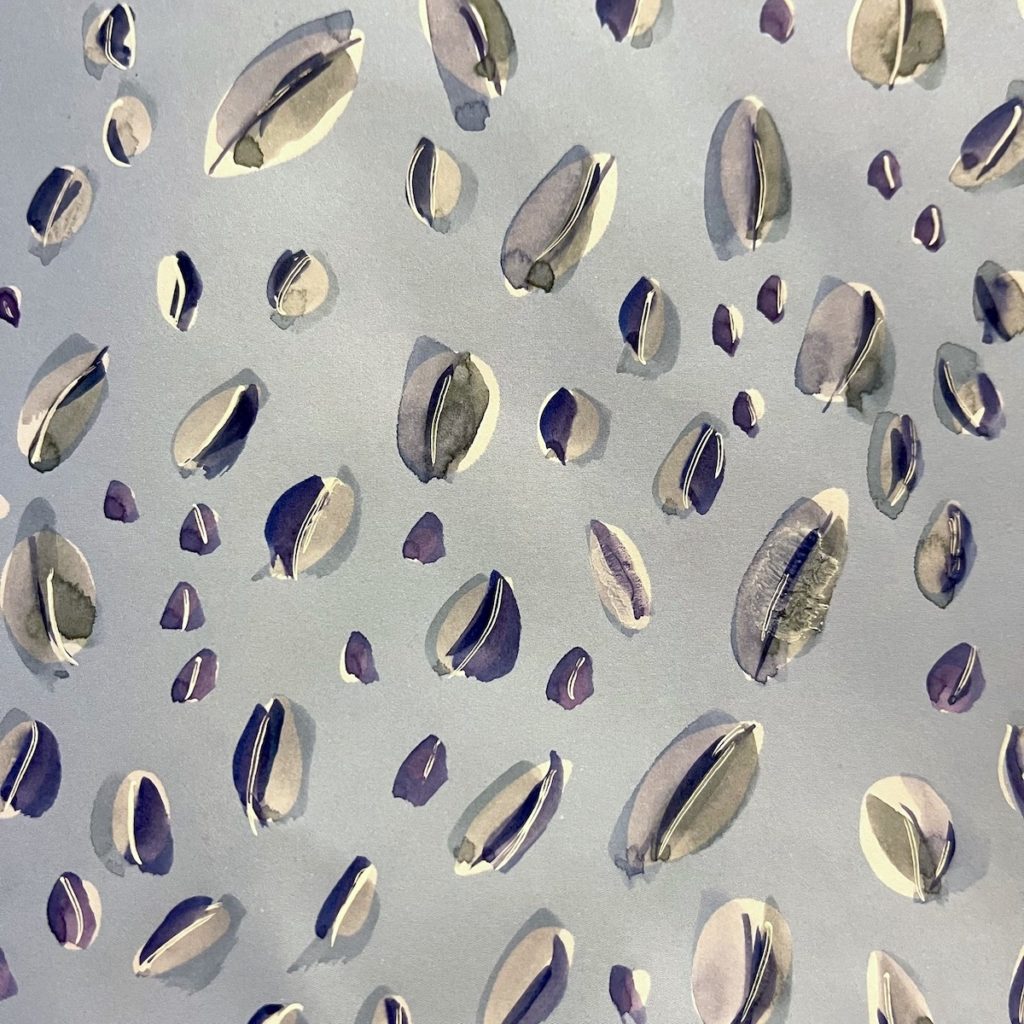 Day 21
Draw a circle. Fill it with flowers.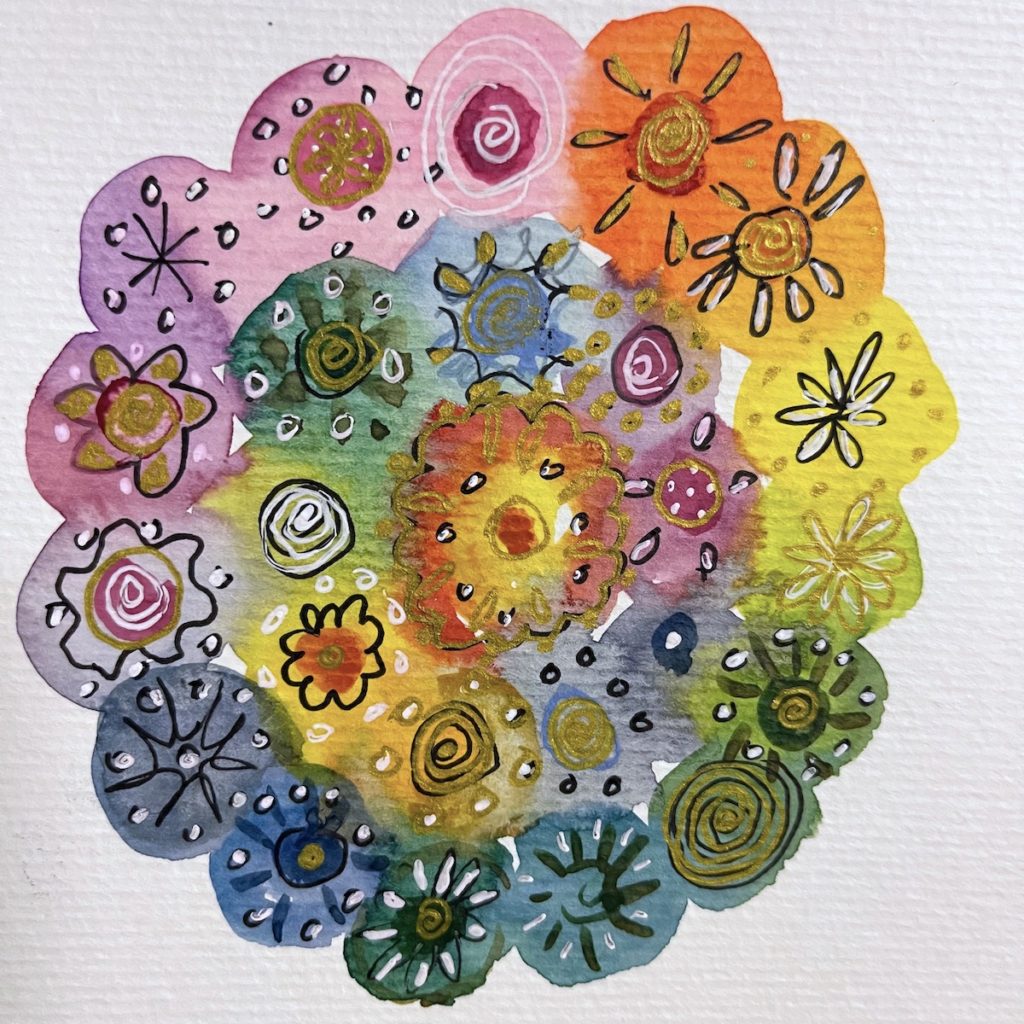 Day 22
Fill a page with sheep.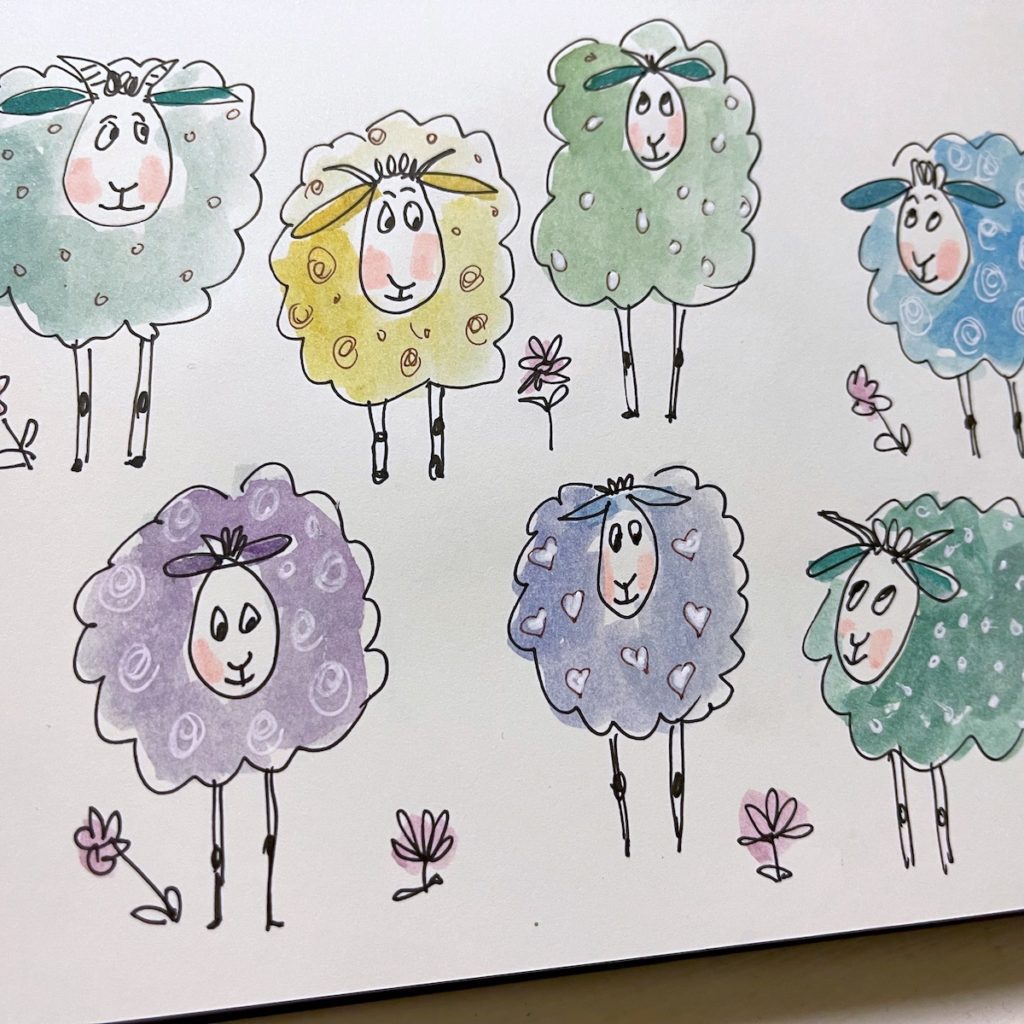 Day 23
Paint random blobs of color. Doodle flowers and leaves on them.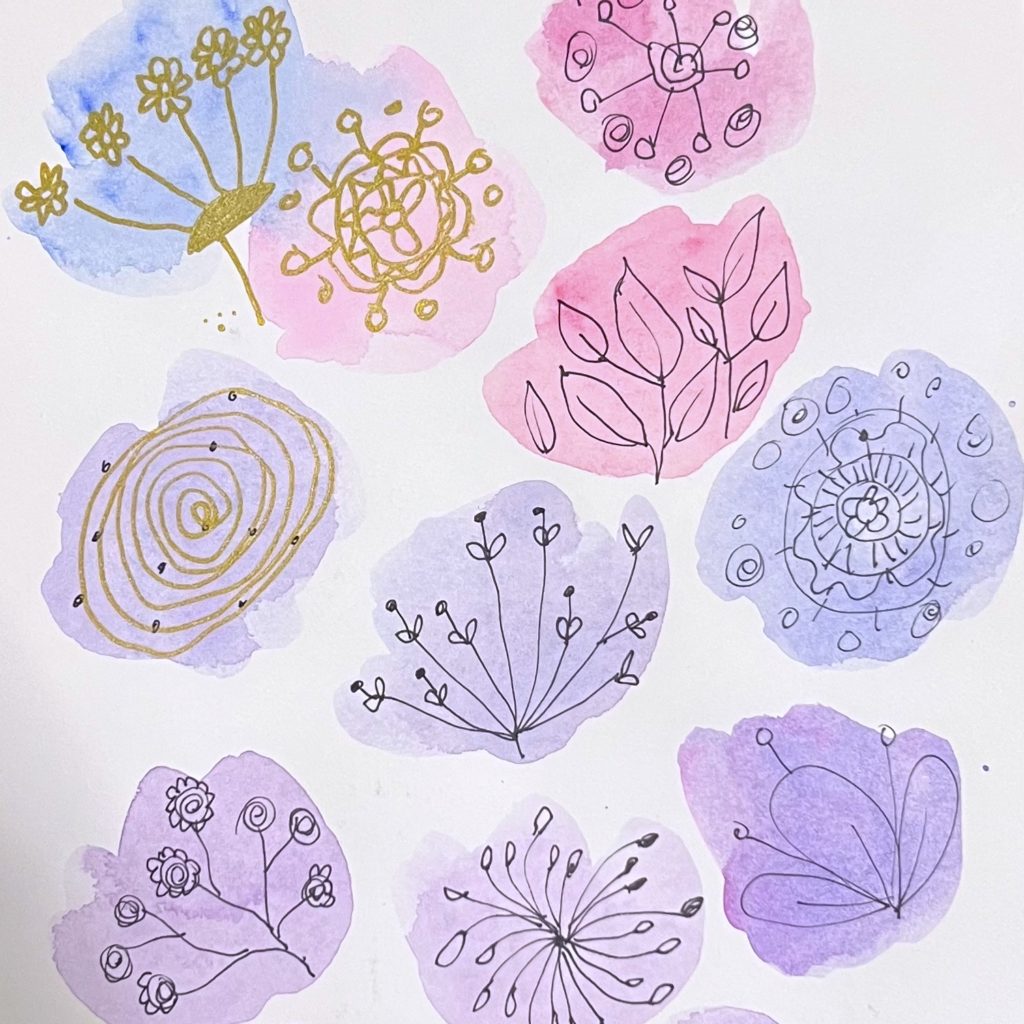 Day 24
Create a design of a page of mixed leaves that you'd like to have as fabric for a pillow / cushion cover.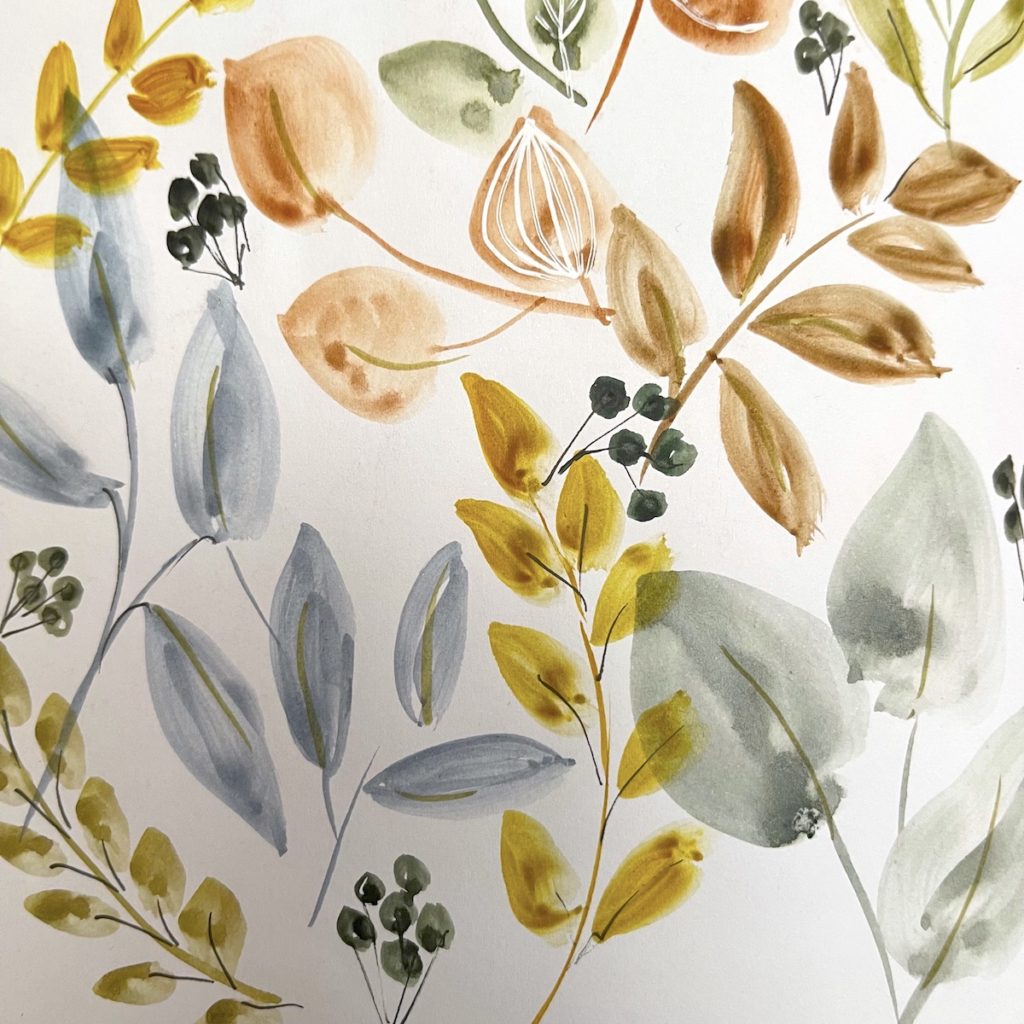 Day 25
Look at a cloud either outside or in a photo. Paint it using any color except blue for the sky, and any color except grey for the cloud.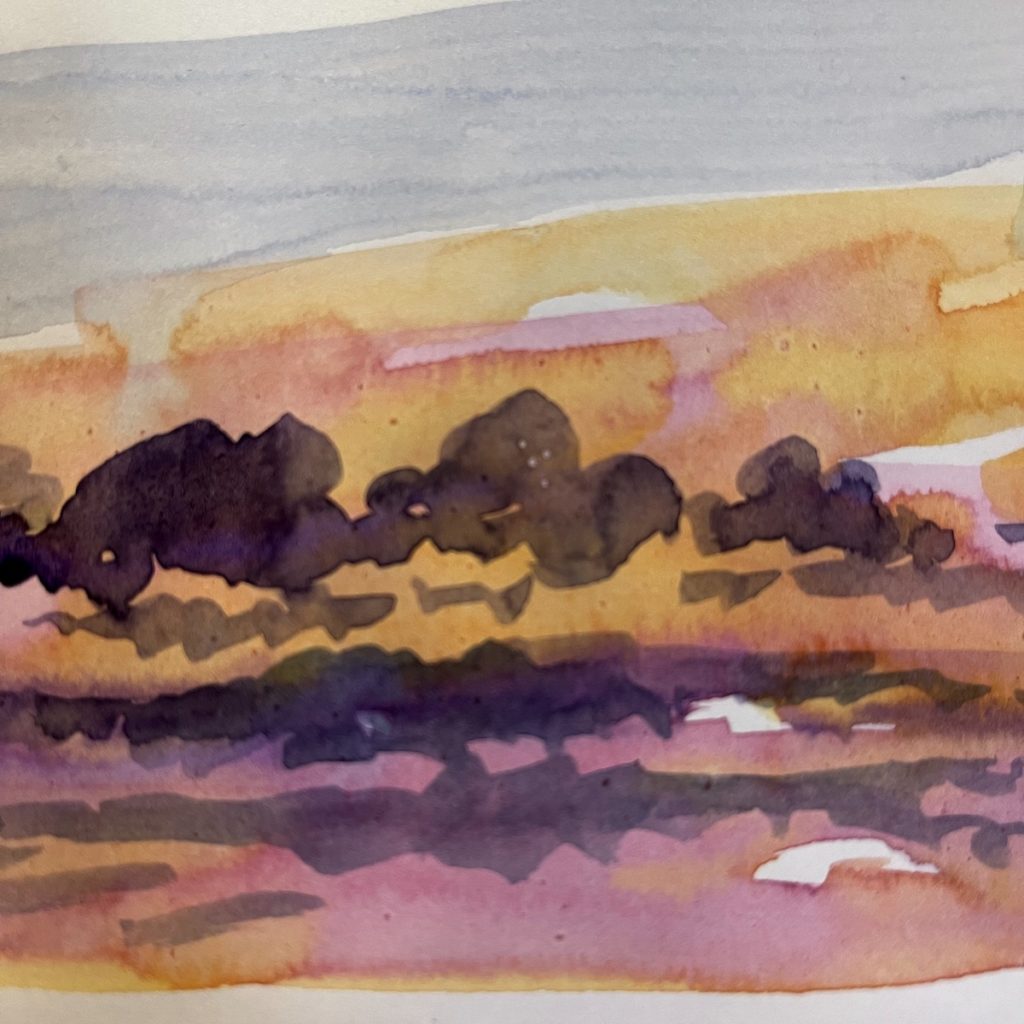 Day 26
Paint a jellyfish on black or white paper.
Day 27
Paint a bunch of tulips with your non-dominant hand, left if you're right handed and right if you're left-handed.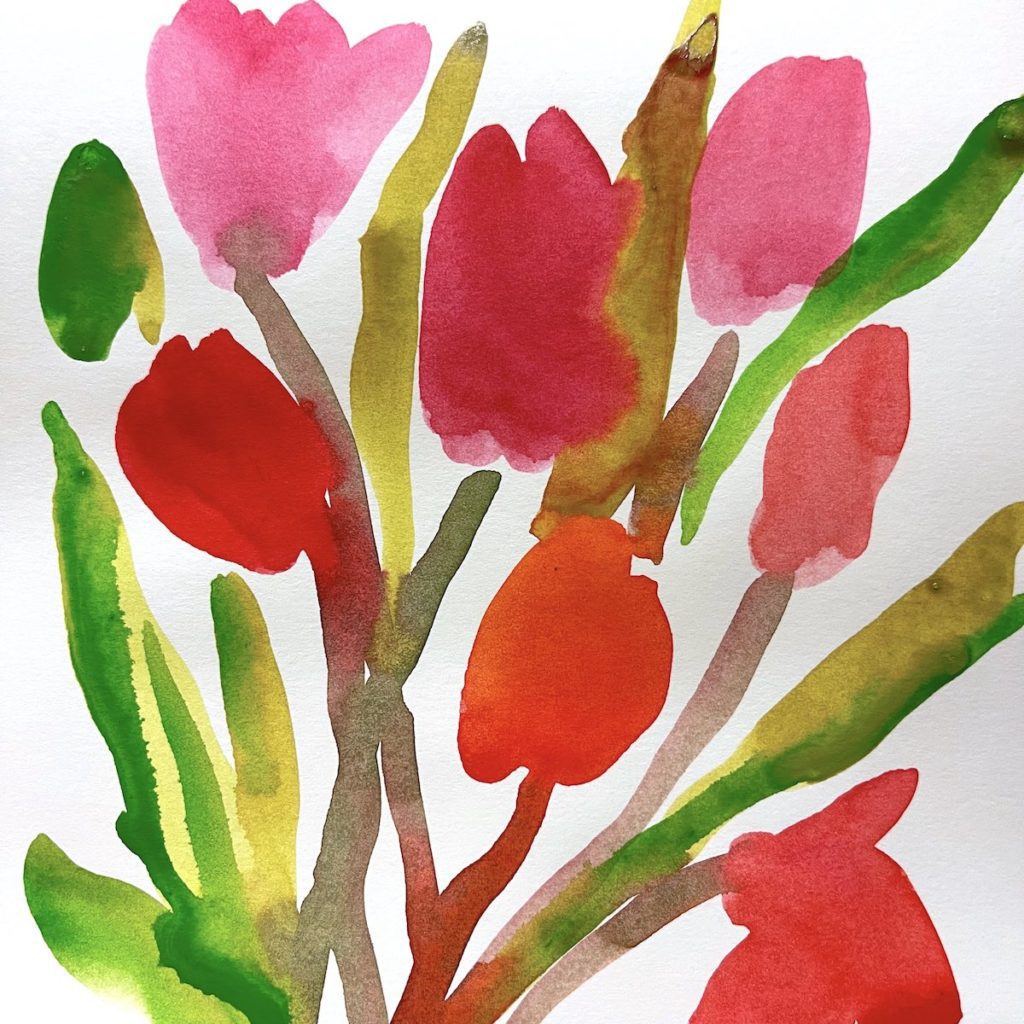 Day 28
Paint a gift from the sea! A shell, a starfish, a sea anemone, a piece of coral… it's up to you.
Here's a tutorial you might find useful: https://youtu.be/aV9kkihf9eI