Along with flowers, birds are top of most watercolorists lists of favorite subjects to paint. And the way to paint them ranges all the way from literally painting every feather on a bird (not my style!) to loose impressionistic renditions of the "essence of bird!"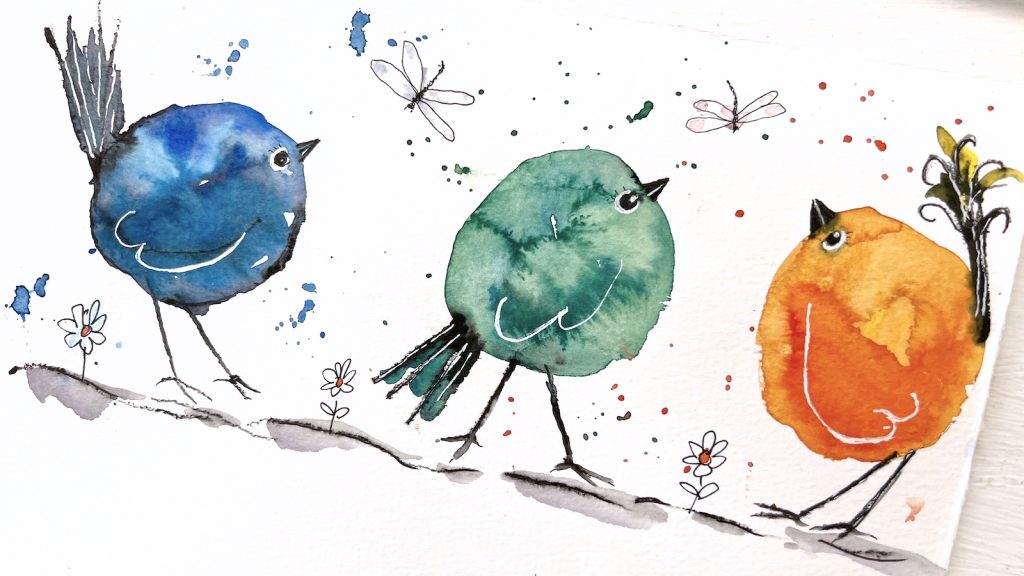 I prefer the essence of bird approach and I also like the mantra "Paint a Bird Today, Keep Depression Away!" Plus, no need for a sketch for this painting, it's do-able completely freehand!
Today we are practising wet-in-wet and water control again and having fun at the same time! I'm doing this painting using Qor paints, which are nice to have when you want to do a painting with strong colors and character. My paper is Bockingford 140lb cold-pressed, from a sheet cut into quarter sheets and eighth sheets which I keep in my drawers beside my painting table. I use an "Alex" chest from Ikea to store my paper. It looks stylish and the drawers are the right size for large sheets of paper.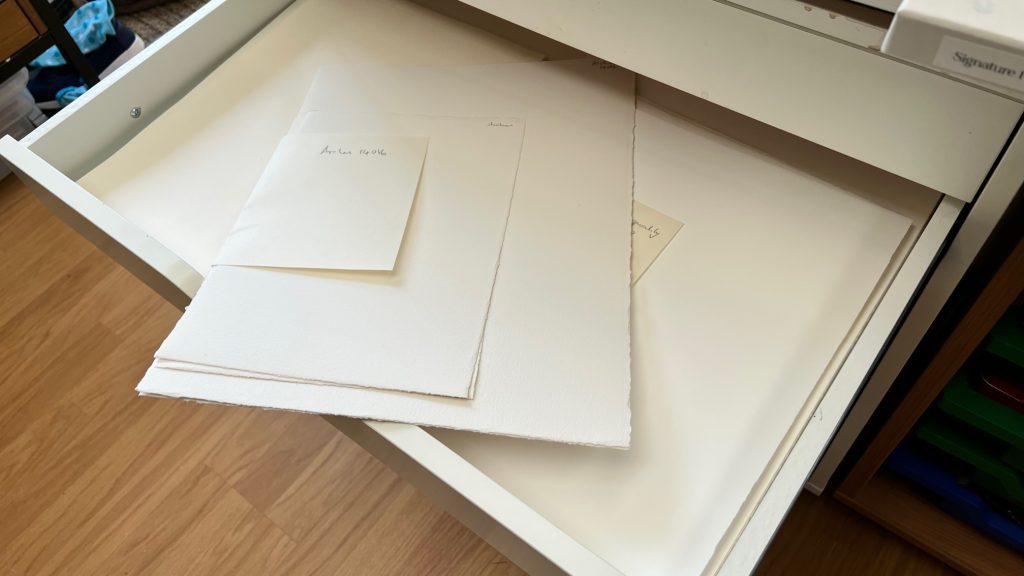 Wet-in-Wet – the essential technique for watercolor mastery
Many of us, myself included, struggle with painting loose watercolors. There are so many things to think about. One of these is the need for using wet-in-wet technique and if you only painting wet-on-dry you will never truly be painting loosely. Here are some detailed photos of the painting in progress.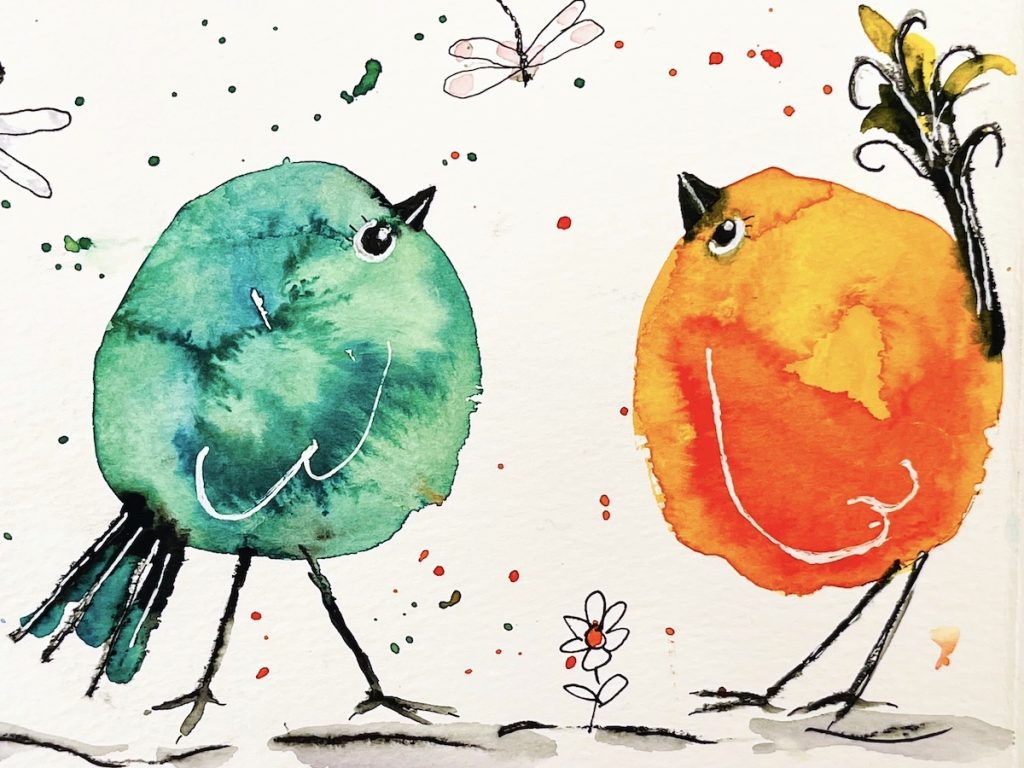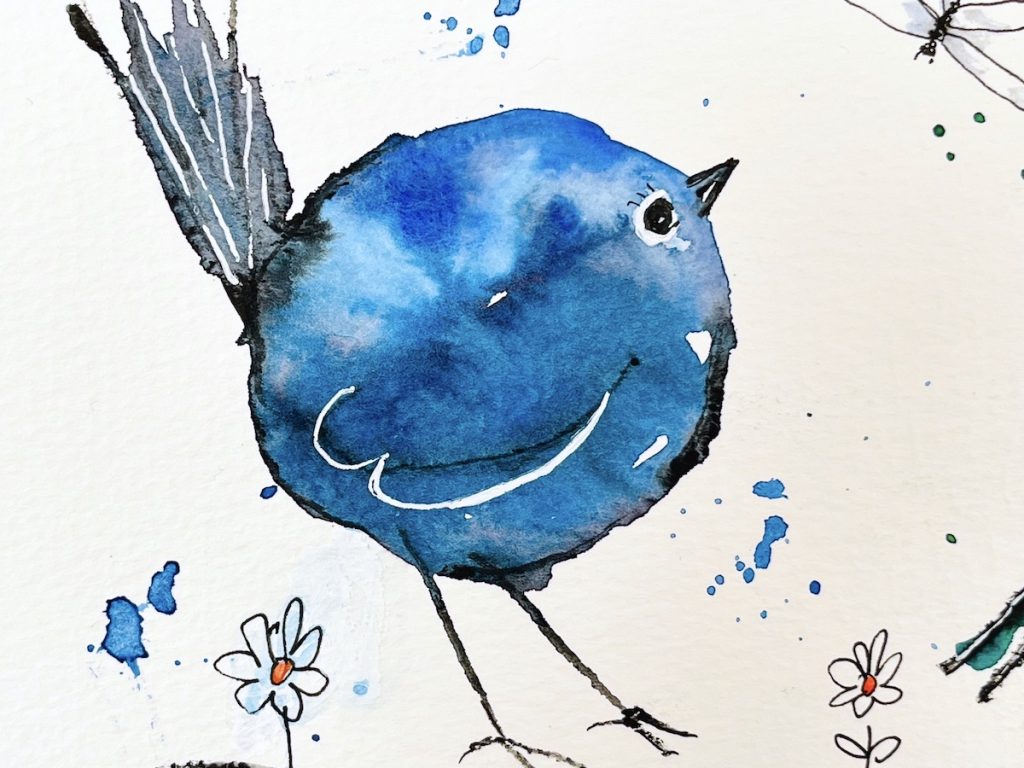 This tutorial shows you how to begin to gain confidence with wet-in-wet and at the same time produce a cute little painting of three sweet birds! It's really easy and ideal for beginners and children alike.
You might also like this video from last month
Materials
Here are the links to Amazon for the materials I used for this painting. If you click on one of our links it will take you to our store and we receive a small commission at no cost to you when you purchase. Or go direct to https://www.amazon.com/shop/dianeantonestudio to see my storefront.
My brush was a Drawell size 14 Golden Round and size 3 Maestro round – both very good synthetic brush from Drawell in Japan. You can order them from Drawell by contacting Mr Maeyami direct. The prices are very reasonable and they ship worldwide at minimal cost.
Other videos you might like