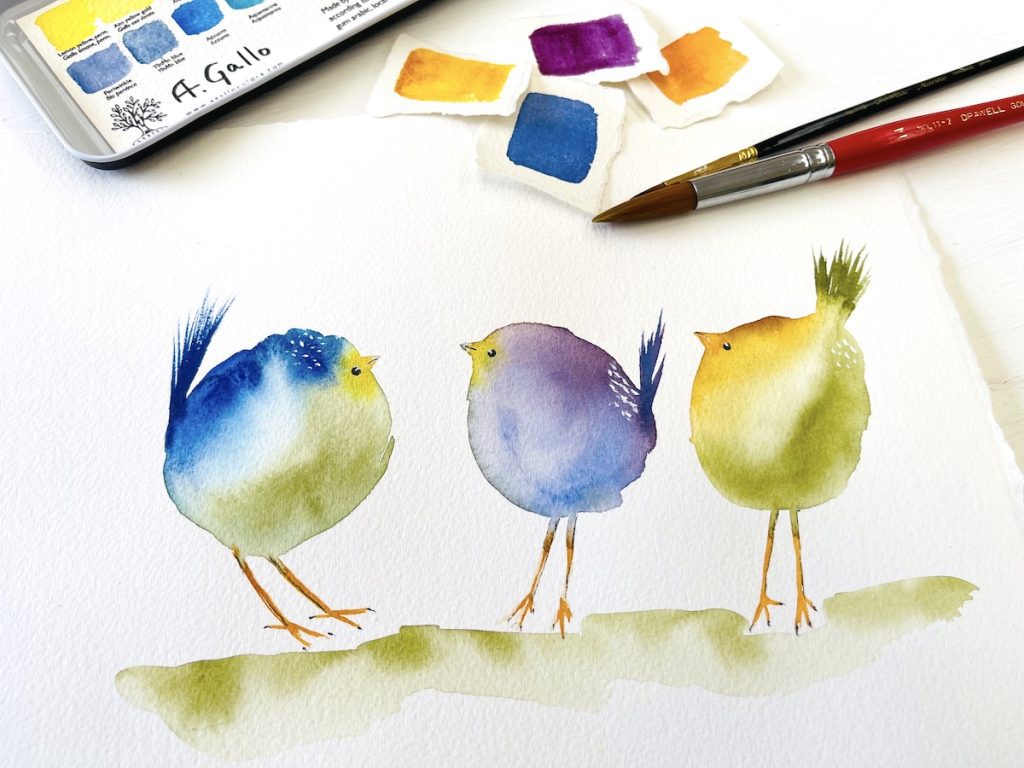 Today we are practising wet-in-wet and water control and having fun at the same time! If you want to succeed with wet-in-wet you really do need a good quality paper, and there is nothing better than Arches 140lb cold press fine grain paper from France – it's widely available online. I buy mine in sheets from Jacksons because that way it is much more affordable. People don't always realise how much they are paying for the privilege of a piece of cardboard and a cover to the ready cut paper. Also the sheets come with a lovely deckle edge, which is nice to have.
I usually cut my paper into quarter sheets and eighth sheets and keep them in my drawers beside my painting table. I use an "Alex" chest from Ikea to store my paper. It looks stylish and the drawers are the right size for large sheets of paper.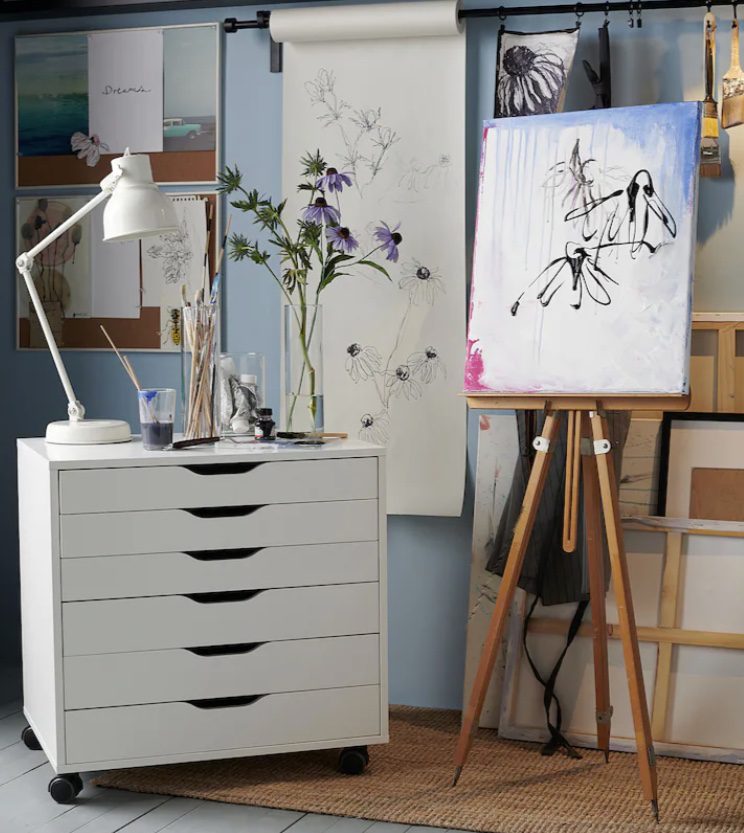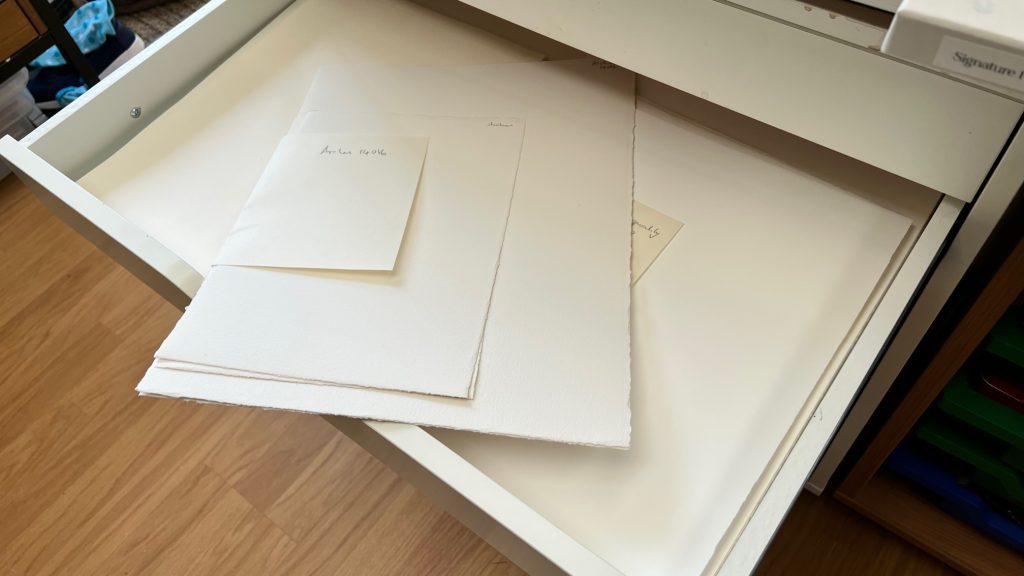 Wet-in-Wet – the essential technique for watercolor mastery
Many of us, myself included, struggle with painting loose watercolors. There are so many things to think about. One of these is the need for using wet-in-wet technique and if you only painting wet-on-dry you will never truly be painting loosely.
This tutorial shows you how to begin to gain confidence with wet-in-wet and at the same time produce a cute little painting of three sweet birds!
Three Cute Wet-in-Wet Birds the loose way – no need to sketch!
Along with flowers, birds are top of most watercolorists lists of favorite subjects to paint. And the way to paint them ranges all the way from literally painting every feather on a bird (not my style!) to loose impressionistic renditions of the "essence of bird!"
All the materials I used for this painting of the Three Cute Wet-in-Wet Birds Loose video are listed in the description below the video on YouTube, and there are full instructions in real time on the video. There are also subtitles in several languages as well as a transcript of the script of the video. Message me if you can't find something you are looking for.
Sketch Downloads
If you want to download my free sketch for this painting Three Cute Wet-in-Wet Birds you can find it here.
Materials
I recommend Jacksons Art for supplies. They are in the UK but their prices are so good it's worth paying their nominal shipping fee. For your first order you will get 10% discount on top of the normal discounted prices they offer. They also have other interesting features, such as expert-written guides to materials and techniques, an annual competition with a valuable prize, free shipping in the UK for over £75 orders, and very reasonable rates for international orders. Click on the image below to find out more.
Paints from Jacksons
I use mostly Winsor and Newton paints, Professional quality. Cotman are also fine for beginners.
Here are the colors I used to paint the Three Cute Wet-in-Wet Birds exercise:
Quinacridone gold https://tinyurl.com/2b53nta5
Cobalt Blue https://tinyurl.com/hrbmjtt8
Olive Green https://tinyurl.com/pskenpvk
Pthalo Blue https://tinyurl.com/8h56s66f
Winsor Violet https://tinyurl.com/d28dpu5h
Cadmium Orange https://tinyurl.com/csfb75dn
Other materials from Jacksons – click on image to go there!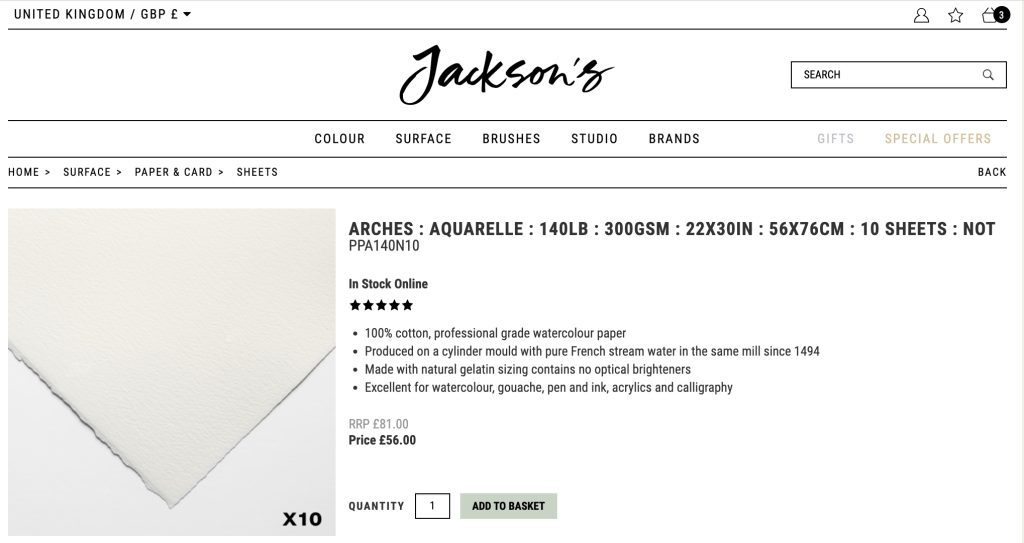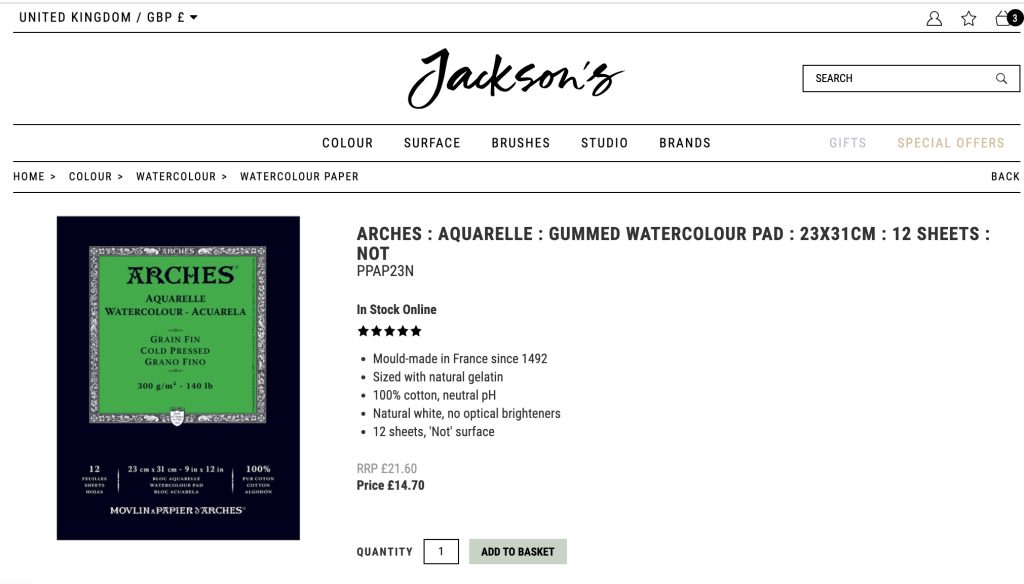 I also use Amazon for a lot of my supplies
My brush was a Drawell size 14 Golden Round and size 3 Maestro round – both very good synthetic brush from Drawell in Japan. You can order them from Drawell by contacting Mr Maeyami direct. The prices are very reasonable and they ship worldwide at minimal cost.
Other videos you might like