I'd squeezed out a lot of indigo for the previous painting I'd done, and rather than let it dry and possibly go to waste, I decided to use it on a project I'd been back-burnering for a long time – some starry sky bookmarks.
Maybe it was because I'd just watched "Don't Look Up!" and comets and stars were on my mind, but the juicy dark blue was irresistable!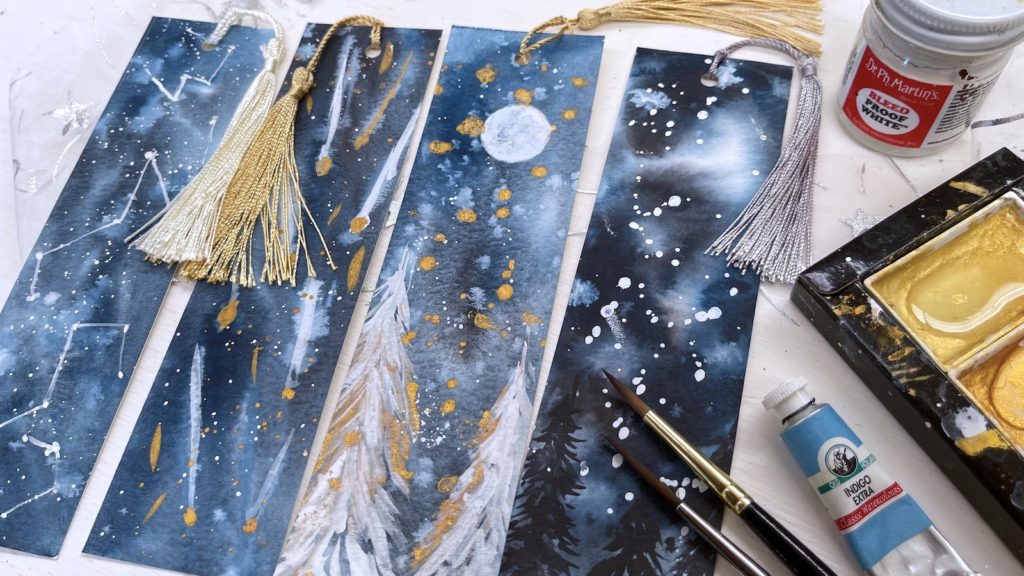 Materials
For this painting all my materials came from Jacksons Art in the UK. They send worldwide and offer some fantastic discounts on all their huge range of supplies.
Click below to visit their international store or on each item to go direct to it: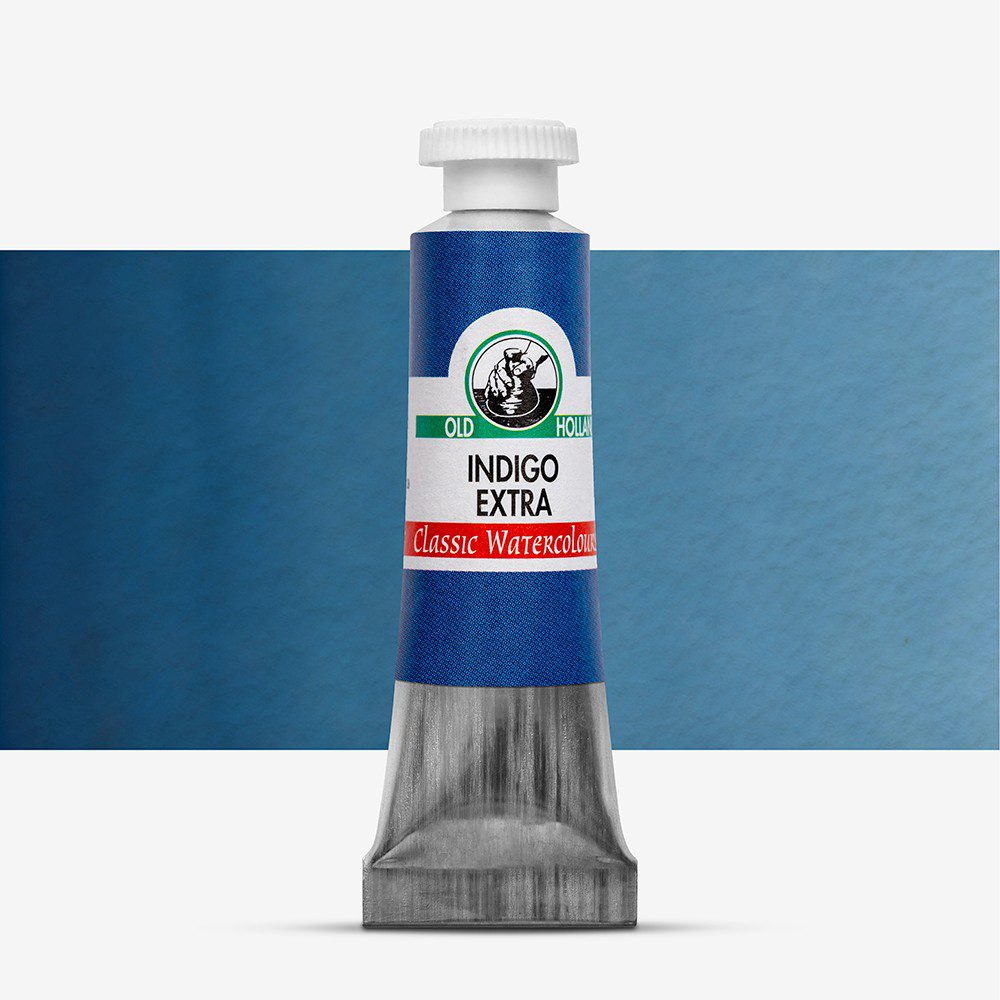 Old Holland Watercolors are made in Holland according to very old traditional techniques. Their paints are pigment rich, light-fast and beautiful to paint with, as well as being reasonably priced. They have a very large range of colors, and this Indigo Extra is a lovely night sky blue.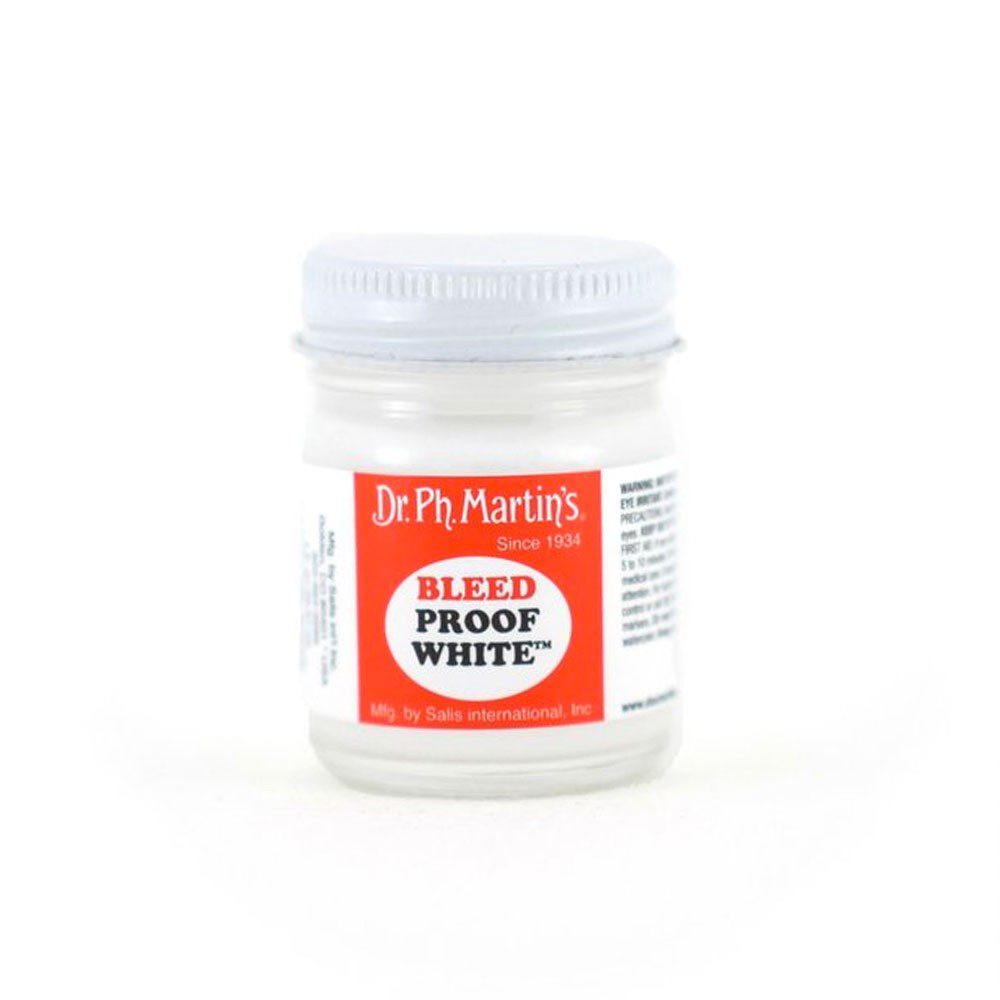 Dr PH Martin's bleedproof white is a totally opaque white paint that can't be bettered for coverage and durability. A jar will last a long time and this is one of my favorite investments I made this year.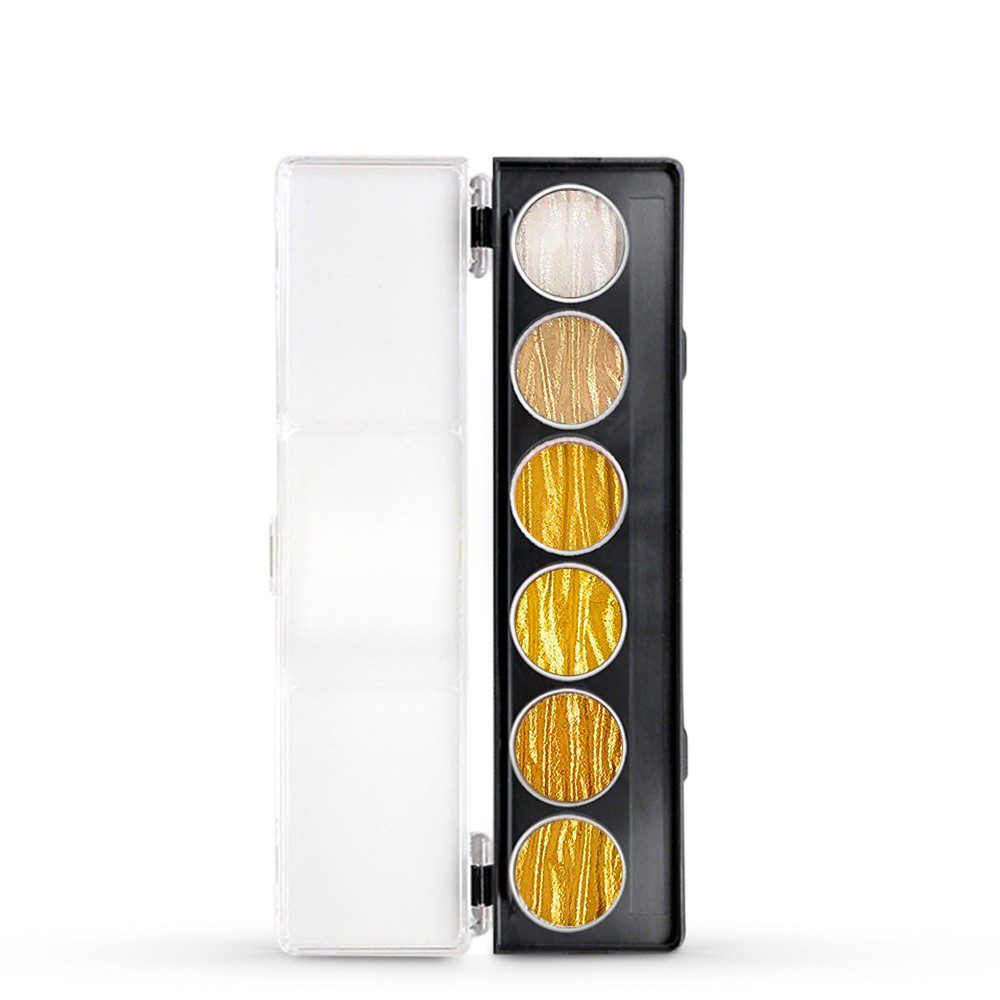 Coliro Finetec pearl colors are perhaps the best on the market for gold and silver paint. They are very shiny and cover well, and the silver is surprisingly intense – ideal for Christmas stars!
Watch the video now!