by Diane Antone
I have been painting trees in watercolor for many years. It has been an almost lifelong passion of mine, but the roots (excuse the pun) go back to around 1987 when I started to pick up my childhood hobby again after a considerable break while I had a young family.
At that time I was studying to become a teacher, and I had a strong interest in Waldorf Education, as developed by the anthroposophist Rudolf Steiner and my children were at a Steiner School in Canterbury. I was attempting to complete the training for becoming a Waldorf teacher also. This involved doing a lot of painting in the wet-in-wet style and also veil painting which is unique to anthroposophy.
I later spent a year or so in Germany studying painting and the main subject for these paintings was trees and nature. I do believe that my interest in painting from nature started at that time. I hope that this little gallery of some of my old work – both anthroposophical and traditional – is of interest to you.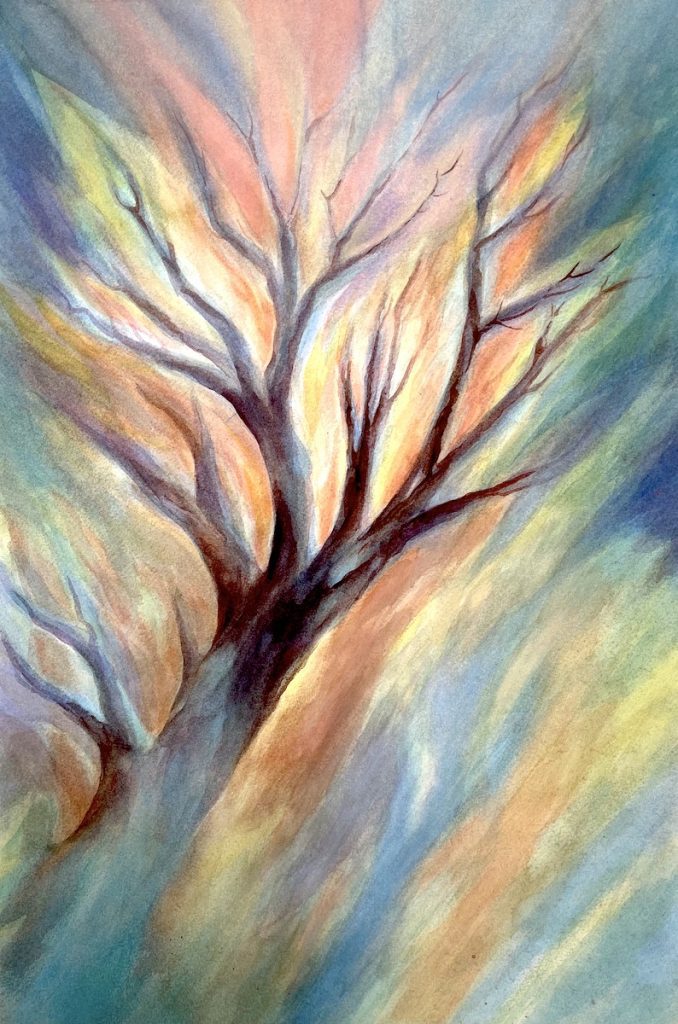 Tree inspired by Anthroposophical Art
This tree was painted in 1989 in southern Germany near Lake Constance. It consists of many layers of watercolor paint and took many days to complete. For this type of painting nothing but the best paper is required, and it was done on 140lb Arches paper and measures about 12 x 20 inches. We used Stockmar paints in the primary colors only.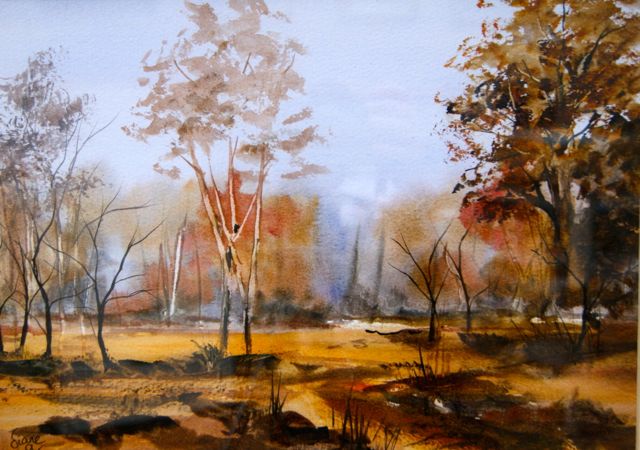 Autumn Landscape with Trees
I had just discovered the intense color of Quinacridone Gold when I painted this landscape around 2003. It reminds me of my idea of Australia, a country I have never visited but which I imagine as burning hot under the sun.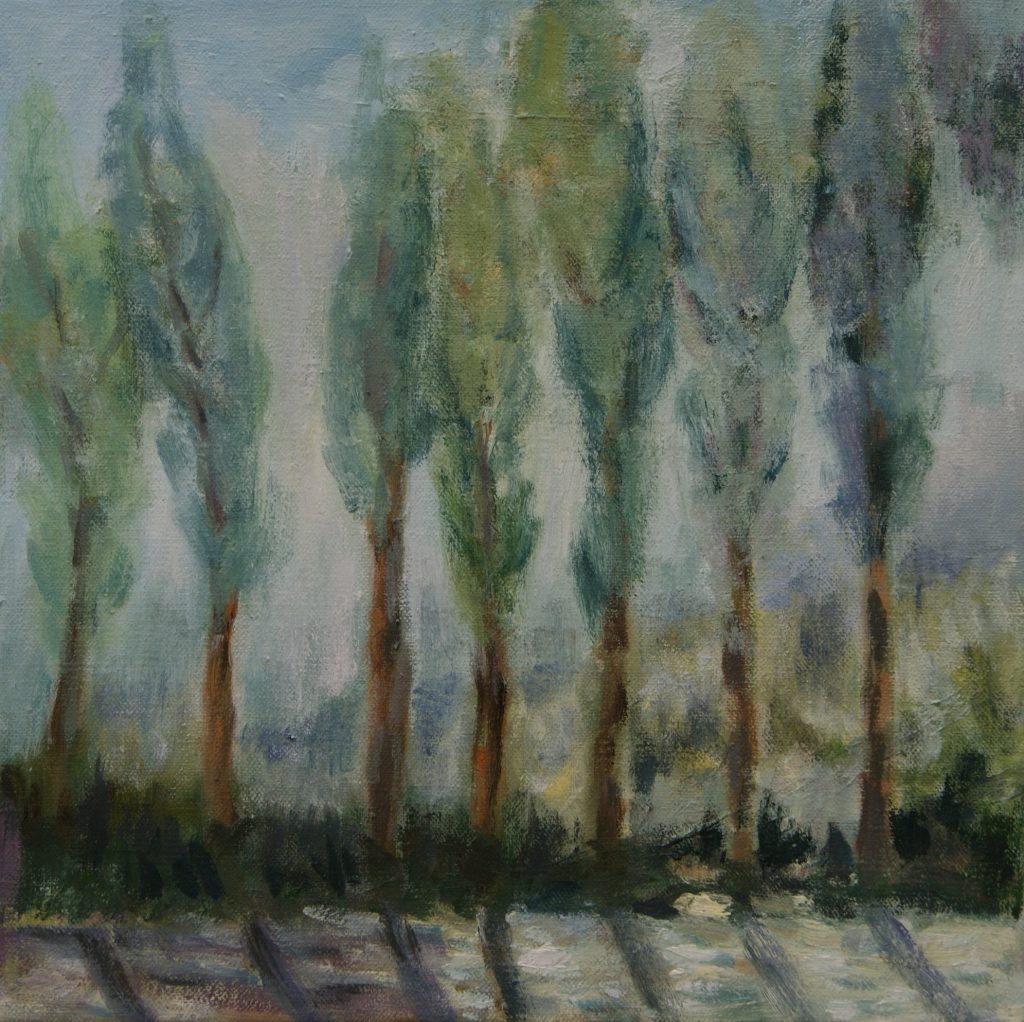 French Poplars
This is an oil painting which I did when I went to live in France, embodying some of the principles I'd learnt, as well as trying to incorporate some of the ideas of the Impressionists.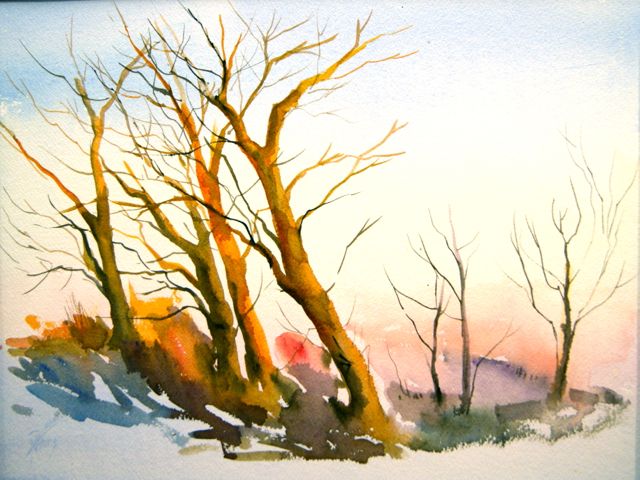 Winter Trees
This is a watercolor done in about 2008 which was inspired by seeing the cold winter light reflecting on the bare trunks and branches of some trees I saw at a stopping place on a motorway in France.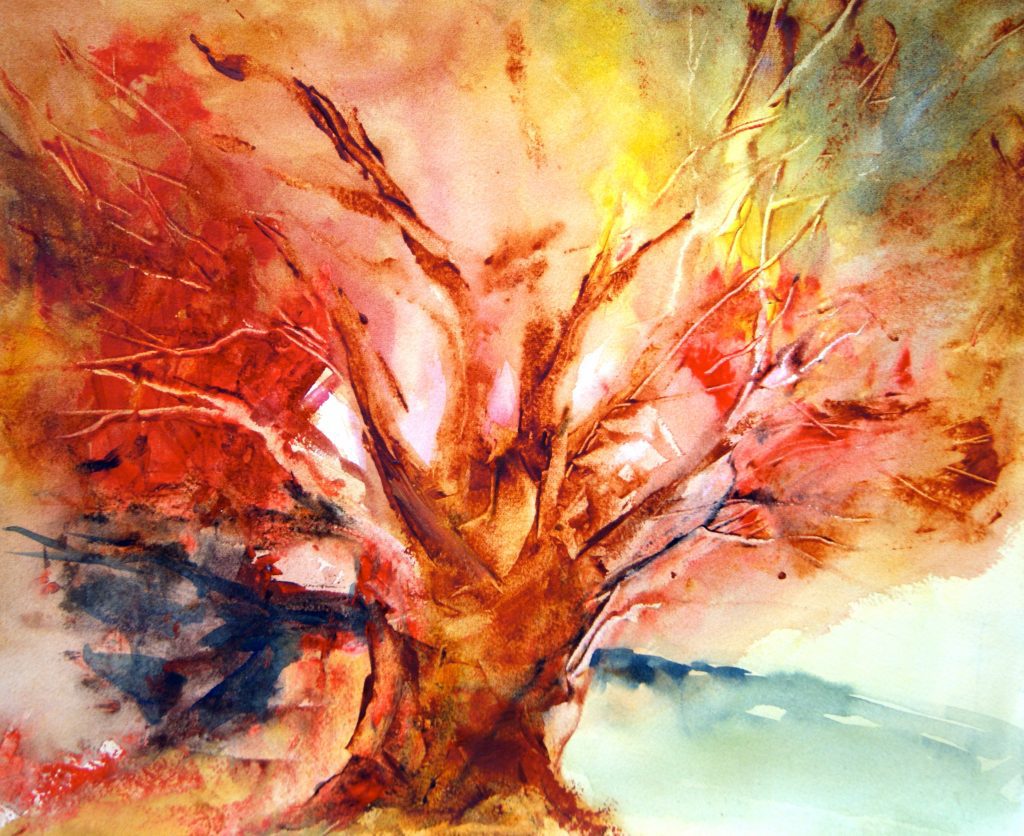 Fire Tree
This tree expresses my feelings of frustration and anger at the time I painted it when I was going through a difficult period in my life. I do think that painting trees in watercolor helped me to deal with emotions which otherwise might have overwhelmed me.
How to Paint a Tree
Here's a video you might find interesting. It's a wet in wet tree with a calligraphic method of painting the trunk and branches.
Painting Trees in Watercolor
Check my blog often for more examples of trees I have painted over the years and more recently.