Butterflies are one of the most popular subjects for watercolor painters and the reason is clear – they can let you give free rein to your imagination, and allow you to make up whatever patterns and designs you wish! A scroll through Pinterest will reveal literally hundreds of thousands of versions of butterflies! Here today I am just painting simple wet in wet blue butterflies, as I use the process as a meditation to reflect on life and its slings and arrows.
Materials for Painting Easy Loose Blue Butterflies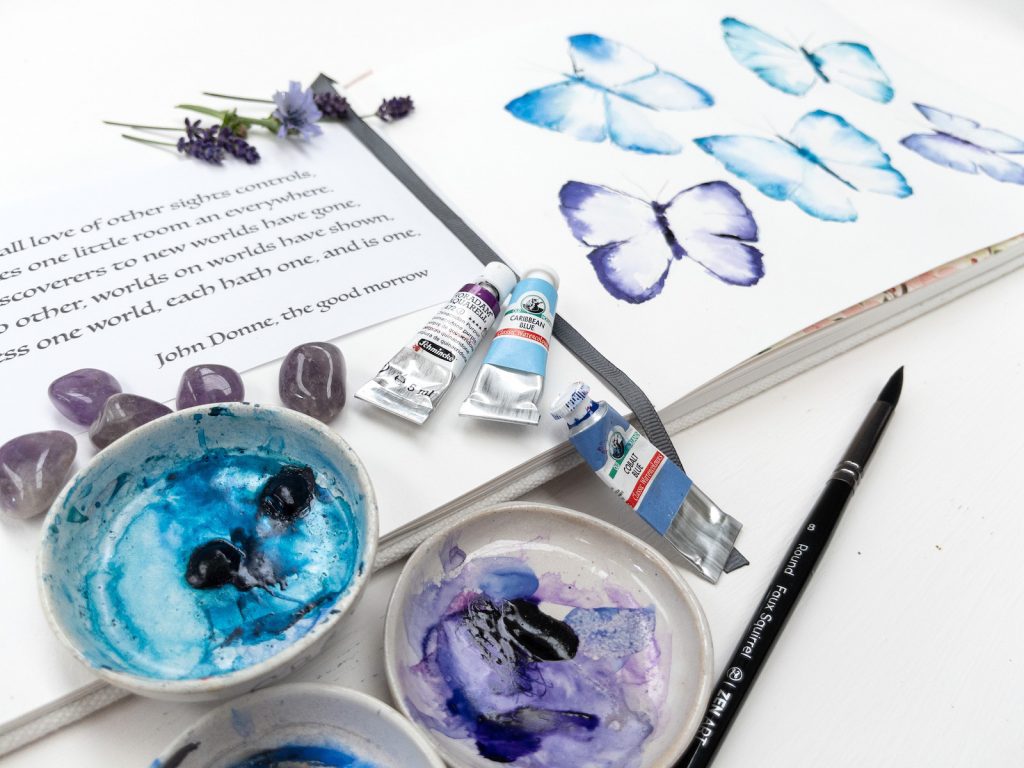 For this painting I have avoided any attempt to depict a particular type of butterfly but have focused on the colors. I used a selection of bright blue and violet pigments for this painting, including cobalt blue and dioxazine purple.
I did a quick loose sketch first, which is available for you to download for free from this website – just go here to get the ones you want. If you want to begin painting easy loose blue butterflies without worrying about doing your own drawing, the downloads are very useful and save a lot of time and trouble.
I painted these butterflies in my Etchr sketchbook, on the lovely 130lb watercolor paper they fill it with. Here's a link to the Etchr sketchbook on Amazon.
I used my Black Tulip round brush from ZenArt. ZenArt have a very nice set of 6 brushes including flats and rounds, a cats tongue and a rigger, for a very reasonable price. Take a look at it here on their website. They are also available on Amazon too.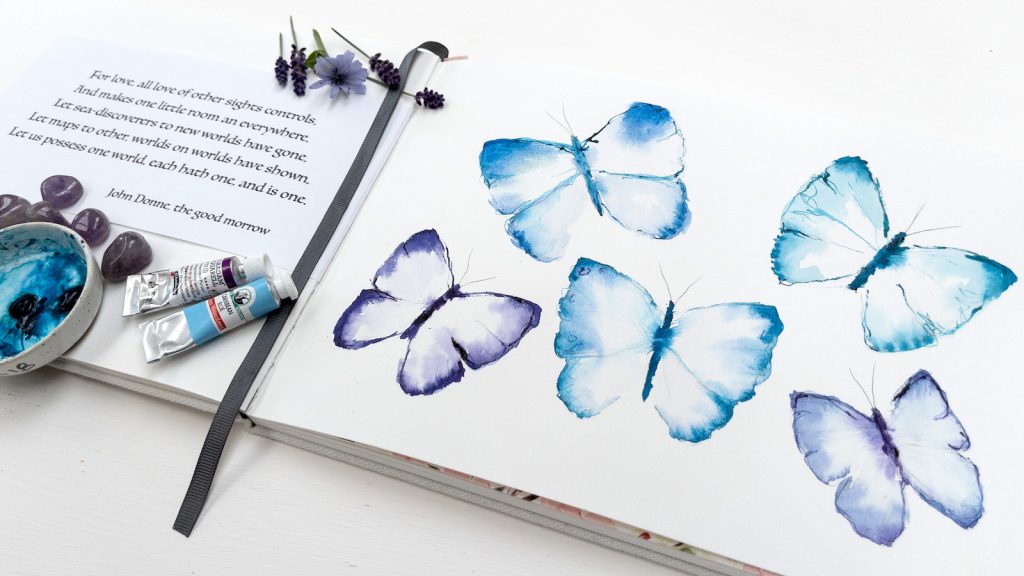 Here is the video which goes along with this painting. I hope you enjoy giving it a try!
NEW Hummingbird Mugs
New to the site are these gorgeous Signature Hummingbird Mugs which you can order directly through the website by clicking here: They are supplied by Printful and are in two sizes, 11oz and 15oz, and are high quality ceramic with dishwasher proof printing on them.