A kind and generous YouTube subscriber and customer kindly sent me a lovely gift of a set of Alina Gallo handmade Italian paints, which I am trying out for the very first time in this painting. What better to test Italian watercolors than a little Italian landscape! This is a distillation of the iconic Tuscan or Umbrian landscape, and as these paints are actually made in the birthplace of St Francis, Assisi, which is in Umbria, I felt it would be appropriate.
Here is the link to the website where you can find all the A. Gallo paints and brushes. Alina Gallo is a proficient artist.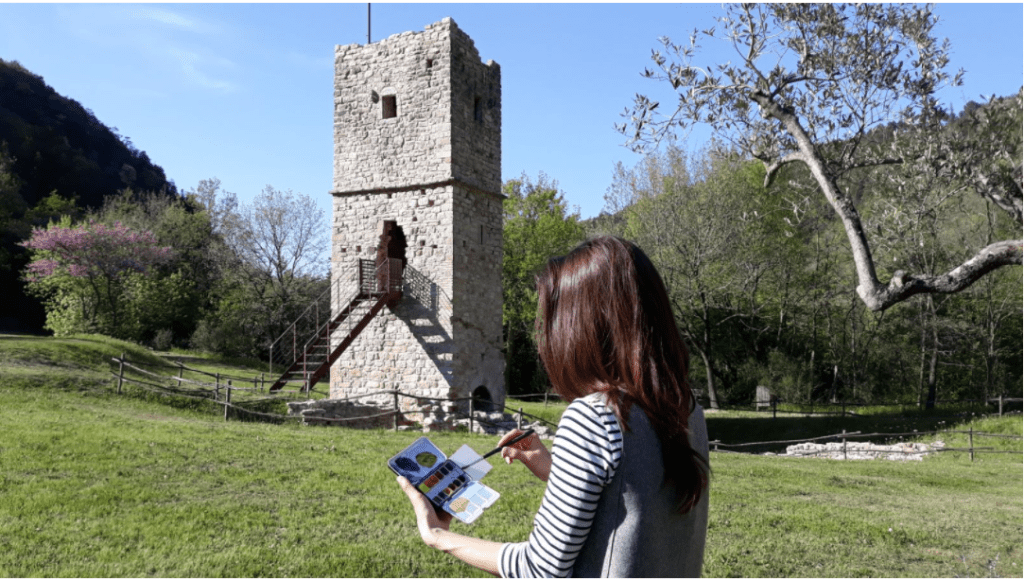 Here's a typical Italian scene with a paintbox just like mine being used by the artist.
Materials used for the Italian Landscape
I used a sheet of Arches 140lb watercolor paper from my block which was kindly sent to me from California – the very last sheet! You can buy a pad like mine from the link below on Amazon. I used the brush that came with the paint box, and also a ZenArt Black Tulip no. 7 round.
Click on the right to visit the A. Gallo Instagram page where you can find out more about their products.