How about this little Home Sweet Home landscape to use as the jumping off point for greetings cards? Ideal for a New Home or First Home message, which you can personalise to include all the features of the home of the person who is going to be thrilled to receive it! And no need to worry about perspective!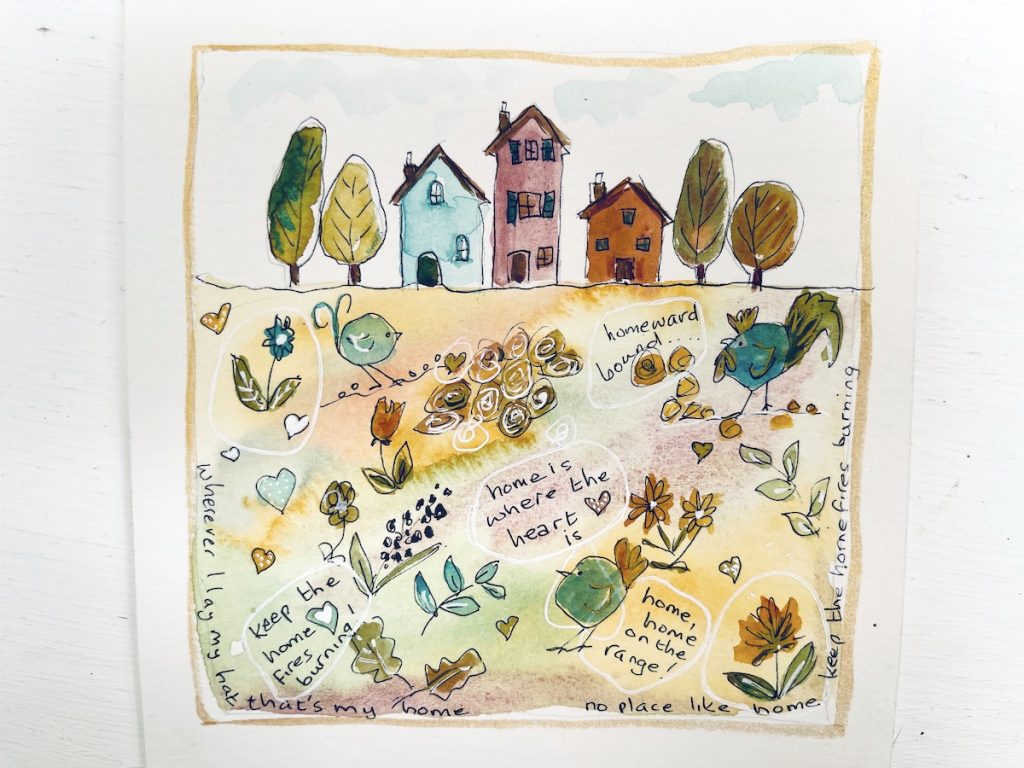 The great thing about this little painting is that it can be personalised in so very many ways! Change up the embellishments to suit your style or the preferences of the intended recipient of the painting, alter the color scheme and make the details represent the mood you want to convey!
Let's Experiment!
Here are two versions of this painting. I tried out various embellishments which didn't make it to the final version, and I experimented with ink versus white and gold designs.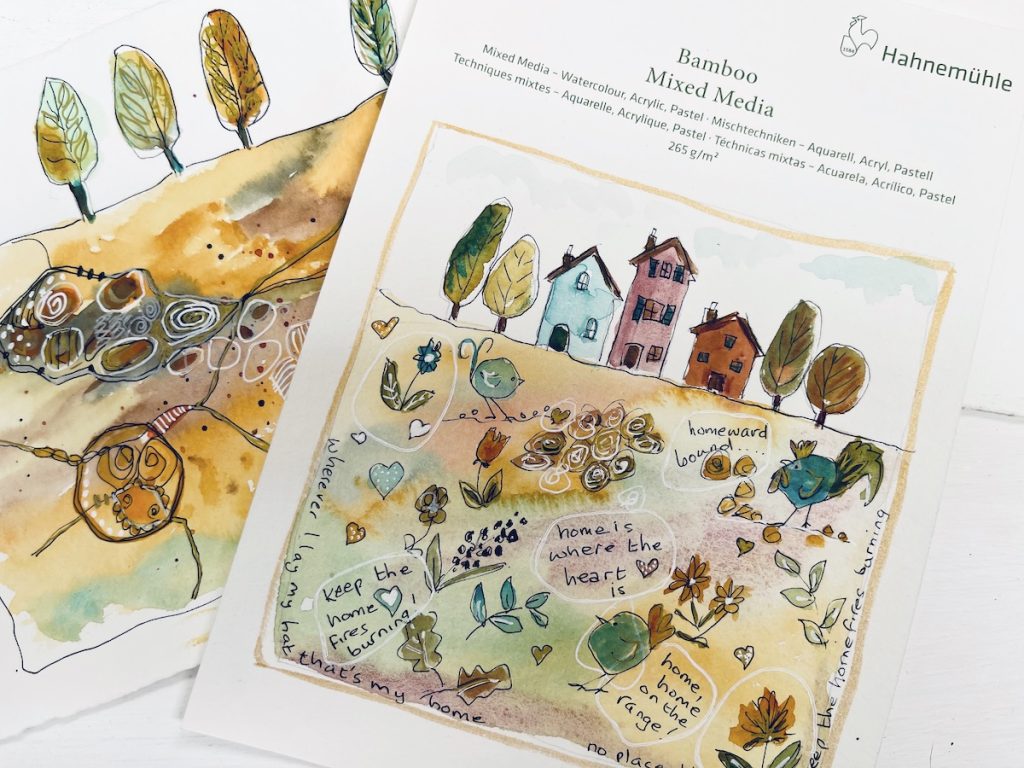 Paper for your Home Sweet Home
I did this little painting on a page of Hahnemühle Bamboo Mixed Media paper. The paper is fairly smooth, and it has a good surface for penwork. It allows the white ink to show up nicely on the painted areas, which is often not the case with a more textured paper
I have links below to various other similar papers which would be ideal also for this project. You certainly don't need a cotton paper for these types of playful paintings. Often the result you get on cellulose will be brighter than on cotton, due to the amount of sizing on the cellulose paper.
Watch the video of Home Sweet Home for you to paint
Here are three more good choices for paper when you paint your sheep.
And here are three options for inexpensive paints as a beginner ideal for Whimsical Sheep for you to paint: