Here's a whimsical little landscape to celebrate autumn or fall depending on where you live! Also it's the time of year when druids and pagans celebrate Samhain, as the old year draws to a close and the new year begins for them.
Please download the sketch of this painting for your personal use – just click here!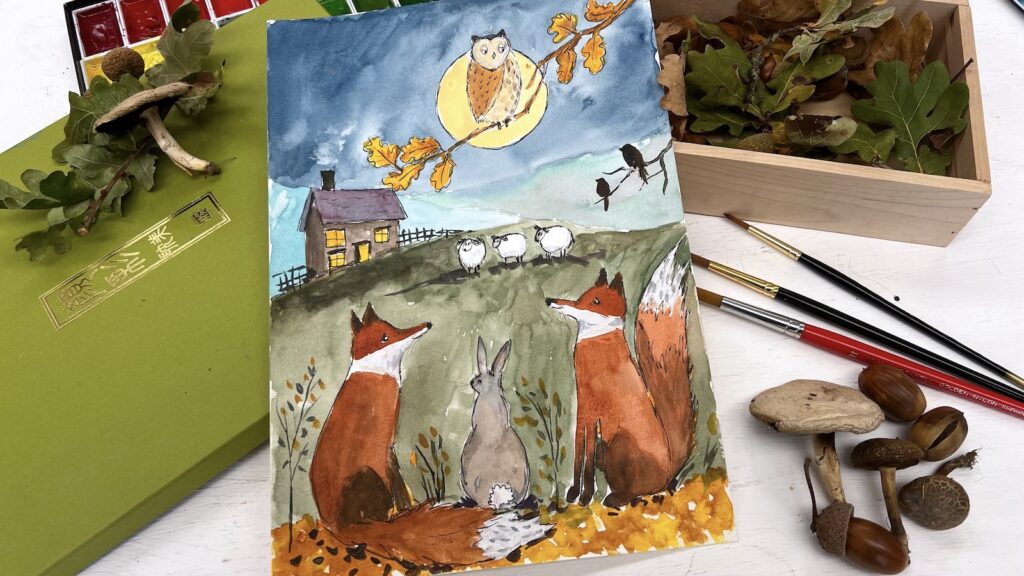 I picked out my palette of colors from my set of Kuretake paints, but in the video I tell you what the equivalents in a more traditional set of paints would be.
I used a 8 x 11 inch sheet of Clairefontaine Etival watercolor paper for this painting, but any 140lb cold pressed watercolor paper would be fine. Etival is very inexpensive while still being a good quality, French made artists paper. The one thing I would say about choosing paper is that you probably will be best off sticking to one of the well-known and established brands, and avoiding the debatable newbies which seem to pop up every five minutes on Amazon. If you do try something different, be prepared for it to disappoint you. I haven't tried the Wanderings or the Sax myself, but it looks interesting and I might order some just to try it out, but I'll always go back to my tried and tested, which includes all those listed below.
---
More options…
If you didn't want to tackle the whole painting, you can find at least four different paintings within this one larger composition!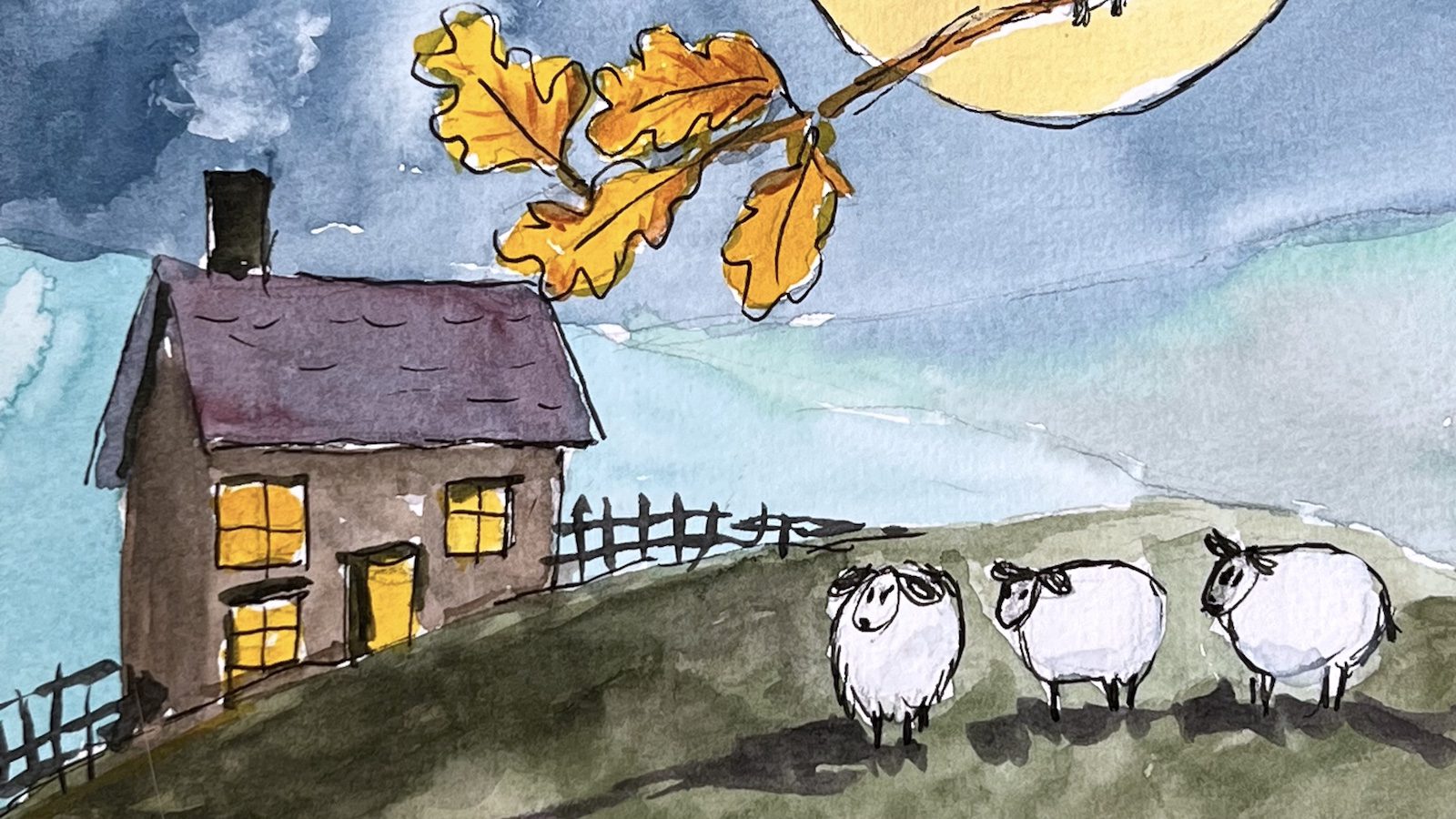 ---
---
More Material Suggestions
Here are a few other suggestions for paper you might like to try.
Sets of Paints
Here are a few choices for watercolor that I paints which recommend.
The big 48 pan Kuretake set is great for studio use, and the smaller plastic tin comes with a waterbrush and a pen and is perfect for travel, or for the smaller kitchen table studio. And I've just discovered another Japanese manufacturer of similar paints, Mozart, which looks to be very good too.
The brushes I used were a medium round, size 9, and a larger one, size 13 or so, for the background and larger parts of the painting. Depending on the size you design your painting, you might need a bigger or smaller brush.
Here are a few good options for brushes:
How to Paint Foxes and Friends!
Let's go shopping!
Here are six more good choices for paper when you paint your picture.
And here are some more options for paints.