Loose watercolor warmup for recovery and relaxation
Some days you just don't want to concentrate on a complicated composition or a difficult project. If you feel like that – maybe because you haven't painted for a while or for reasons of health, work pressures – or just feeling lazy, don't let that put you off! You'll always find new ideas and fresh eyes when you pick up your paintbox and spray it with water! So don't hesitate, grab a brush, any paper you have to hand, and let's get exploring!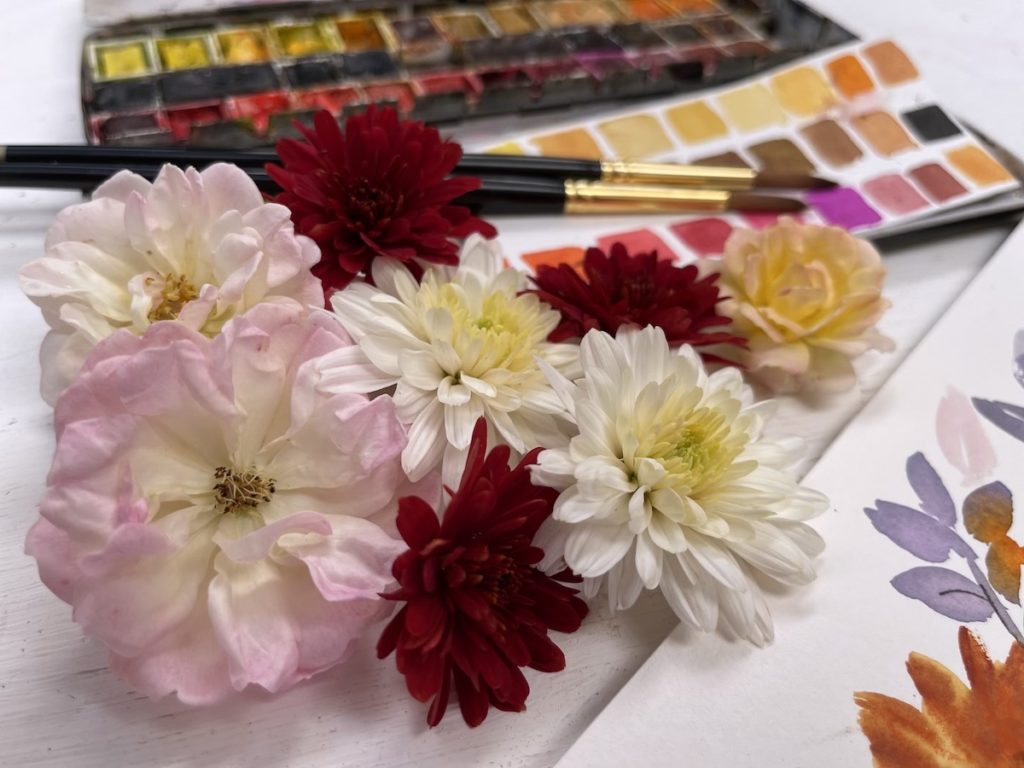 My Materials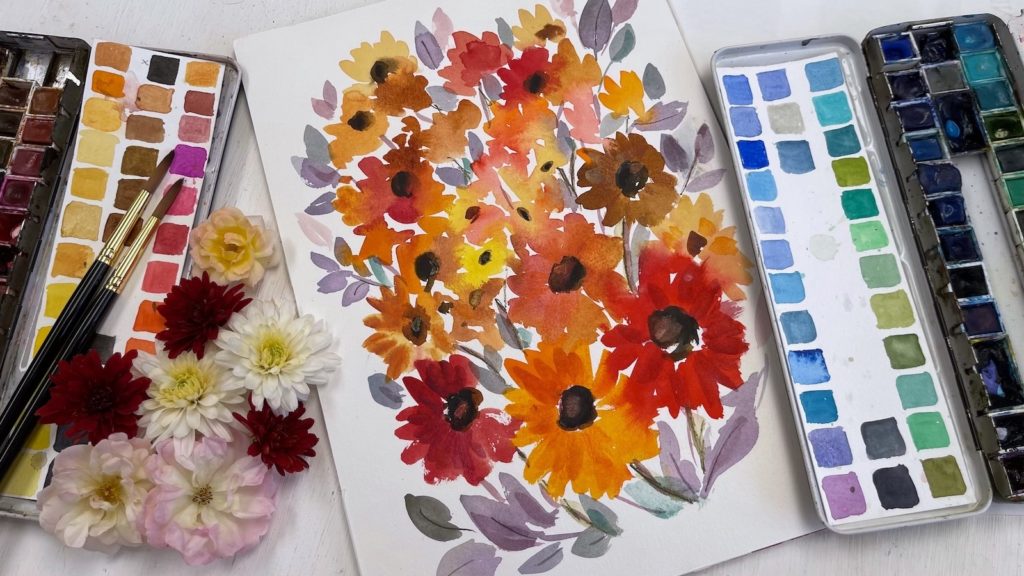 For this project I chose a sheet of Etchr 140lb hot press (but not really smooth) watercolor paper, the A4 size (about 8 x 10 inches). But any cold press paper would be fine and there are some examples below.
For paints I used a set of Winsor and Newton Professional watercolors and a set of Schmincke Horadam Aquarell watercolors. I have disorganised my two sets into one box of warms and one box of cools, so as to better encourage me to to learn about color mixing and contrasting hues.
Here are two similar boxes of paints which I can recommend. They only have 12 pans in them but room for 12 more. Both Winsor and Newton and Schmincke are highly pigmented, light-proof and beautiful paints which are available in a large range of colors.
Before I start painting I like to do a warm up session and my "go-to" source of inspiration for a warmup is my favourite book by Lorna Scobie, 365 Days of Art in Nature. Lorna also has two other similar books and in November a new one is coming out focusing on "feel good art" which I'm looking forward to getting my hands on when it is released.
Watch Exploring your Paintbox here:
I have links below to various fantastic materials which would be ideal for a project like this. The Kuretake paints for example are powerfully pigmented and made a dramatic painting if you give them their head! All the papers and other materials are available through my Amazon shop at amazon.com/shop/dianeantonestudio. See you there!
And here are some options for inexpensive paints as a beginner.